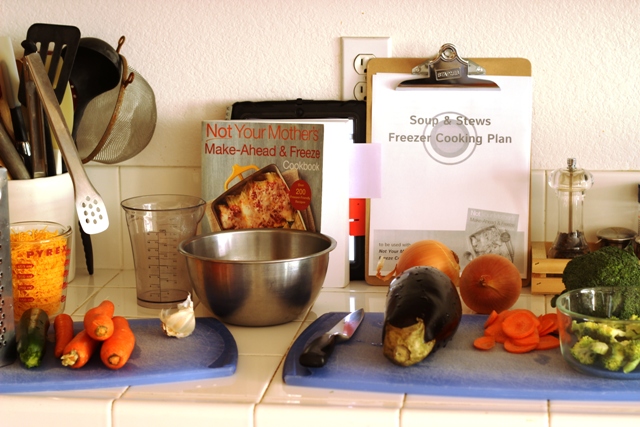 As you know by now from listening to me ramble, freezer cooking is an excellent way to close the gap between lengthy meal prep every night and a run through the take-out line. It's also a great method to save money and eat a healthier diet.
I wrote a book a few years ago called Not Your Mother's Make-Ahead and Freeze Cookbook. It's jam-packed with all manner of recipes and meal ideas as well as the basics for freezer cooking plus ten cooking plans of various time lengths.
Since it's publication in 2012, I've also developed a number of EXTRA freezer cooking plans which include printable grocery lists and step-by-step instructions for preparing a multitude of meals at one time. Many recipes are available online, though some are exclusively available in Not Your Mother's Make-Ahead and Freeze Cookbook.
In case you've missed them in the past, here's the round-up of cooking plans, according to the needs they fill. Stay tuned. Next week, I'll be publishing a soups and stews plan that I tested last week. The house smelled amazing. And it only took 3 hours from start to finish with a fair amount of lull time in between, perfect for drinking coffee or dancing in the kitchen.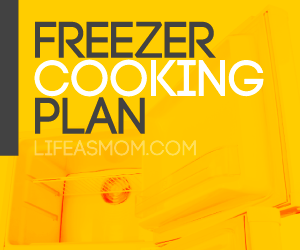 Breakfast Plans:
Dinner Plans:
Protein-Based Plans:
Dessert Plans: