Want to do some freezer cooking but not sure how to fill the freezer with kids around? There IS a way! And it's not as hard as you think.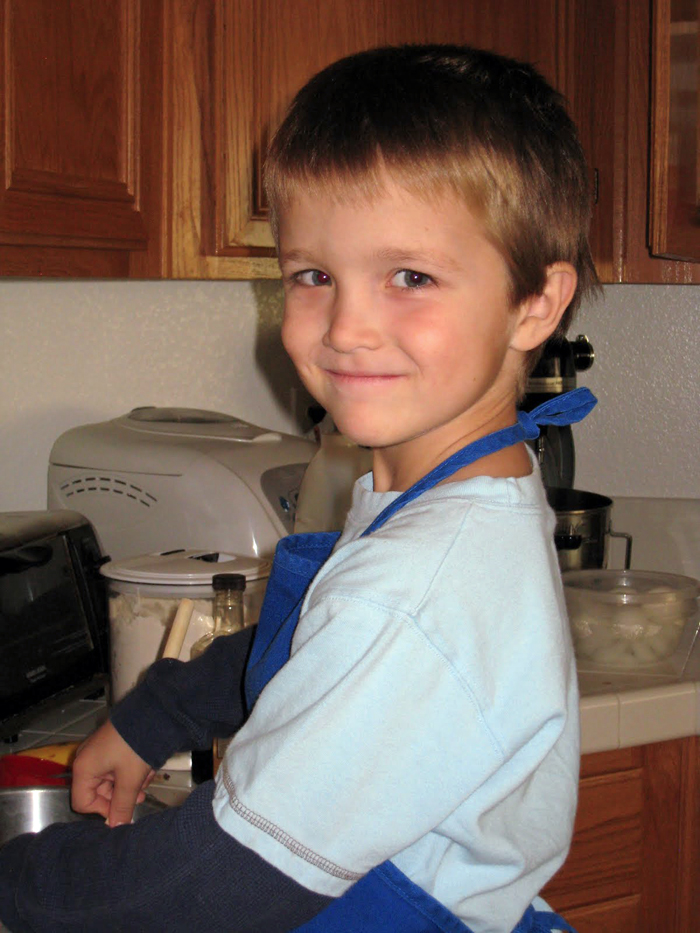 You probably already know that having a few extra meals in the freezer can be a huge boost to your well-being. Not only will you have dinner all ready to go, but you'll save yourself a lot of stress and decision fatigue in not wondering WHAT to make for dinner.
Every mom needs a freezer full of homemade goodness to feed her family.
The trick, however, is getting that freezer FULL — particularly when you've got little ones about.
It can be difficult to make one dinner on any given night, but multiple batches?! What magic is this that you speak of?
It's all well and good to stash meals in the freezer so that you don't have to cook every night, but cooking with children underfoot can compromise a mother's efforts at efficiency.
The first time I did "once-a-month cooking" my eldest child was still in utero. He didn't get in between me and a speed cooking session.
However, times change and so do kids — and family size. When you have little ones, making a piece of toast can seem to take hours. Forget about 30 meals!
So, how do you fill the freezer kids around?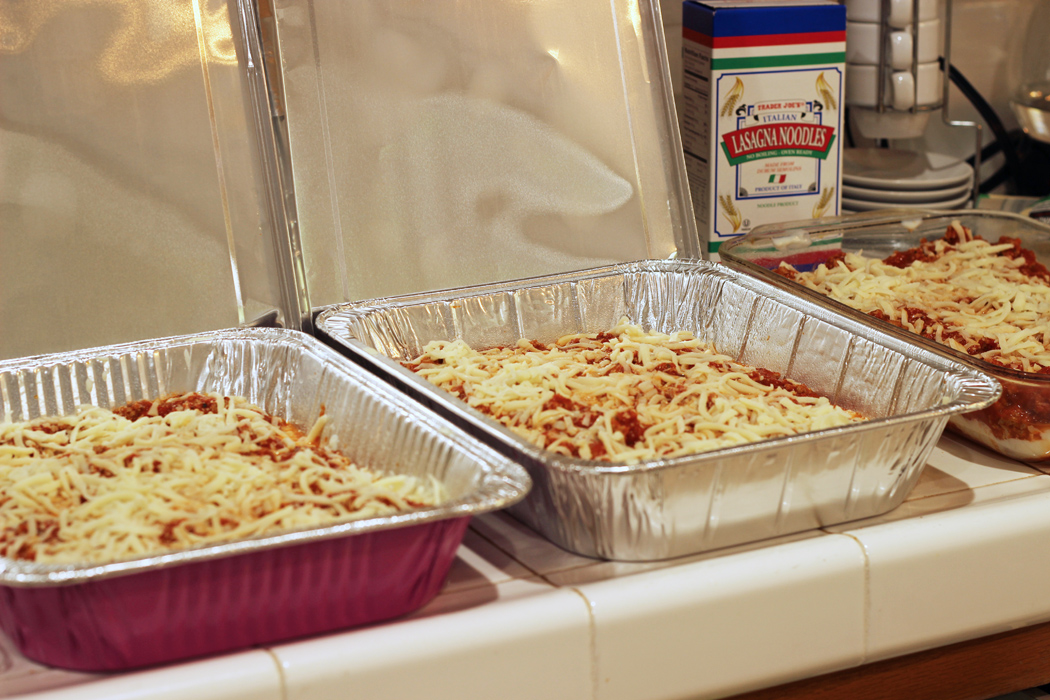 How to Fill the Freezer with Kids Around
It is possible to pull off big batch cooking with kids and sometimes, in spite of them. These same techniques will also come in handy when you're preparing special holiday dinners as well, like Thanksgiving, Hanukah, or Christmas.
Try out these strategies and see if they don't help you fill the freezer even when you've got kids around.
Get a Babysitter.
Consider inviting Nanna to spend the day or weekend with you with the express purpose of watching the kids so that you can fill the freezer. If needed, enlist the aid of a tweenage "mother's helper" or even hire a regular babysitter.
Having some focused time to cook, even at babysitting rate, can still buy you some time – both on cooking day and in later weeks when you were reaping the benefits of your big cooking day.
Make Use of Videos, Audio Resources, and Computer Games.
Call this "free babysitting" if you will. It may not be the same as a human babysitter, but if your kids are entertained and NOT up to mischief, maybe it's okay for them to use electronic devices while you work toward better dinners and family nights.
Divide up the digital activities with playdough sessions, snacks and lunches, and other independent play while you cook.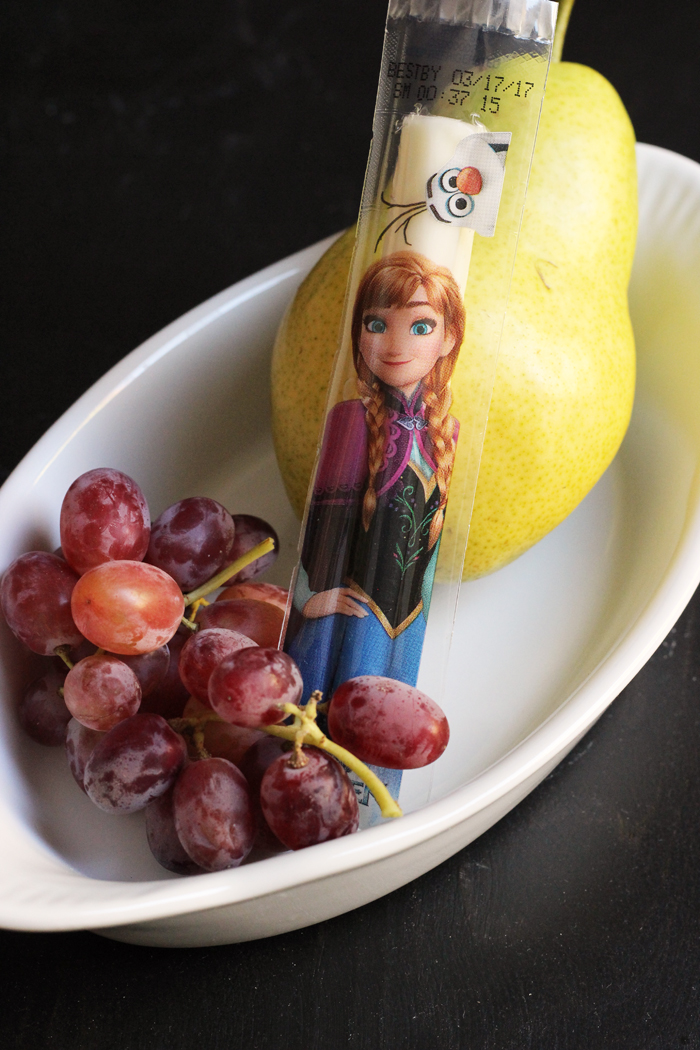 Have Snacks and Meals Pre-prepped.
It's hard to stop a big cooking session to prep another meal, so it's helpful if you have kid food at the ready. It doesn't take long to do it before you start.
You could even pack a little sack lunch for each child. That will give them something to look forward to and save you unneccessary interruptions. Keep filling that freezer!
Cook During Naps and After Bed.
There have been many nights when moms have"burnt the midnight oil" in the kitchen. You know the kids are safe and snoozy and you can work more quickly without needing to stop for something they might need.
It's also a great time for you and your husband to visit as well as for you to catch up on your favorite shows, podcasts, and audio books.
Hint: Spouses can cook, too. 😉
Plan Daddy's Day Out with the Kiddos.
Get your hubby on board. Explain the benefits of a big freezer cooking day and ask that he take the kids away for the day. This will buy you the peace and quiet to get a lot accomplished in a short amount of time, plus the kids get to spend some time with Dad.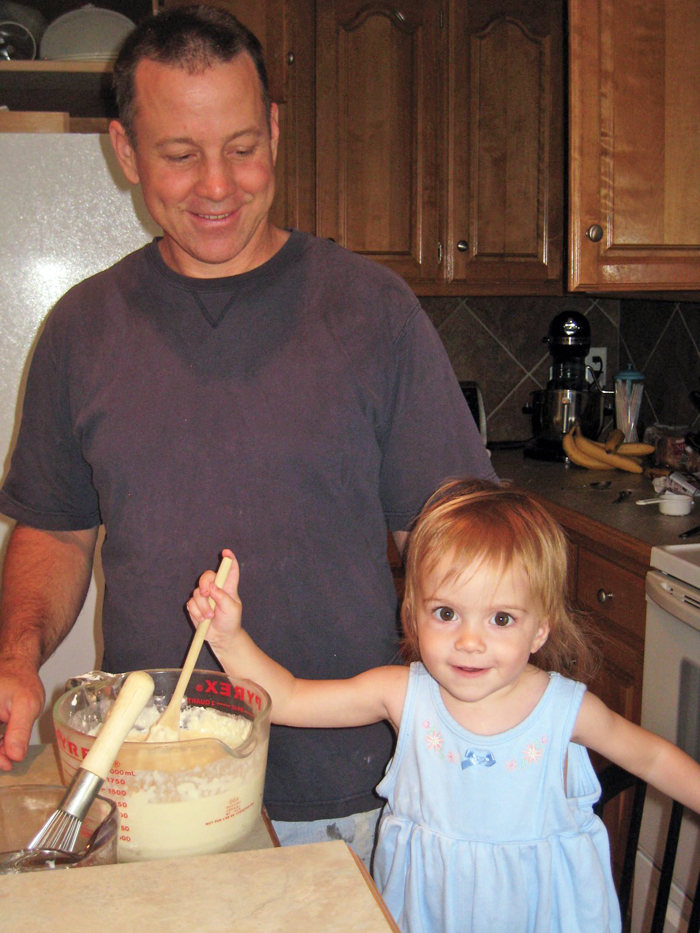 Include Them!
It's never too early to include kids in your freezer cooking sessions. Not only will the kids have more "buy-in" with the meals you prepare, but they'll also learn valuable kitchen skills that will give you even more nights off cooking in the future.
It can be hard to fill your freezer with kids around, but it's not impossible. Be flexible. That's pretty much the definition of parenting. But also know that the investment in your freezer will pay off big time in the weeks and months to come.
Do you fill the freezer when your kids are around?