Thanksgiving will be here soon! Get thinking about your menu with some of these delicious side dish recipes.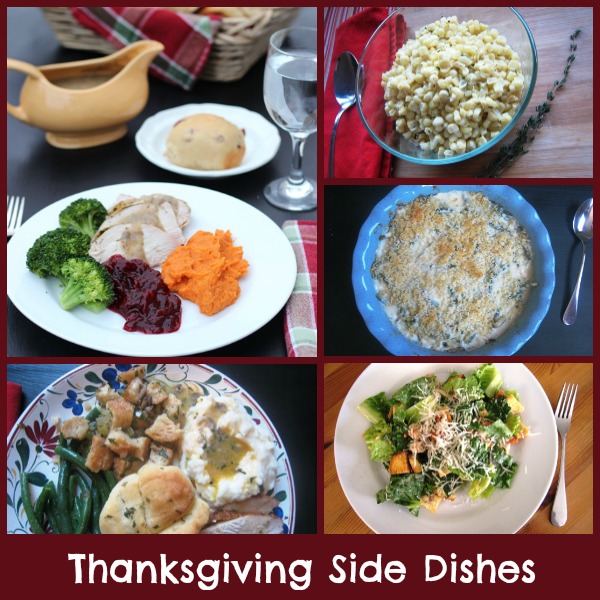 Thanksgiving is our family's favorite holiday. Oh sure, we like Christmas and Easter. But the food on Thanksgiving rocks it, you know? And really? It's the side dishes for me. That's what makes Thanksgiving. I'd rather eat side dishes than anything else.
Well, except for pie.
Yesterday I made mashed potatoes and gravy to go with sausages. We did that whole English Sausage and Mash thing, complete with green peas on the side. FishPapa and our 17yo were supposed to go out to dinner. They almost canceled their plans when they saw me whipping up the mashed potatoes and gravy. Oh yeah. That's what I'm talking about.
If you're starting to plan out your Thanksgiving menu — as you should be — consider some of these favorite side dishes that make dinner worth staying home for.
Mashed Potatoes and Gravy
This is my go-to recipe for Mashed Potatoes and Gravy with Dill Weed or Thyme. You can make both of these recipes ahead of time and freeze for later use. If you've got mushroom lovers at your house, you may want to fix this make-ahead Mushroom and Onion Gravy. But, if a gravy from drippings is more your thing, give this Pan Gravy a try.
If you want to change things up a bit, try these Mashed Sweet Potatoes with Olive Oil and Garlic. They're a delicious way to bring a little sweet to the holiday table which makes a nice foil for the other flavors on the plate. An added plus is that they would be considered vegan as well as paleo-friendly, giving your dinner guests options without too much effort.
Stuffing (aka Dressing)
Some folks must have stuffing cooked IN the bird, but I prefer to cook it separately in a 9 x 13 pan. This Herbed Stuffing is my traditional recipe, but this Mushroom-Tarragon Stuffing is also a crowd pleaser.
Green Beans and Corn
Green beans are a classic Thanksgiving side dish. Keep it simple with these Easy Garlic Green Beans or kick up green bean casserole a notch by making this Really Homemade Green Bean Casserole.
Corn also makes a nice side dish as well. We love this simple Sauteed Corn with Fresh Thyme, but my dad is always happy if Escalloped Corn or Corn Souffle is on the menu.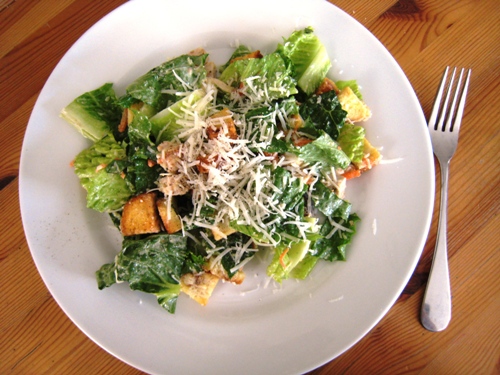 Salads and Salad Dressings
Green salads are a nice way to add something cool and crisp to your holiday meal. Caesar Salad or Poorman's Caesar Salad are always delicious. If you want to try something a little fancier, this Pear and Blue Cheese Salad with Maple Spiced Toppings is so good.
Of course, you can keep it simpler too with a standard green salad with a homemade dressing like this Homemade Ranch or a Basic Vinaigrette. Homemade croutons are always a nice touch!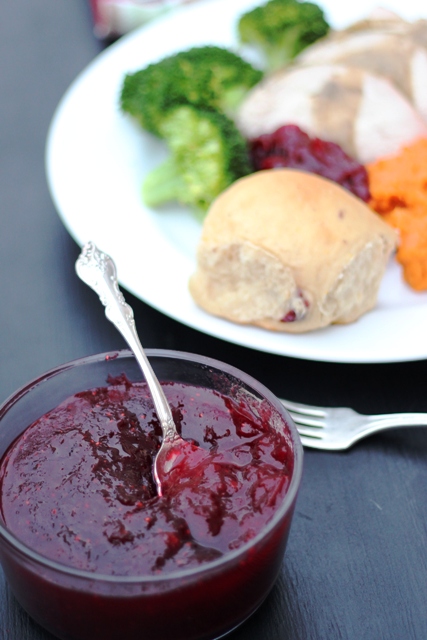 Cranberry Sauce
Years ago, my family chose the canned cranberry sauce hands down. Now that I've been reforming their eating habits, they go for homemade. This Easy Cranberry Sauce is simple to prepare and can be made ahead of time.
What's your must-have side dish for Thanksgiving?