Need side dish inspiration for your weekend BBQ? Check out this compilation of EASY side dishes that your friends and family will love.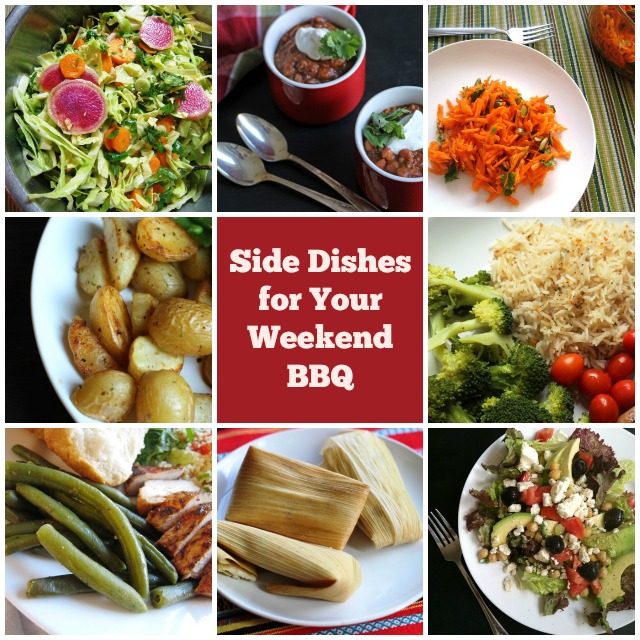 As the weekend approaches, you might consult the grocery ads to see what's on sale in terms of meats suitable for grilling. At my Ralphs, there's lots of beef and hot dogs on special. Sprouts has chicken.
Once you get the meat figured out, the sides can be pretty easy, especially if you vary the textures and choose some make-ahead recipes. Need some help? Check these out.
Slow-cooker
Salads
Grains and Taters
Simple Vegetable Dishes
What's YOUR favorite side dish at a BBQ?