Have a selection of appetizers on hand for your family and guests on Thanksgiving so no one gets hangry!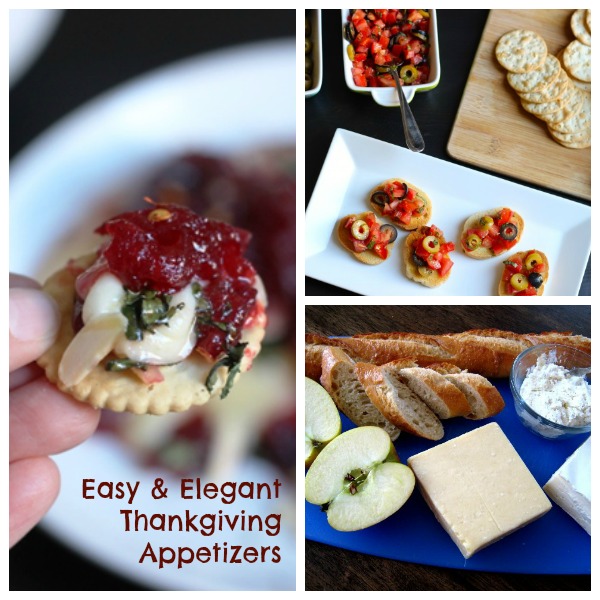 I don't know about you, but it's rare that I have a meal ready when I think I will. I might invite guests over for dinner at 6, but it may actually be 7 before we actually eat. I blame that old thing called face-to-face conversation.
So, since I know that I might be serving a later-than-I-planned dinner, I make sure I've got some appetizers on hand to help folks feel comfortable and avoid that hungry feeling you might get when dinner's delayed. This is no different at Thanksgiving. In fact, it's actually a part of the fun to bust out some festive appetizers to serve to family and friends while we wait for the turkey to cook.
In light of my European weight loss experience and my desire to have more leisurely-served meals with an extra course or two, these appetizers totally fit the bill:
Easy Make-Ahead Appetizer Recipes: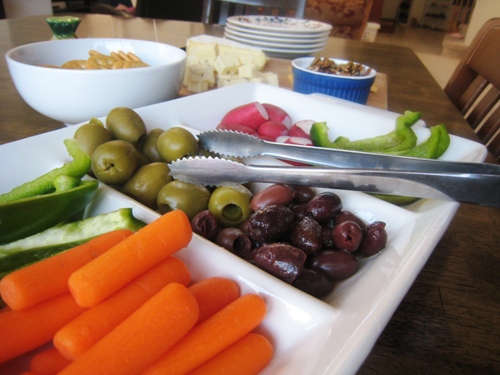 Without fail, my mom always served a relish tray on Thanksgiving and now it's typical fare in my home too. It's easy to prep the veggies in advance, and even the littles can help set up the tray when it's time to nibble.
Homemade dips like this ranch dressing or sour cream onion dip are perfect to serve with the veggies. Homemade hummus is a nice dairy-free option.
Don't hesitate to serve this healthified version of the classic Spinach Dip.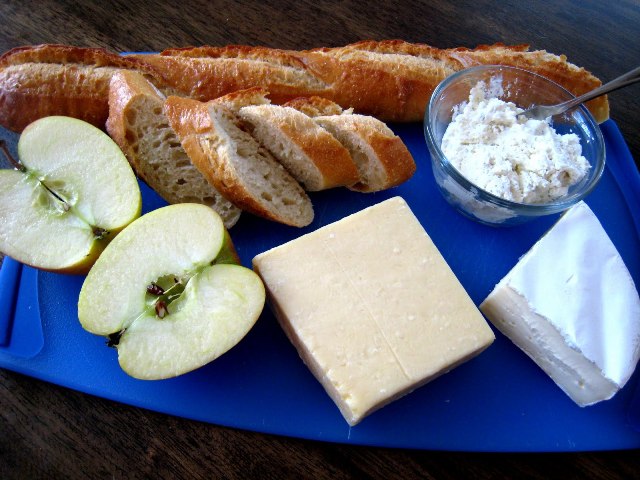 I learned about the fruit and cheese plate while living in France in my college days. I still love it, though typically I serve it at the end of the meal, not the beginning. However, it works pretty well for Thanksgiving Day since the meal is already so full near the end.
To prevent browning, you can treat fruit like apples or pears with lemon juice.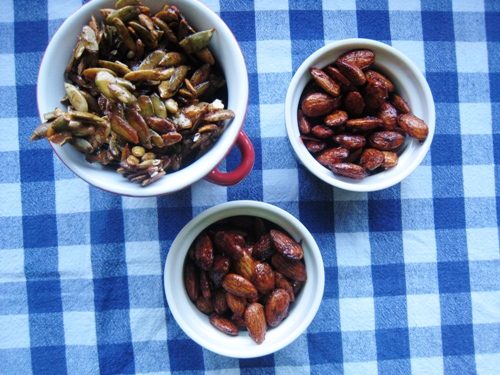 The French often serve a bowl or two of nuts and olives as an appetizer. It's a lovely tradition that makes serving so easy! These maple spiced pepitas and almonds are a great addition to your appetizer selection, especially since they are so make-ahead.
The pepitas are a nice option if you have friends or family with nut allergies.
If you're adding olives to your relish tray anyway, why not mix up a batch of this Olive Bruschetta as well? It's utter deliciousness!
Warm Appetizer Recipes:
If you've got a double oven or a separate toaster oven, you might want to add a few warm appetizers to your spread. These are some of our favorites.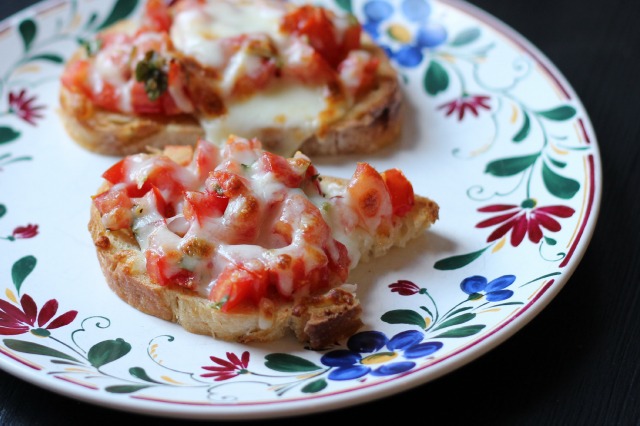 If Olive Bruschetta is not your family's thing, try this Broiled Bruschetta instead. You can mix it up in advance and broil it right before serving.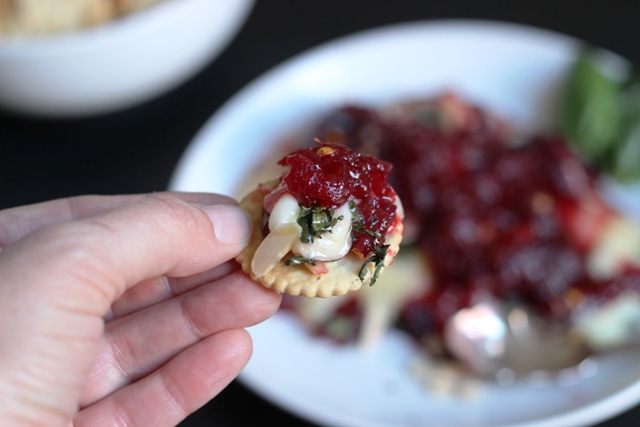 This Cranberry-Basil Baked Brie appetizer is so incredibly festive (Red! Green! White!), without being overdone or time-consuming. It's a great way for your cranberry sauce to do double-duty too.
Psst. It also is a great way to use up leftover cranberry sauce the week after Thanksgiving.

These little Garlic Brie Toasts are similar to my Garlic Brie Bread but are easier to make and quicker to get from counter to oven to table.
What's your favorite appetizer for Thanksgiving?