Want to invite company over but not sure what to serve? Consider these dinner party ideas that won't take all day to cook.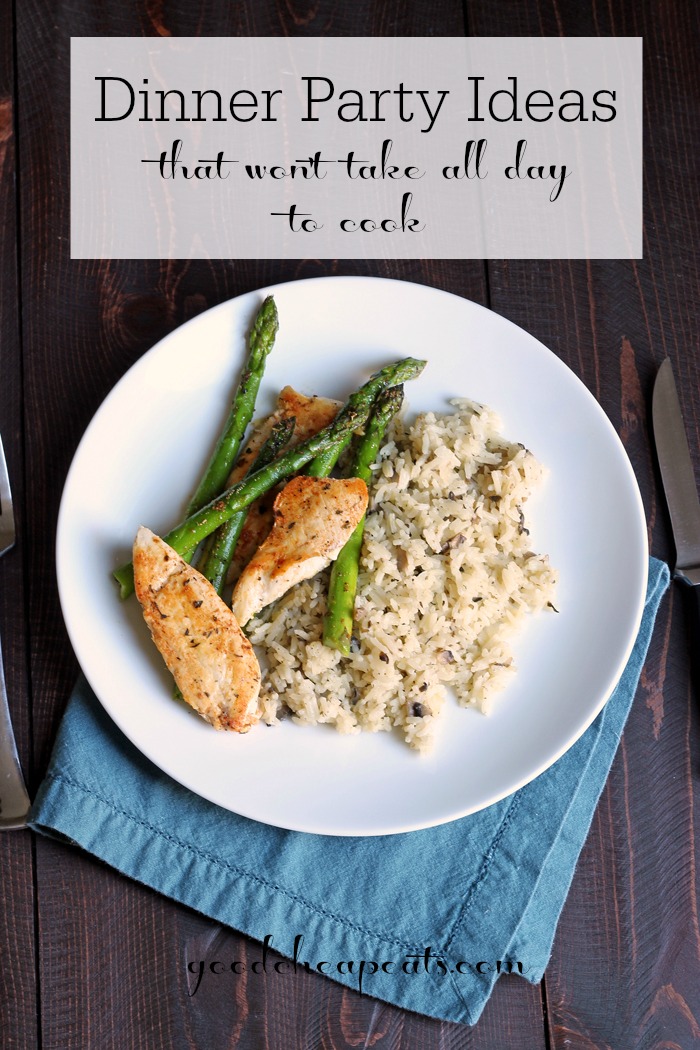 I'm coming off the heels of a very big weekend of celebrations. My brother got married! To celebrate, some of my favorite cousins and my favorite aunt came into town as well as my parents and siblings.
I knew I wanted to maximize my time, so I planned a couple get-togethers at our house to bookend the weekend of rehearsal dinner/wedding reception meals that I didn't have to cook. Hehe!
I wanted to be hospitable, but I also didn't want to spend all day in the kitchen. That's where freezer cooking and some quick dinner ideas came to my rescue.
Dinner Party Ideas that Won't Take All Day to Cook
Company-ready meals don't need to take a lot of time, or be expensive. Check out this delicious round-up of dinner party ideas and menus that won't take all day to prepare. Keep this list handy because the holidays are just around the corner!
Easy peasy
Easy Chicken and Asparagus (or Green Beans), the recipe pictured above, is amazingly simple, but packed with great flavor. Serve it with Creamy Mushroom Pilaf and you've got a 30-minute meal that's fit for guests.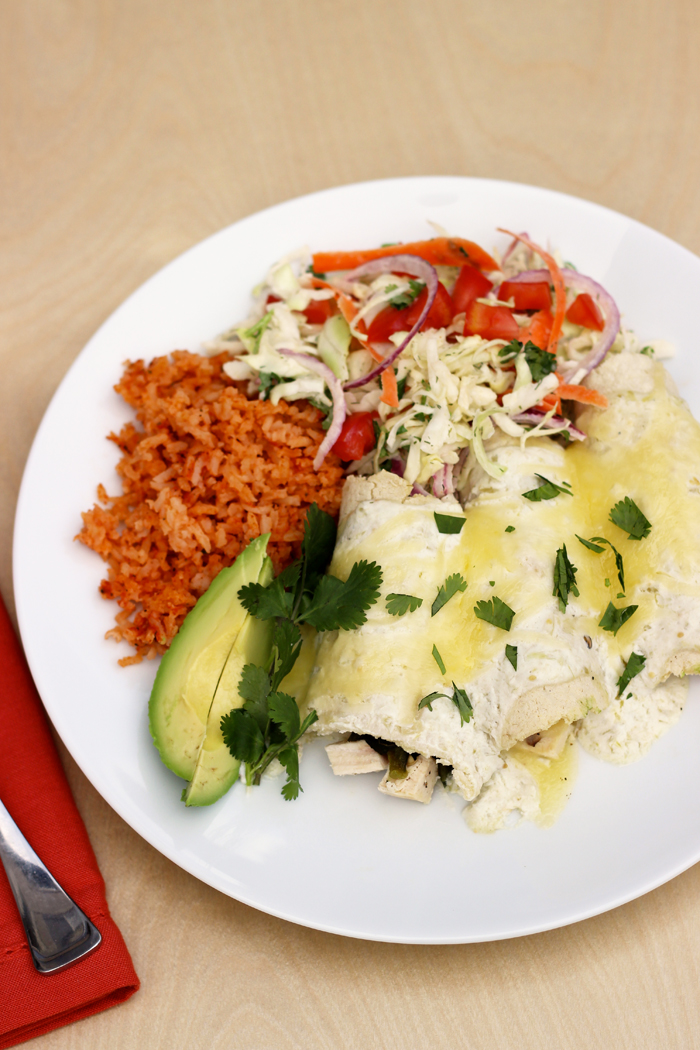 Ole!
My husband and I fight over these Poblano Enchiladas. I make sure he doesn't eat more than his fair share! They are so good, your company will be swooning. Serve them with Mexican Rice and this Cumin-Scented Cabbage Salad.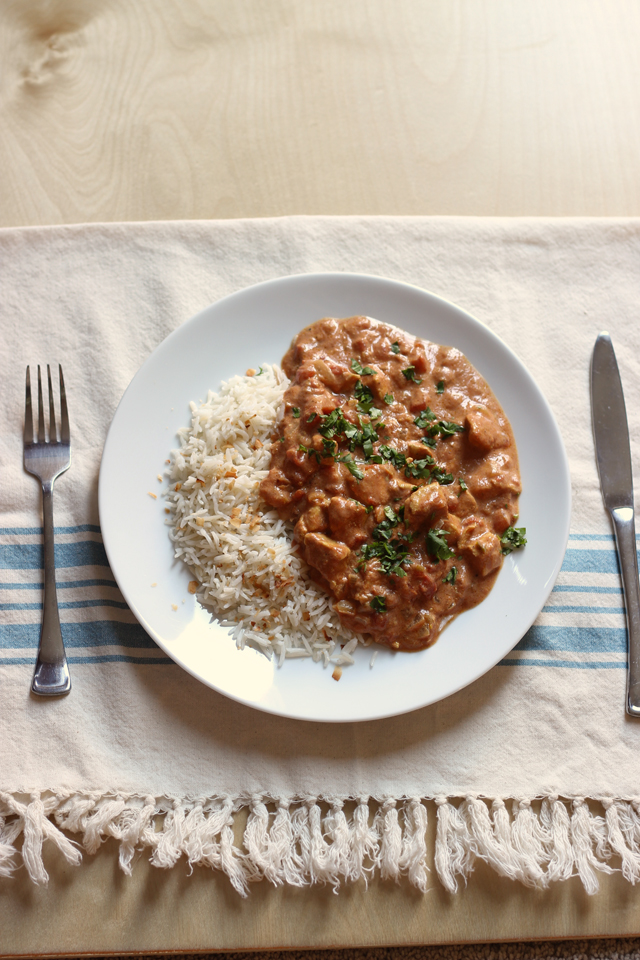 Bon Voyage
I love this Chicken Tikka Masala over Coconut Rice. It's like a trip to India, but without the jetlag. It's also one of my very favorite dishes. I have fond memories, too, of serving it to one of my best friends who came to visit from Houston. This dish will impress without wearing you out. I promise!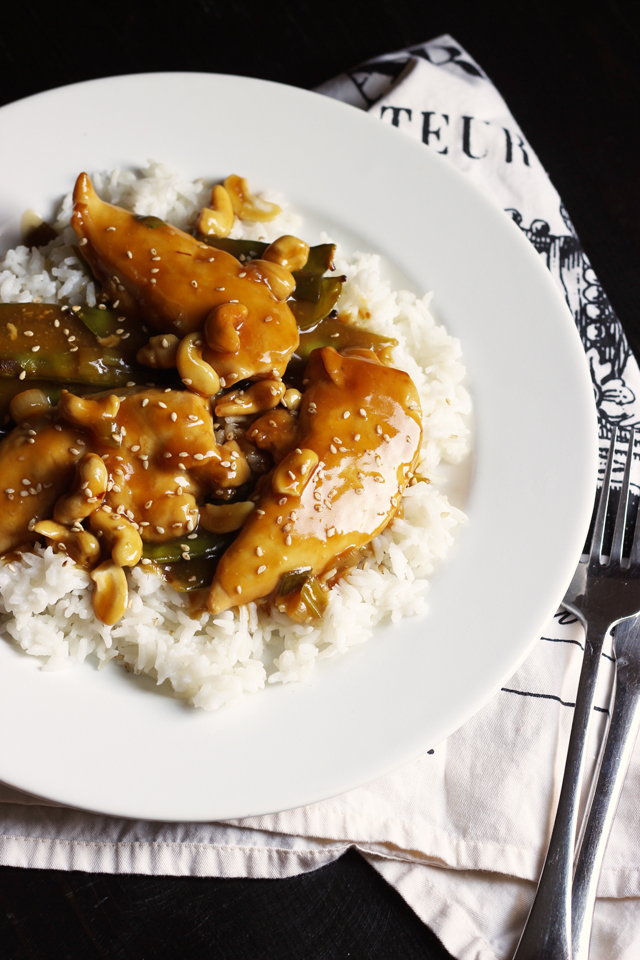 Take-out Fake-out
What could be better than this Hands-free Cashew Chicken? If you keep frozen chicken tenders on hand, you can make it on a moment's notice, wow-factor included. Feel free to pick up some oyster pails for serving, or keep the elegance with real flatware and dishes.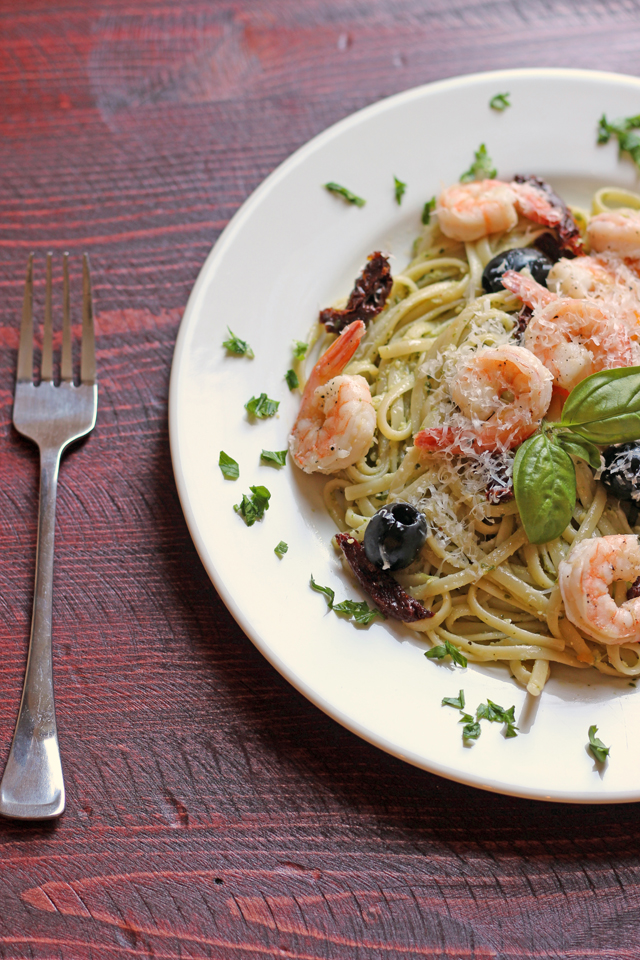 Salad's on!
I love serving salad for supper, but as the temps cool down, you might want something heartier. This is the answer! Hot, warm, or cold, this Pesto Shrimp Linguine Salad is packed with flavor and super simple to prepare. Serve a basket of bread and butter and a good wine, and your job is done here.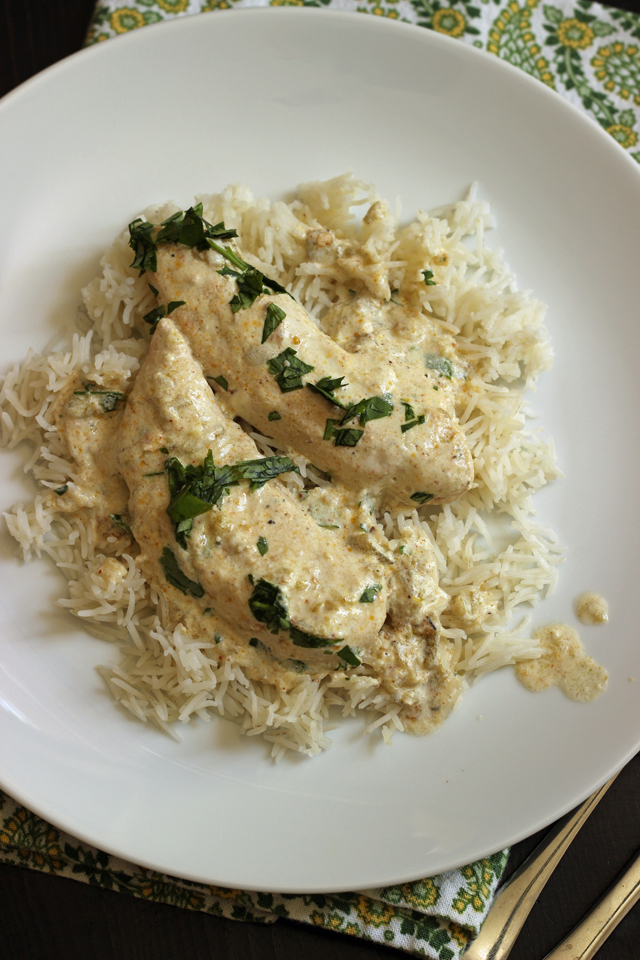 Simple Courses
Your dinner party ideas don't need to be complicated. This Creamy Chicken Salsa Verde has only five ingredients, but it feels elegant to serve. Set a pretty table and serve a simple appetizer salad like this one. End the evening with Salted Caramel Affogatos.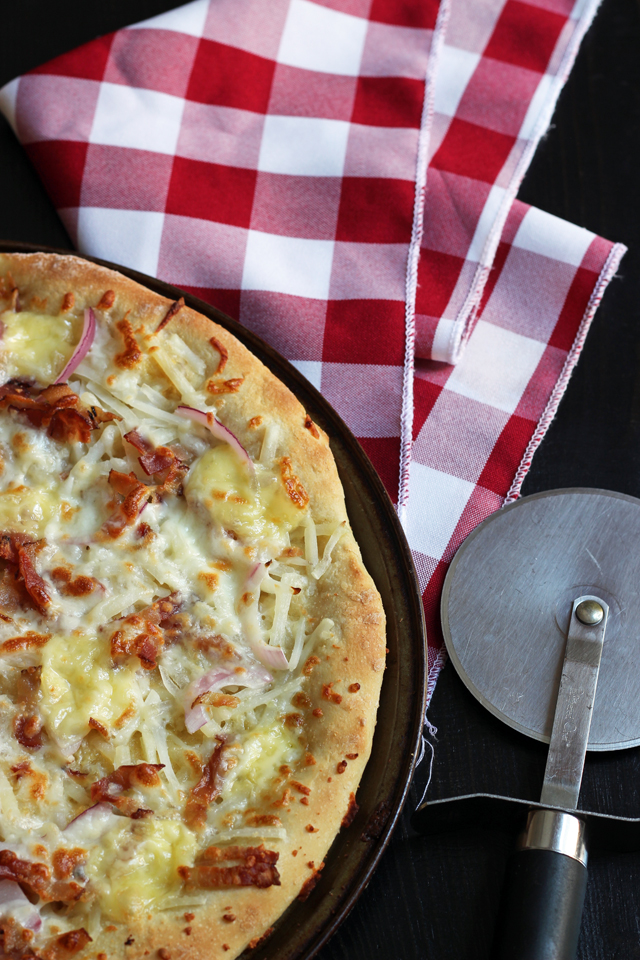 Feature Pizza
Sure, pizza is casual, but that doesn't mean it can't be the star at your next dinner party. This Tartiflette Pizza is a cut above your regular pepperoni and cheese. Serve a green salad on the side and some hearty beers.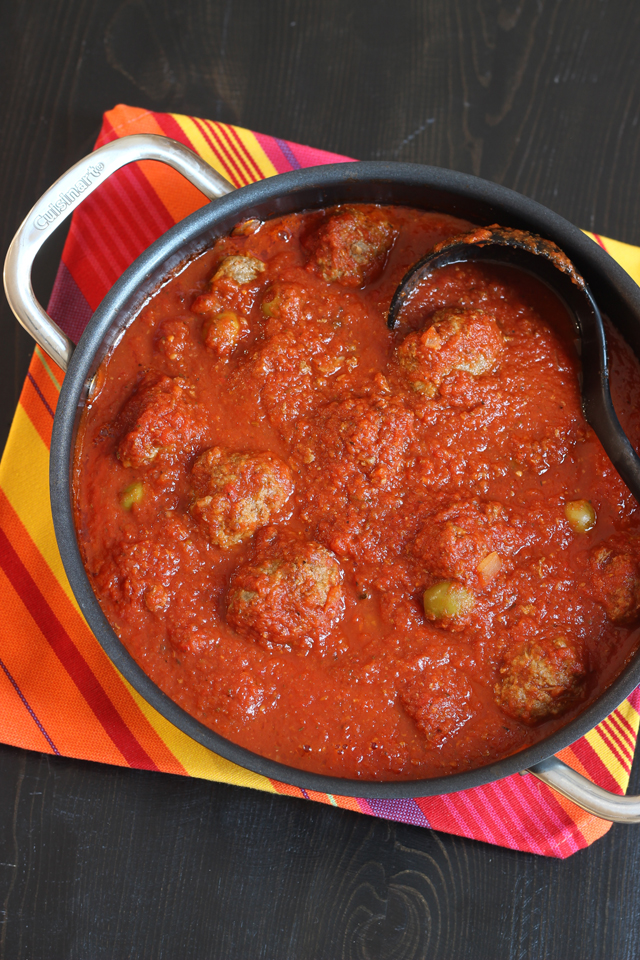 Boil and Bubble, it's no trouble
Stir up a simmering pot of these Boules de Picolat, one of my favorites meals my French mom makes. Served over boiled potatoes, they are a hearty meal that everyone loves. They're also freezer-friendly so you can make them weeks in advance.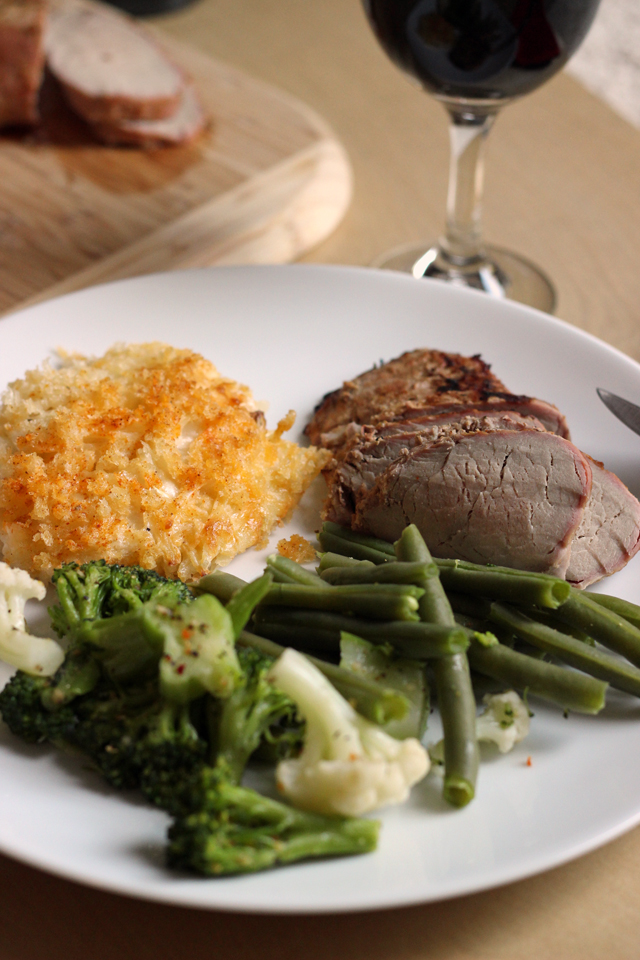 Cook out
It may be fall (somehwere) but that doesn't mean you have to put the grill away. Weather permitting, use your outdoor grill to serve this delicious Dijon Pork Tenderloin. I like to serve it with Cheesy Potatoes and Steamed Vegetables for a simple yet elegant cheap eat.
(Pork tenderloin is amazingly affordable as far as cuts of meat go.)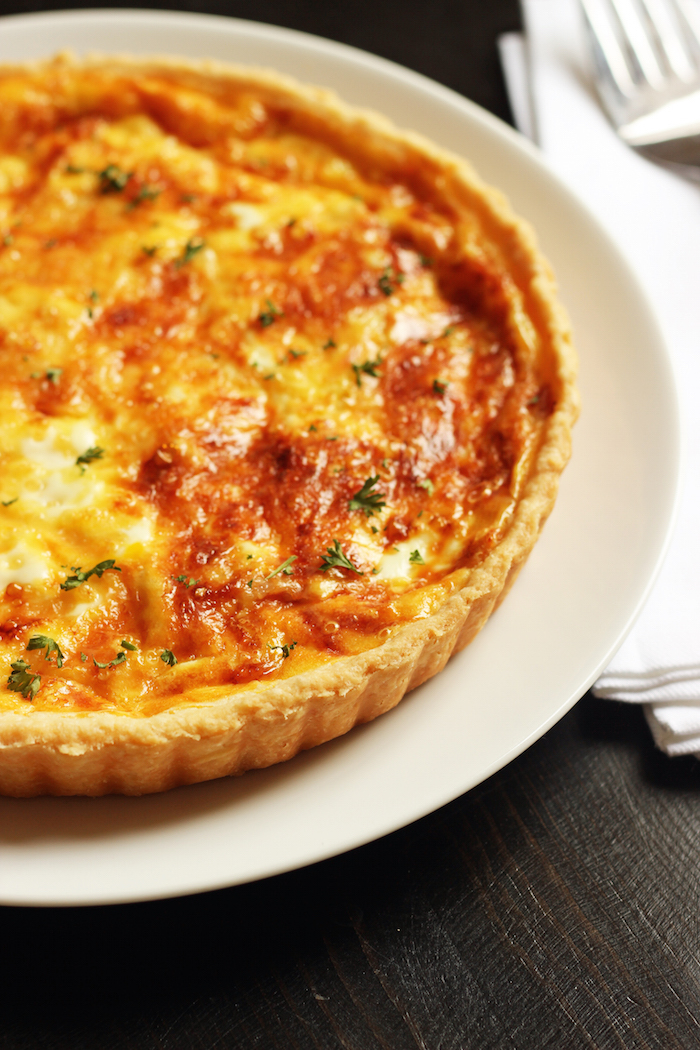 Quiche me.
This Ham and Gruyere Quiche with Leeks is super quick and easy to make, and it's freezer-friendly. I made two to serve for brunch this past weekend. So yummy! Add a side salad and you're good to go.
What are your favorite dinner party ideas that are quick to fix?
Let us know in the comments so we can build our repertoires of quick dinner party ideas.
Be sure to read the whole series: Quick Dinner Ideas.