Nine days down in the Pantry Challenge! Here's how we are focusing on what we have and buying enough to supplement it.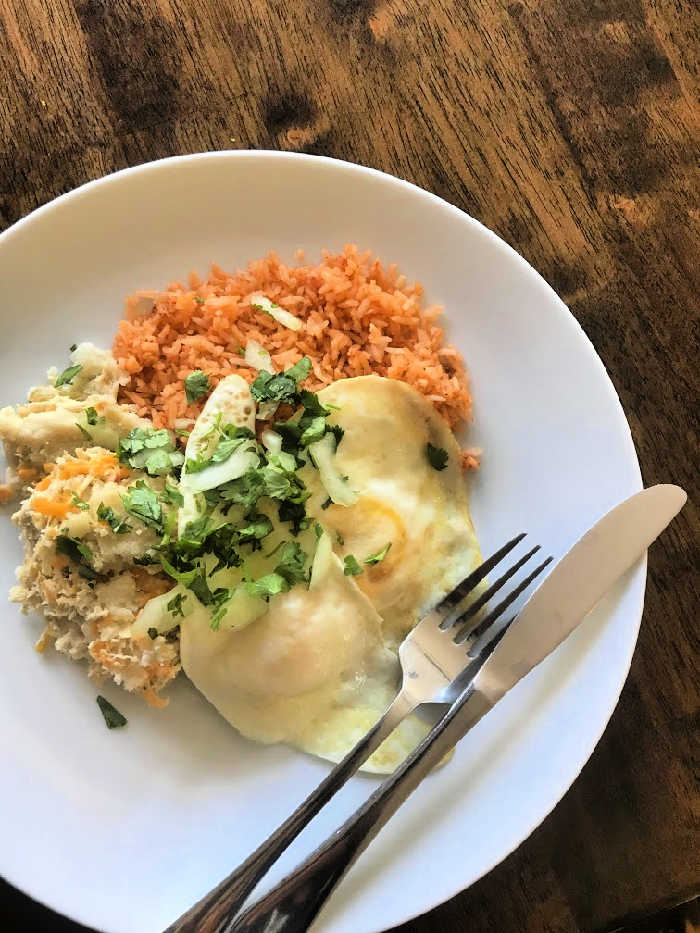 Today's is a quick update.The day kinda of got away from me.
Breakfast
I missed breakfast. You know that rarely happens. LOL!
The kids fed themselves: eggs, toast, and smoothies. No surprise there.
Lunch
For lunch I pulled out leftovers: pasta from last night as well as Chicken Enchilada Casserole and Mexican Rice from yesterday.
I fried a couple eggs to add to mine and it was really yummy.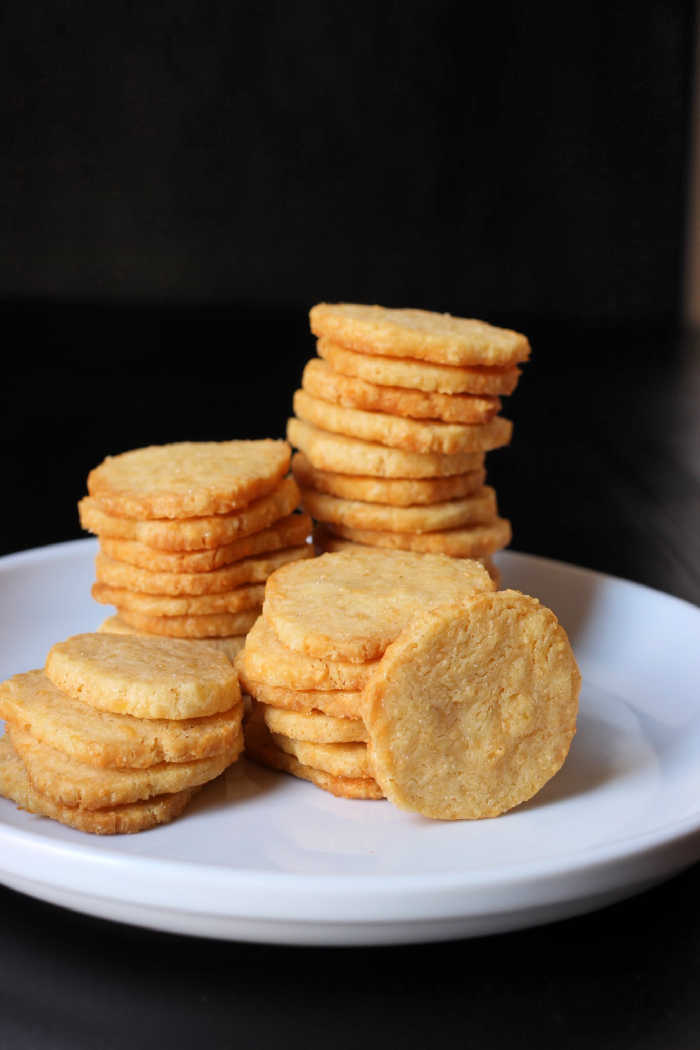 Snacks/Recipe Testing
During the afternoon, I reshot Cheddar Coins aka Homemade Cheez-Its. I forgot how yummy those were!
My 13yo daughter helped me prep and shoot a new cake recipe with you. It was soooo delicious. Stay tuned!
Dinner
The kids had friends over to play D&D so my kitchen table was full of teenagers. They hadn't been promised dinner, but how can you have a house full of kids and not feed them?
I cooked up a few pounds of Easy Instant Pot Black Beans and then made a big batch of Taco Soup. I served shredded cheese, hot sauce, sour cream, and tortilla chips as well.
For myself, I made a quick salad.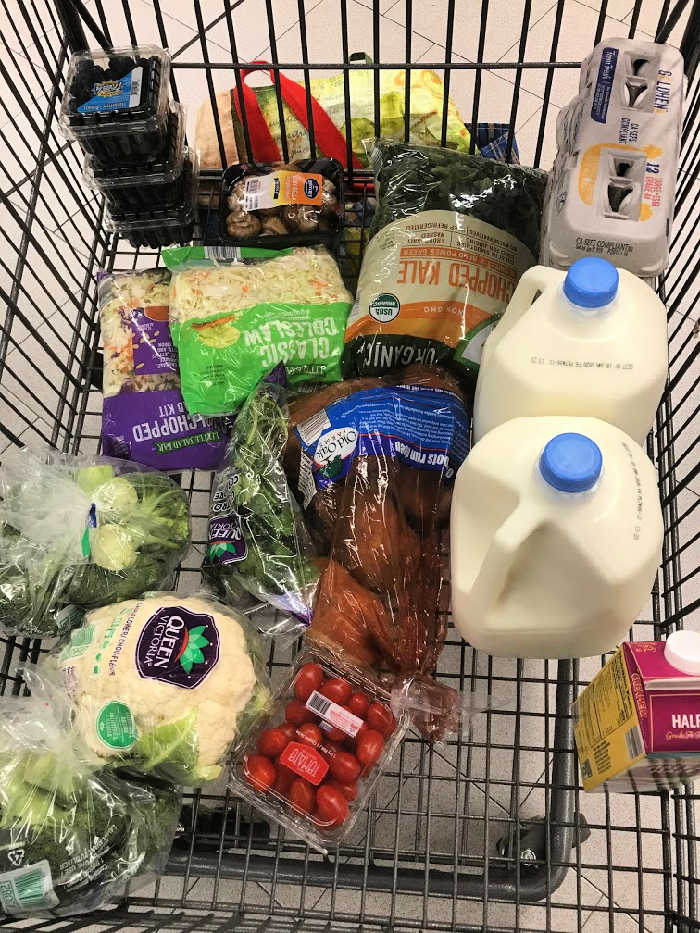 Grocery Shopping
Since I prefer to go into the week with groceries on hand, I ran out for produce to get us into the week. I spent $37 on milk, eggs, half & half, tomatoes, broccoli, cauliflower, coleslaw, salad mix, kale, potatoes, mushrooms, blueberries, cilantro, and bell peppers.
That brings my January total to $168.
We're hanging on! I'm excited about the meals on the docket this week, so it should be pretty tasty.
How is the pantry challenge going for you?