Ready to tackle another week of the Pantry Challenge? This month we're working on using what we have to save money and avoid waste.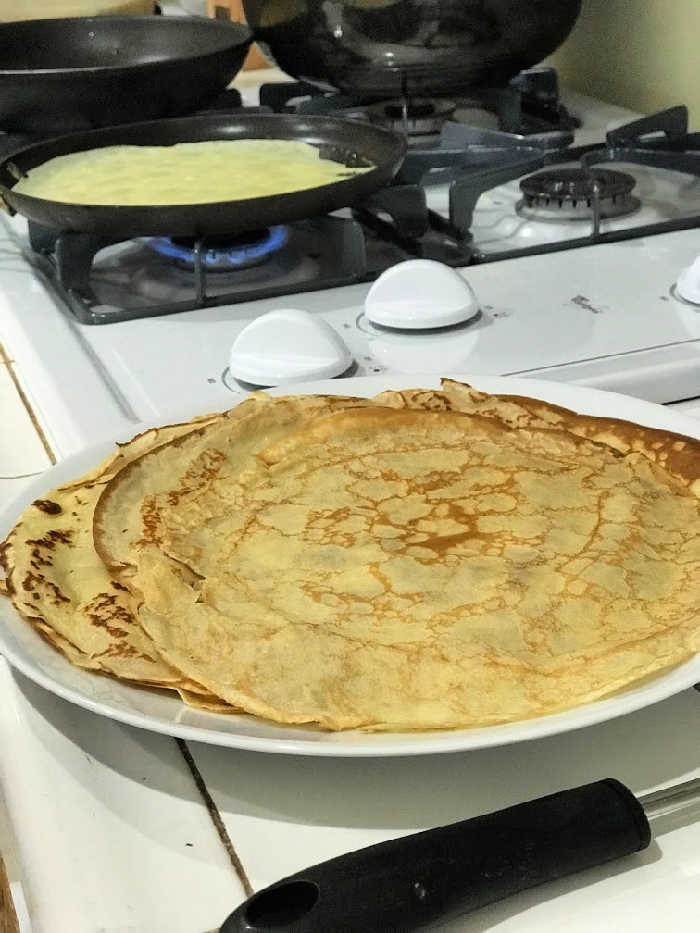 Feeling pretty good going into Week 2. Our spending for the month so far is at a fairly low $131 and I've yet to make much of a dent in our freezer supply.
When I made our meal plan for a month, I made sure to pepper "fun food" throughout the weeks. We've got good things yet to come, so things should be pretty tasty.
Having a good meal plan coupled with some easy meal prep has made the days go by pretty smoothly. To be honest, I feel like we've got some pretty good weekly routines down that make life in general pretty simple.
Sunday: meal prep for the coming four days, including easy breakfast ideas, lunch components, and snacks.
Thursday: use up any leftover ingredients in Soup from Leftovers
Friday: Pizza Night
Saturday: grill or make something easy
Then repeat it all again the next week.
As for today, here's how things went down: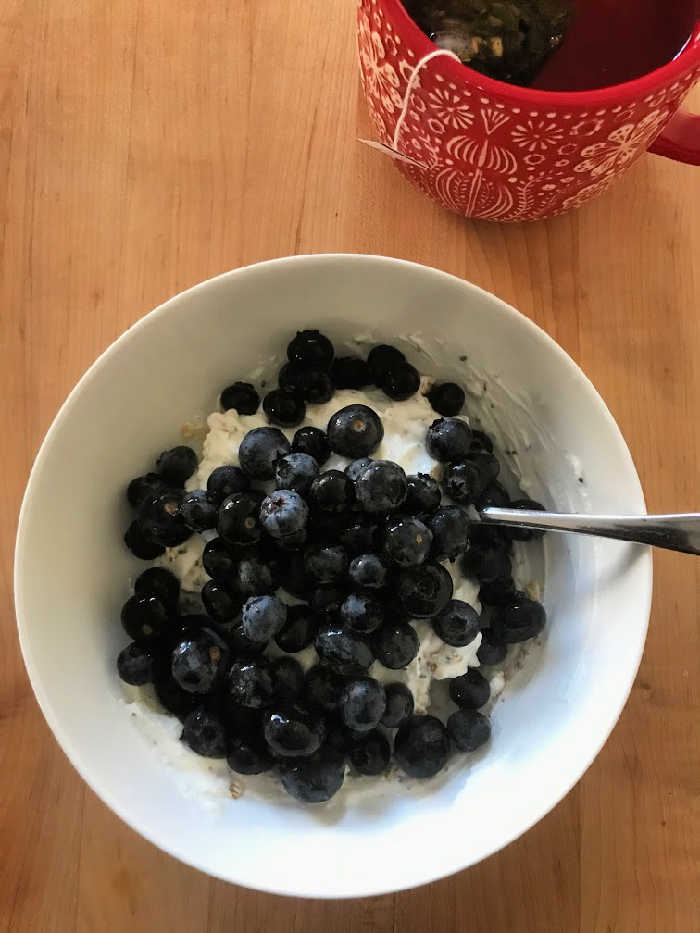 Breakfast
I had my usual, Yogurt and Muesli and Blueberries. My youngest prepped the batter for Crepes last night. This morning she cooked those up for everyone. FishBoy19 tried his hand at poached eggs.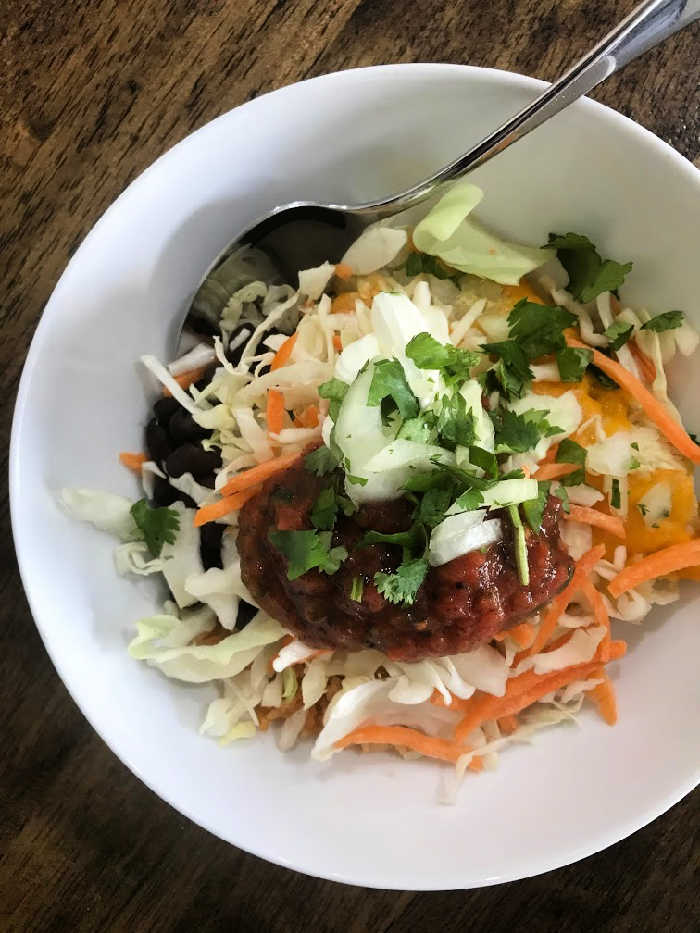 Lunch
Yesterday I pulled a Chicken Enchilada Casserole from the freezer so it was ready to bake by lunchtime today. I also made Mexican Rice in the instant pot. FishBoy15 made Homemade Salsa and one of the girls opened a can of black beans to heat up. To veg it up, I added some coleslaw mix from the fridge.
'Twas super yummy!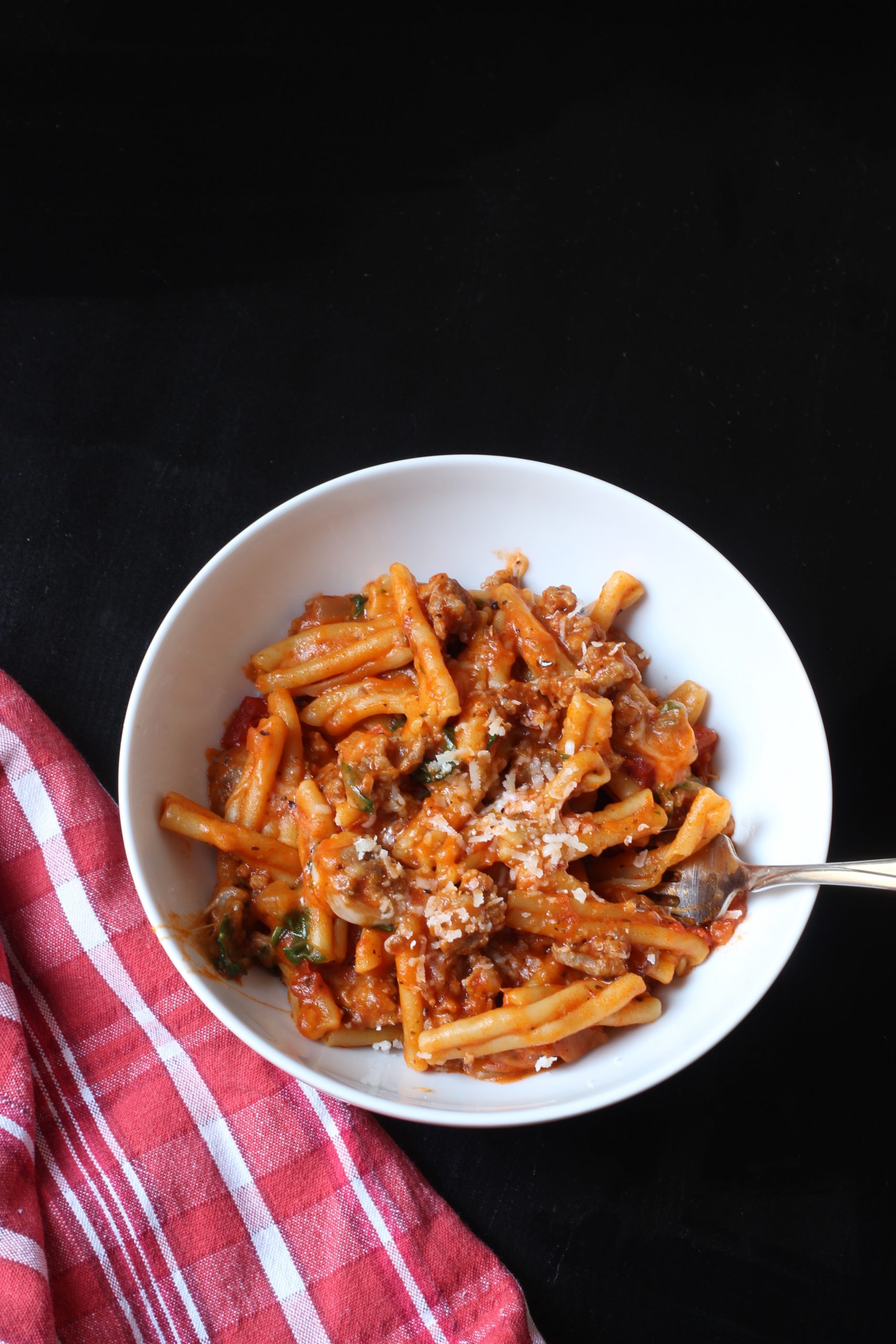 Dinner
For dinner I had to switch from my previously planned meal due to my pork tenderloin not thawing. Will deal with that tomorrow.
Instead I went with one of my go-to meals, an instant pot pasta dish with sausage, spinach, and cheese. It's super yummy and easy. Recipe coming later this month!
How's the pantry challenge going for you?