Looking to save money on food costs this year? Take the Grocery Savings Challenges! This month, the Pantry Challenge has us using up what we have to save money and avoid food waste.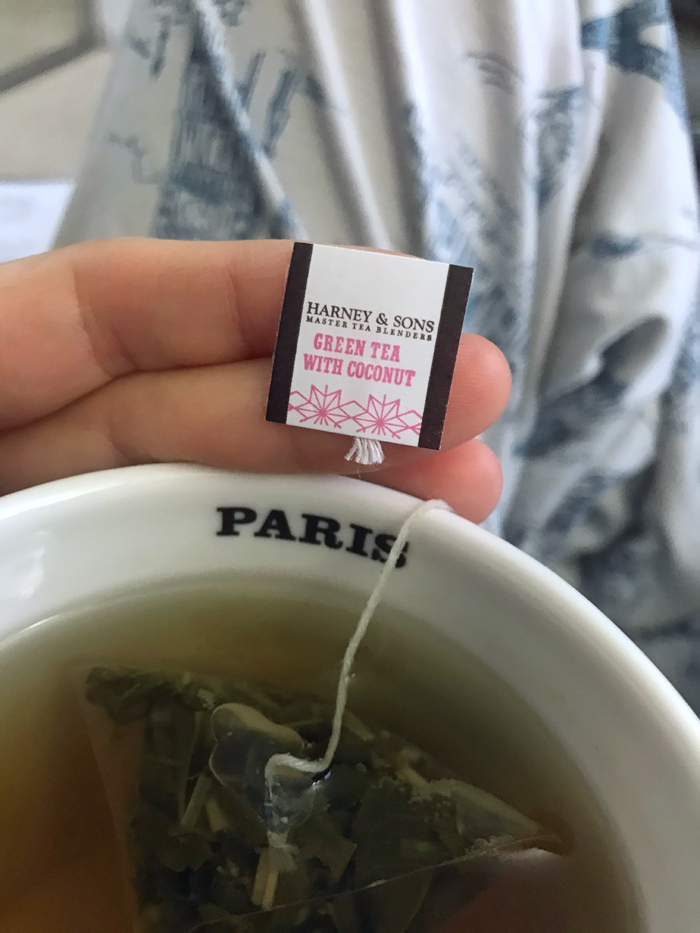 January blahs have started to set it. The weather is cold. The school year long. And I just haven't found my groove.
My alarm goes off at 6 every morning, but I think I've got it down to hitting the snooze four times before I truly stir. Then I fumble for reading glasses and "read the news," aka my email and Instagram feed.
Our thermostat is set for 62 and for some reason my bedroom is colder, so I huddle under the covers for as long as possible. I pine for warmer days because it's so much easier to get out of bed on those days.
One constant each morning is my cup of Harney & Sons Green Tea with Coconut, Ginger, and Vanilla. I discovered it last spring and it has been a favorite. It's a little splurge each month in comparison to the 99 cent option I could buy at ALDI, but that 99 cent option tastes like paper.
This tastes like heaven in a cup.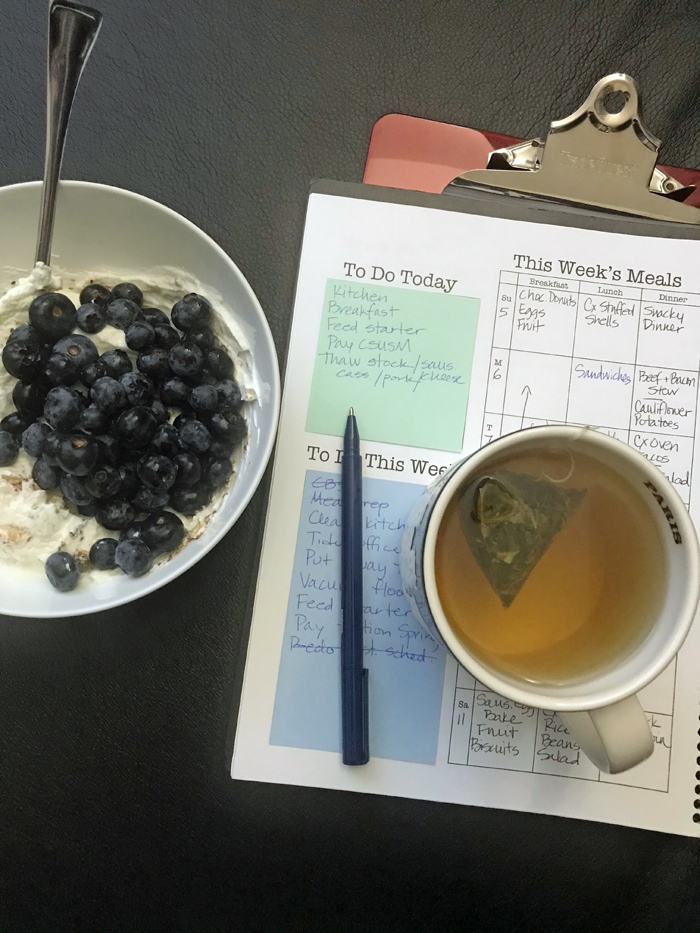 Breakfast
I do have a delicious breakfast to look forward to, though. That helps. As you've heard all ready, Blueberries, Greek Yogurt, and Muesli is my regular. So very delicious!
Breakfast for the kids was a fend-for-yourself kind of thing. FishChick13 had a smoothie bowl while the others had bacon, toast, and eggs.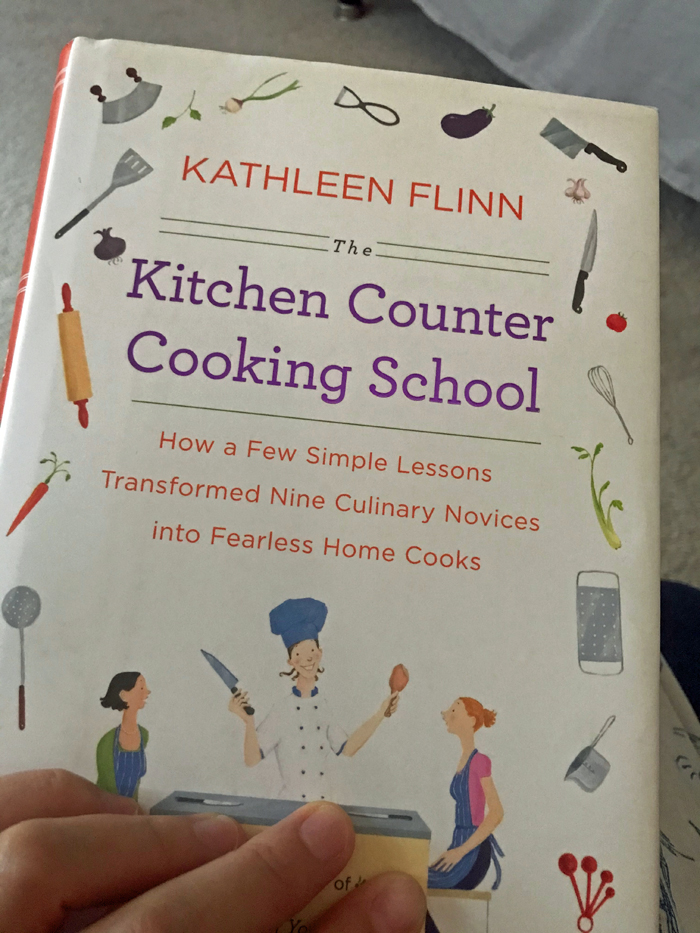 This year my girls (13 and 11) are doing food science. I bought a 4-H curriculum that is so-so. They like it fine, but I've found that if we're more enthused, the experience goes better.
With that in mind, I busted out my copy of The Kitchen Counter Cooking School. I'm not sure if my 11yo will get into it, but already my teen has read farther than I have.
This book is a gem, a yearly reread on my list of cooking books to keep me motivated. If you haven't already read it, I highly recommend that you do!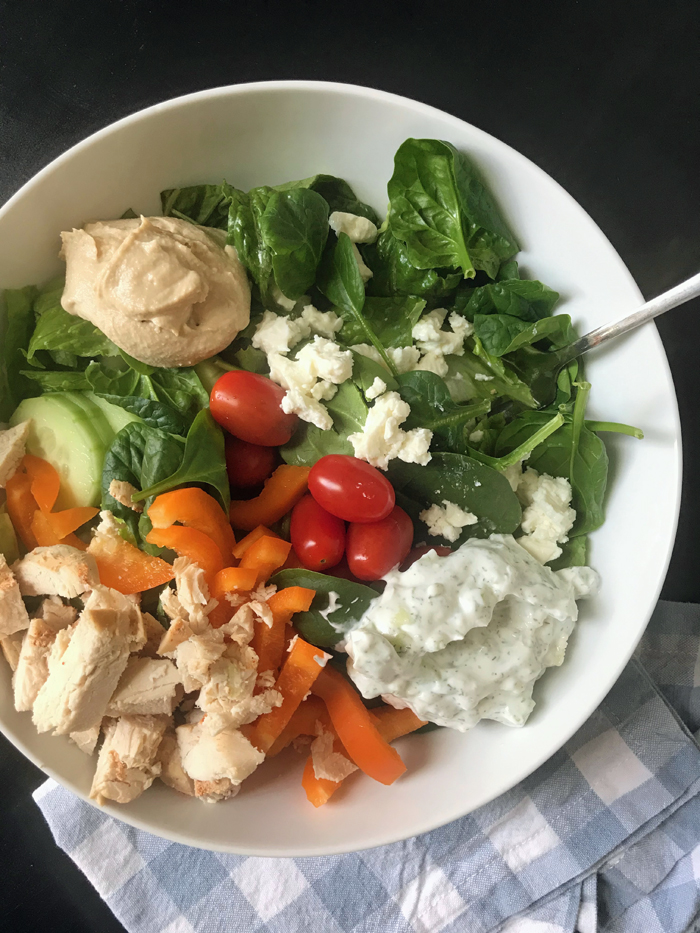 Lunch
Lunch was again an eclectic mix. My girls made salads with chicken. One son had a Chicken Burrito Bowl while the other had a salami sandwich. I made a Greek salad with leftover chicken, Tzatziki and hummus.
When I make a salad like this, I don't need any dressing. The yogurt sauce and hummus add great flavor and keep the salad from being dry.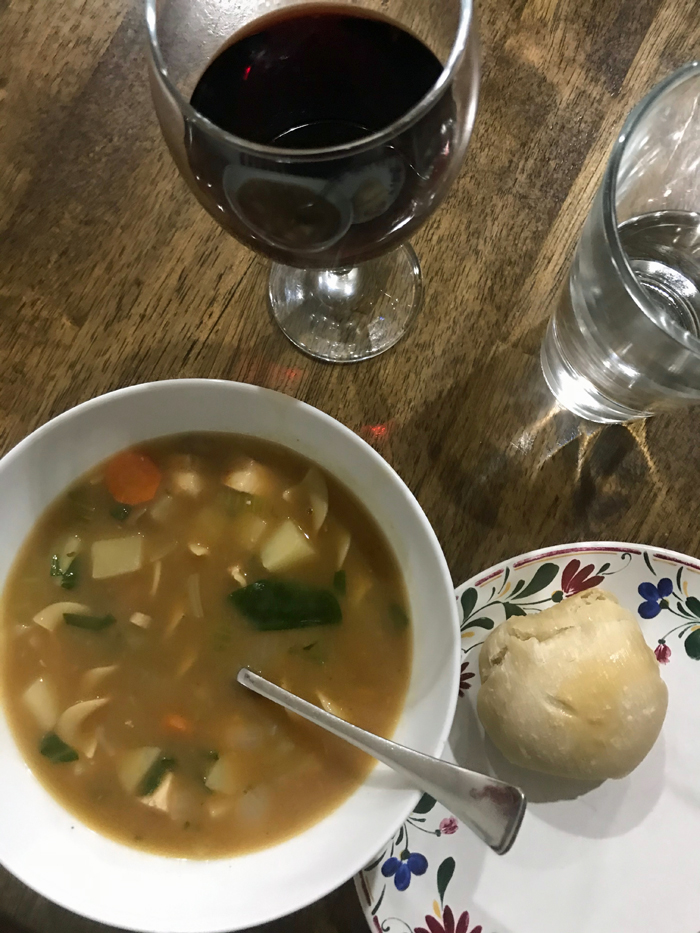 Dinner
Thursdays are my planned soup nights, so this morning I pulled out tubs of Chicken Stock, roast drippings, and Gravy from the freezer. Gravy is a fantastic soup starter, don't you know.
I sautéed chopped onion, potatoes, carrots, celery, and mushrooms. Then added all the stock/gravy/drippings as well as noodles, chicken, and chopped spinach. It was one of the best soups ever!
I also had leftover sourdough rolls from Thanksgiving in the freezer that I thawed and then warmed in the oven. Dinner was great!
So there, we are. Tomorrow ends our first week of the challenge and we're doing pretty well!
How is the challenge going for you?