Looking to save money on food costs? Join the 2020 Grocery Savings Challenges! This month's challenge is to eat up whatcha got to reduce food waste and spend less on groceries. Here's how day 4 of the Pantry Challenge went for me.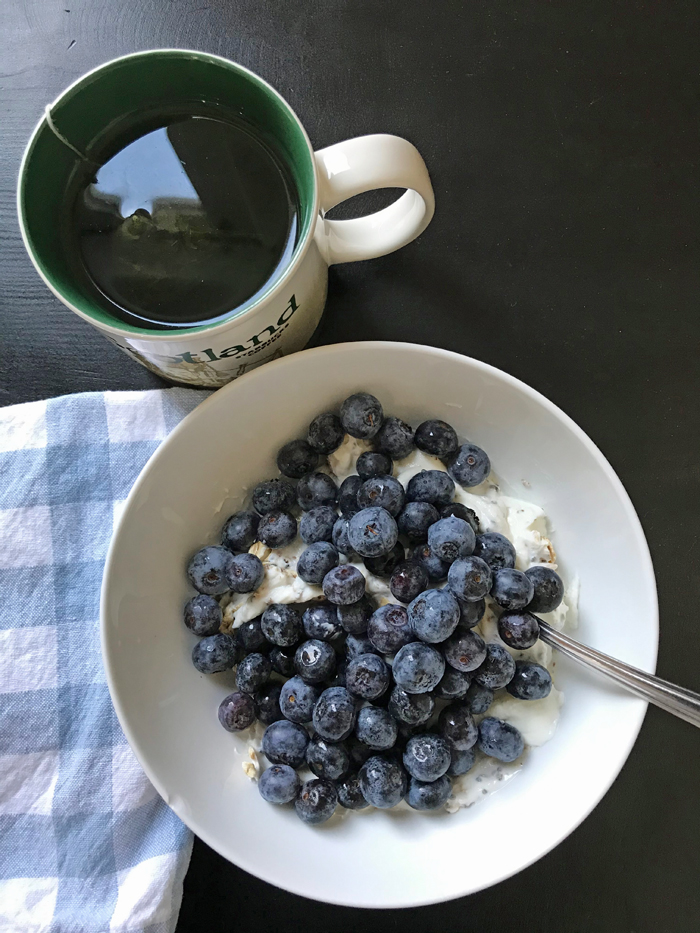 Slowly but surely, we're getting back into a groove. We've had a cold/cough thing going around the house. Currently, the four youngest are waking up at night hacking. Even when your youngest is 11, night time coughs still wake a mama. What can I say?
Mom's Breakfast
After a very tasty breakfast of blueberries, Greek yogurt, and muesli, I headed out to Walmart to load up on Vicks, NyQuil, EmergenC, and what have you so we can kick this bug to the curb.
Years ago I did a price comparison and found out that Walmart is not the best game in town for groceries, so I don't go there often. Since I'm particular about my flours and they're the only one that carries it, I bought a couple bags of unbleached flour that I know I will need in the next week. I grabbed baking powder, too.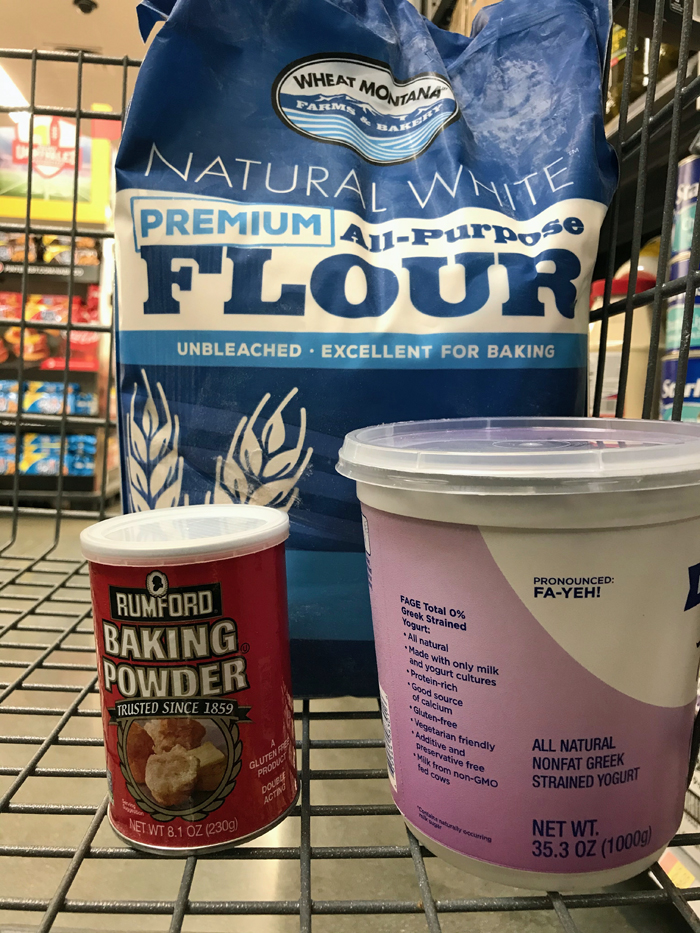 And since my breakfast was soooo very yummy, I bought another container of Greek yogurt. I ended up spending $19, so that brings my monthly total up to $67. I will likely buy more veg tomorrow on my way home from Bible study.
Kid's Breakfast
Meanwhile, back at home, the kids were having waffles, Cranberry bread, yogurt, and fruit. I like to serve a Breakfast Bar on weekdays to save time.
I usually cook up several different baked goods on Sunday along with hard cooked eggs. Then the kids can easily make their breakfasts while not completely relying on toast and cereal.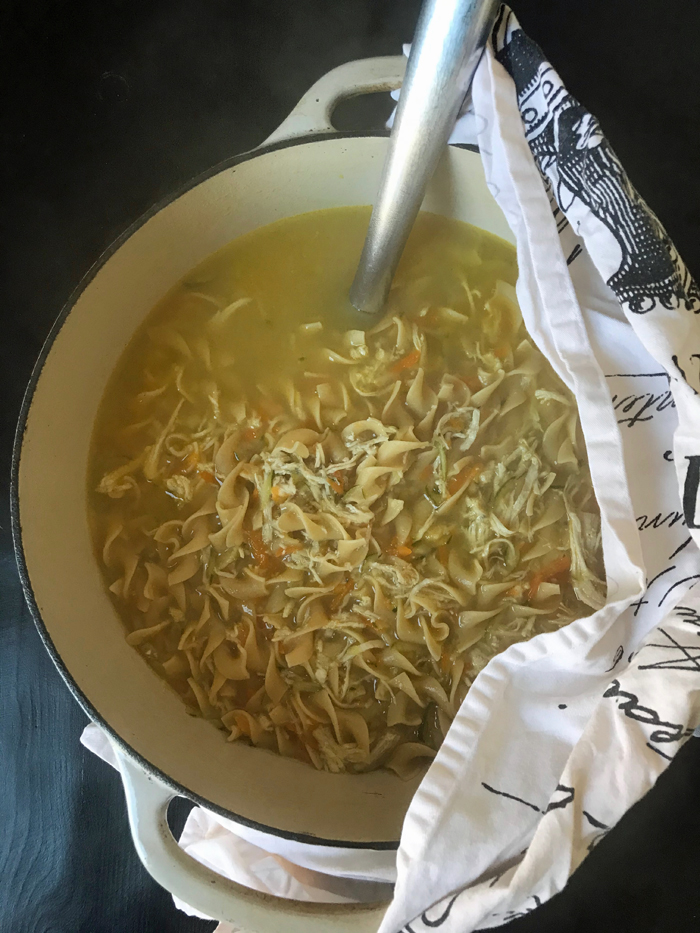 Lunch
I pulled several containers of chicken stock from the freezer and whipped up a big pot of Chicken Noodle Soup. It's a favorite for the kids and really great for colds.
My 17yo who is trying to put on some weight, made himself FOUR turkey sandwiches. LOL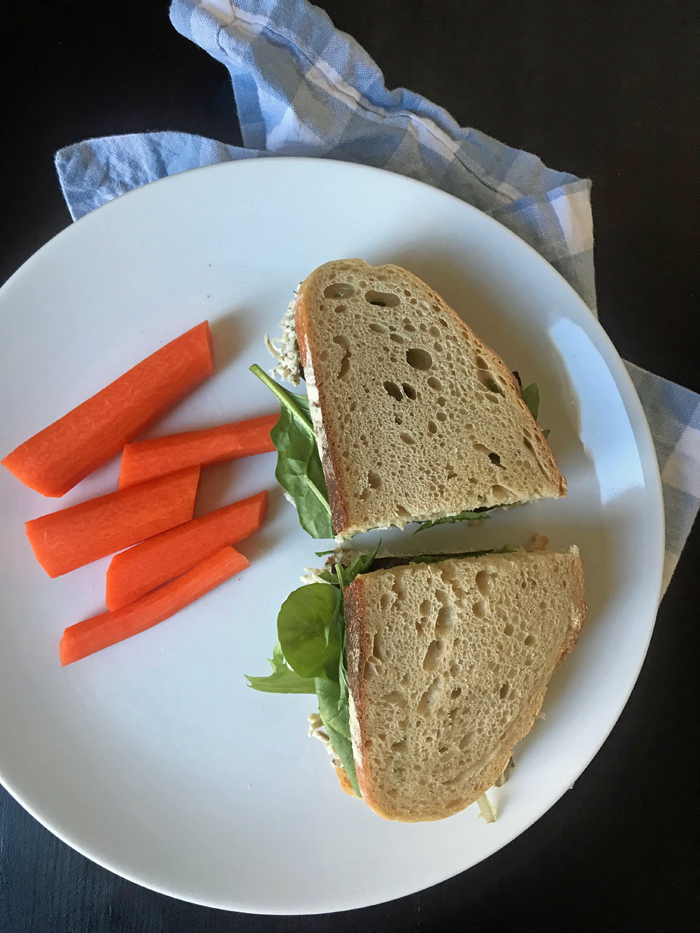 For myself I made a Chicken Salad Club Sandwich, using leftover bacon from last night's stew. Scraping the bottom of the barrel for vegetables, but I took a couple minute to cut carrot sticks.
Even though we're all eating well, and we're using up what we have, we haven't seemed to make a dent in the freezer. In fact, with the marinara sauce and the stuffed shells from the other day, I seem to be filling it more than emptying it!
But, I do feel good about seeing white space in the fridge. It was getting claustrophobic there.
Tonight, in prepping for taco night, I gathered up several random lumps of cheddar cheese and even some slices that were just in a baggy and shredded those up. Feels good to use up the random stuff first. Should probably do that for the small freezer. It's kinda scary in there.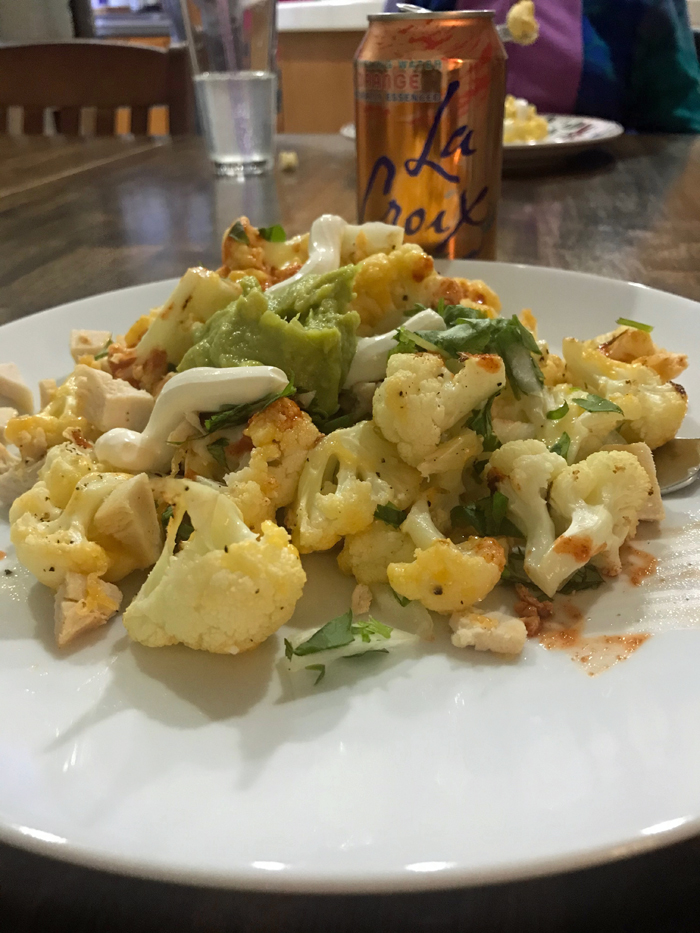 Dinner
This afternoon I cooked up the last flat of chicken that I bought last week at ALDI, used this Poached Chicken recipe, only used chili powder for seasoning.
I had two boxes of crunchy taco shells, so I made Chicken Oven Tacos, one of our favorites. Basically, layer the meat and cheese into cold shells and bake for about five minutes at 350. Then everyone can top it how they like.
I usually make Cauliflower Nachos for myself (and whoever else wants it) on Taco Night. Roast the cauliflower with some olive oil spray, salt, and pepper. Once it's tender, add cheese and taco meat and return to the oven to melt the cheese. Then top as you like.
No, it's not the same as nachos, but it's filling and gets more veggies in me.
I topped the night off with a cup of decaf espresso and a couple Malted Milk Biscuits. My friend Gale brought them back from the UK last summer and I'm hoarding them in the freezer.
They are hard to find here in the States. Nay, impossible. Another reason to save money on groceries so we can go back to the UK!
How are you doing with your challenge today?