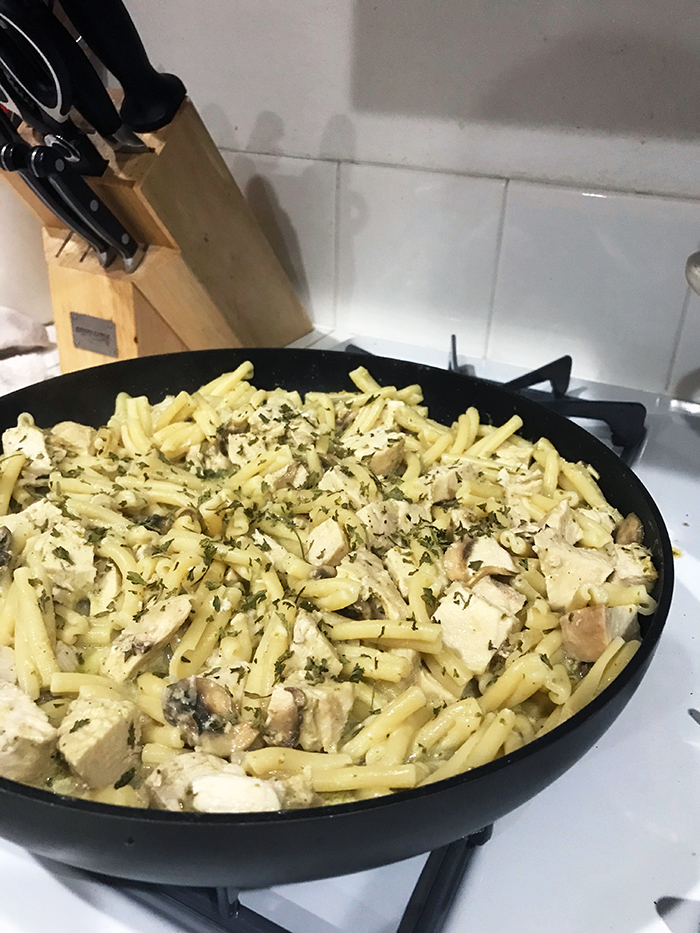 Another quick update tonight since I am running out of steam! Even though I've had date nights where Bryan and I have gone out to eat, I realized today that I've cooked at least three times a day/every day for the last three weeks.
I'm beat!
I may succumb to some kind of take-out tomorrow just to get a breather and finish the month strong. We'll see. Maybe tomorrow I'll wake up with renewed energy.
Breakfast
This morning FishChick11 made Pancakes. FishBoy19 cooked up sausage, onions, and tots. I made eggs. We ate a combination of the above.
Lunch
For lunch, I made Pinto Beans & Rice for the fam. I was craving something different; I had tomato soup and grilled cheese.
Dinner
My dinner meal plans were all over the map today. I had originally planned to make fish for dinner, but it didn't thaw, so I switched to a snacky dinner, and that idea wasn't well received so I ended up throwing a bunch of stuff together (chicken, thyme, garlic, olive oil, pesto, mushrooms, sherry, sour cream, and pasta) and we called that experiment dinner.
Spoiler: everyone liked it, but felt it was too flavorful and needed more pasta or veggies to stretch out the richness.
I am weary, and hoping to wake with more kitchen inspiration in the morning!
Hope things are going well in your Pantry Challenge!