This month I'm working on using up what's in the pantry, fridge, and freezer. The Pantry Challenge is one of this year's Grocery Savings Challenges to help us focus our spending to up our savings.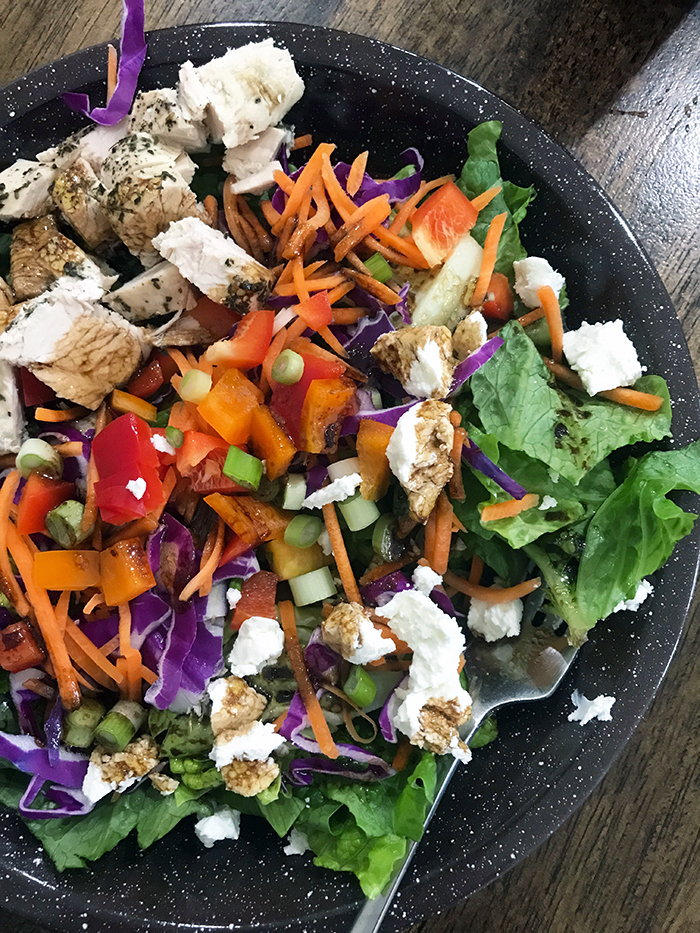 I think it's fair to say that we've all got content tummies tonight, and I'm starting to see some white space in the big freezer.
Upon reflection, I know that I haven't really made a dent in the randomness that I was hoping to use up, but we've done a good job not buying too much new randomness, so there is that.
Since we have our basic weekly dinner routine, meal planning is fairly simple:
Sunday – big meat and veg meal
Monday – some kind of pasta dish
Tuesday – tacos of some variety
Wednesday – date night so something easy for the kids (this week it's tamales left from Christmas)
Thursday – Soup from Leftovers
Friday – Grilled Pizza
Saturday – big meat and veg meal
The routines are probably getting in the way of my using up the randomness, so tomorrow I think I'll do another inventory of those specific things and see what we need to be purposeful about.
As for today….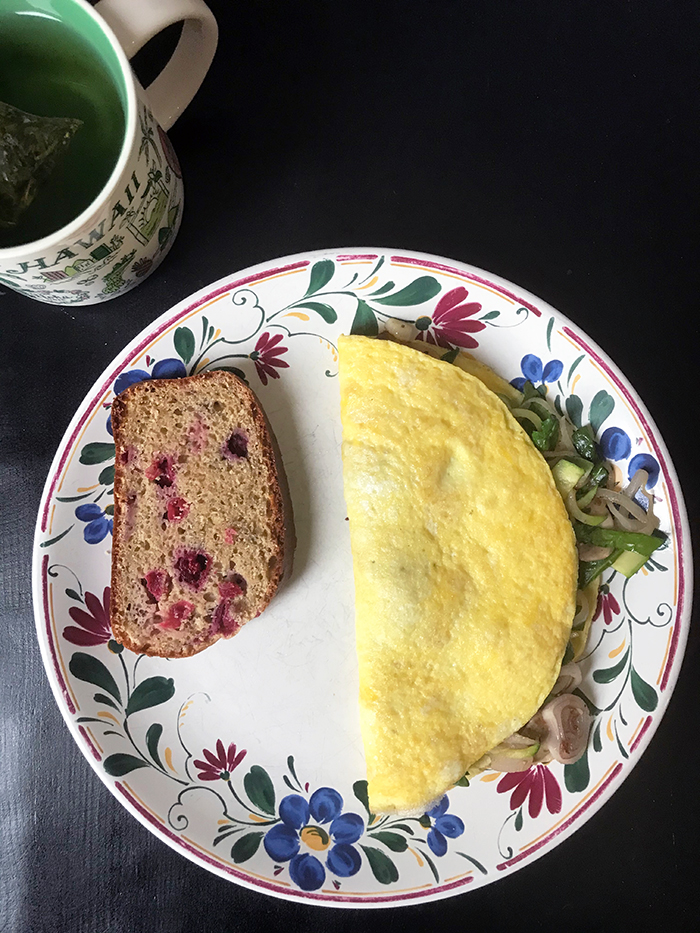 Breakfast
I made a Basic Omelet with leftover zoodles, mushrooms, shallot, and spinach as well as some of the lonely Irish cheddar from the fridge. It was delicious! I also had a slice of cranberry bread.
The kids had a variety of waffles, cranberry bread, avocado toast, and fried eggs.
Lunch
Lunch was a forage in the fridge kind of adventure for the kids. One made pesto pasta. Another had fried eggs on toast. The others had some combination of sandwich, salad, or pasta leftovers.
I took one of my Meal Prep Salads and added goat cheese from the freezer and some herbed chicken breast from the fridge.
I was craving a sweeter dressing, so I used balsamic vinegar with some of the smoky chile salt that I got from ALDI and olive oil to make a Basic Vinaigrette. It was incredibly good. You will probably see me eat it the rest of the week! LOL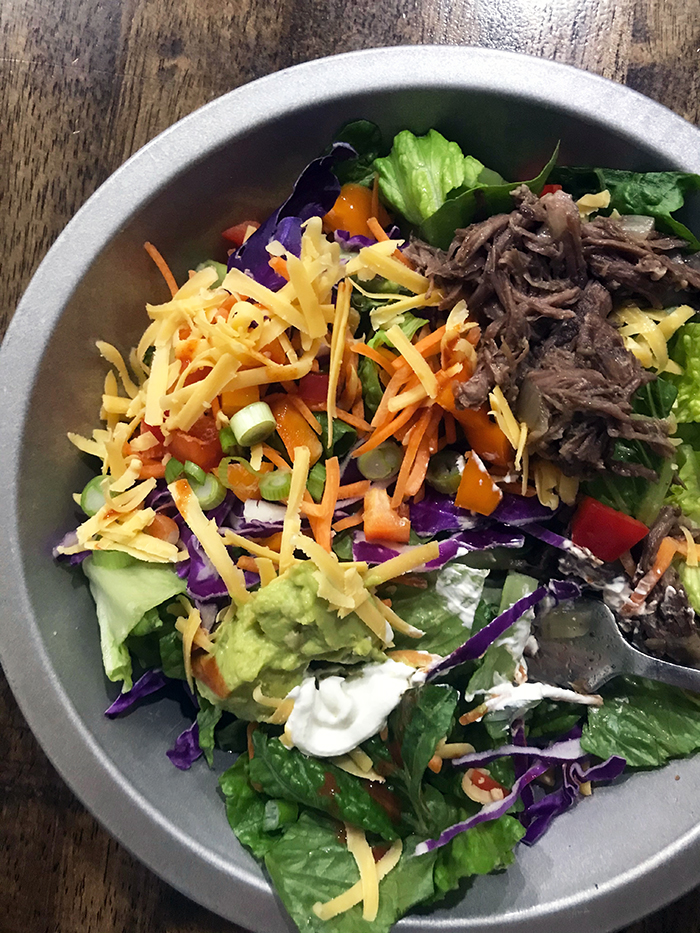 Dinner
I had the foresight to get Salsa Verde Beef going in the crockpot this morning. Bryan and the girls made Homemade Corn Tortillas so the fam had tacos.
I took another Meal Prep Salad and topped it with some of the shredded beef, shredded cheddar, hot sauce, guac, and sour cream. That was a very tasty meal.
Sorry no pics of the family's food. I always forget to snap one.
Only ten days left to our Pantry Challenge!
How was the pantry challenge for you?