Heading into week 3 of the Pantry Challenge, here's how we're trucking.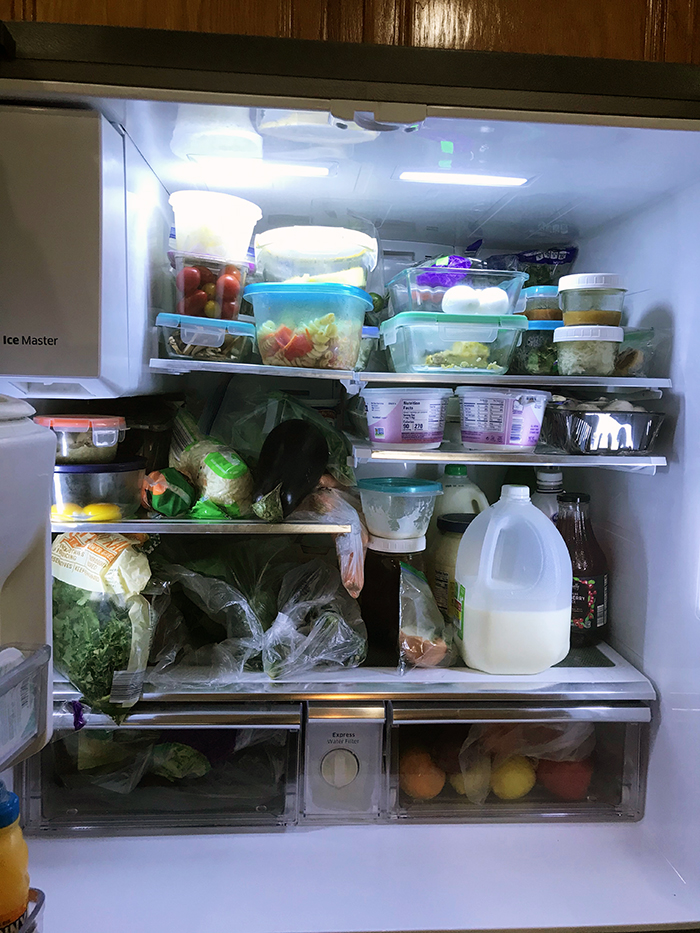 Today was my computer day, so I tried to hide away in my office and avoid people. I'm an introvert mom with six kids. What can I say?
All this means is that food photos are scare today. You get fridge and freezer shots instead!
Breakfast
Bryan made oatmeal. FishBoy17 made fried eggs to eat on leftover pizza. FishBoy15 and I had leftover egg bake. The girls forgot to eat breakfast. Not sure what FishBoy19 did.
Lunch
Everyone had some combination of pasta salad, hard cooked eggs, and ham sandwiches. I ate the leftover stir-fry from yesterday's lunch.
The Pantry Challenge may not be glamorous but it is lucrative. 😉
Dinner
I pulled some more chicken from the freezer and am going to make Fried Chicken Strips with a big salad and whatever starch sounds easiest. I'm excited to get into the kitchen tonight, but for get-ahead meal prep, so I want dinner to be on the easy side.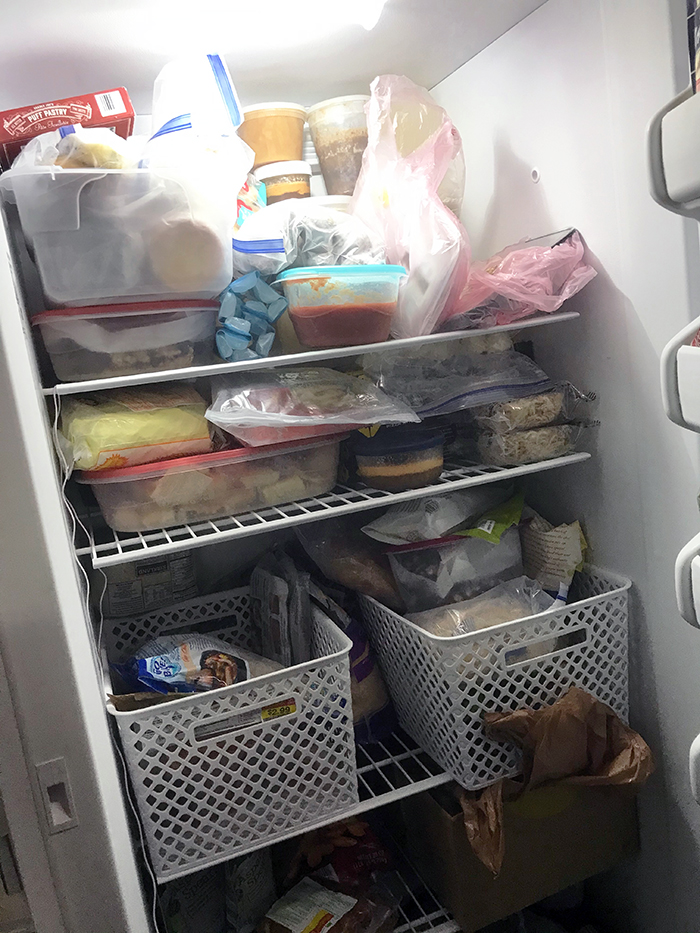 Food storage
Due to the produce I bought/ordered this last week, the fridge looks full. Once I get all that prepped, I think it will look really different.
The freezer is starting to show gaps and I think we will squeak by with just enough proteins for the next 2 weeks. Maybe, maybe not. We'll see.
I've got a fair amount of veg prep and baking to do tonight and tomorrow: sourdough bread, Homemade Hot Dog Buns, Cranberry Bread, more granola, and Protein Waffles.
I'm feeling really good with our $225 spent so far this month; I'm hopeful that we can stay under $500 for the month.
Are you ready for week 3?