Some days are winners in the Pantry Challenge, and some days just are. Here's how Day 13 went down for us.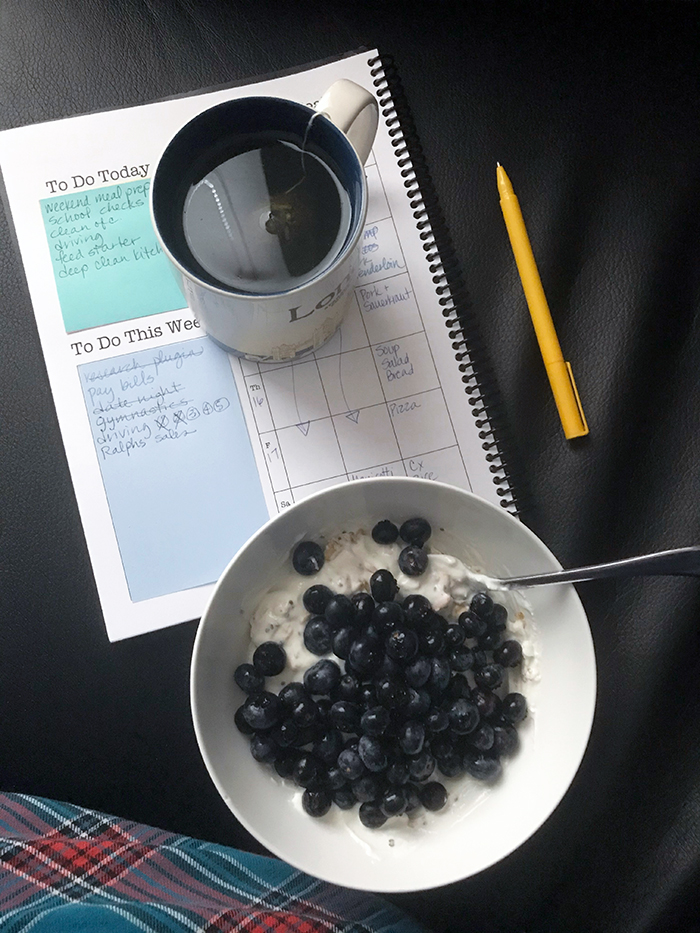 Whew. It's been a good day. We used up some things. Everyone ate very well. In my case, a little too well. I had some fun food stashed (BBQ potato chips and Moose Munch). I should have known better than to open one. Or both. Ahem. I guess I've had my treats for the weekend already.
Oy! I am probably going to feel it in the night. My tummy is not as young as it used to be. Processed foods just don't sit as well as they once did.
Regardless, it was a good day.
Breakfast
This morning the kids and I had the usual: smoothies, eggs, toast, and Yogurt and Muesli. Still pretty good, if I do say so myself.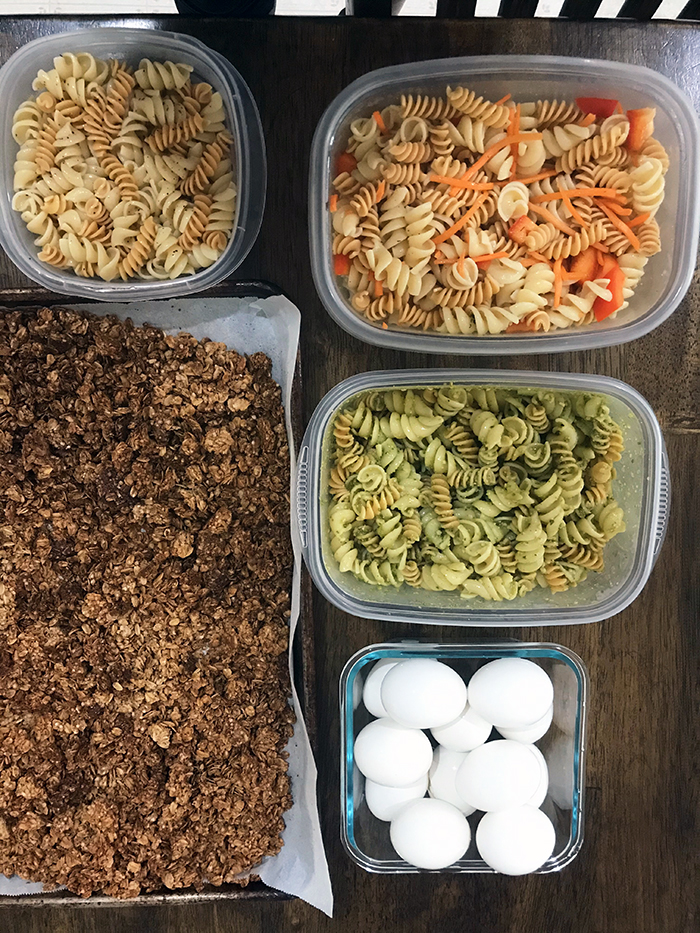 Meal Prep
After breakfast my 13yo daughter and I did some meal prep for the next few days. We made:
This should have use set for the next few days for breakfasts and snacks. I used up some breakfast sausage from the freezer, some chick pea pasta (mixed it with regular) that needed eating, and some quinoa flakes that were getting past their date.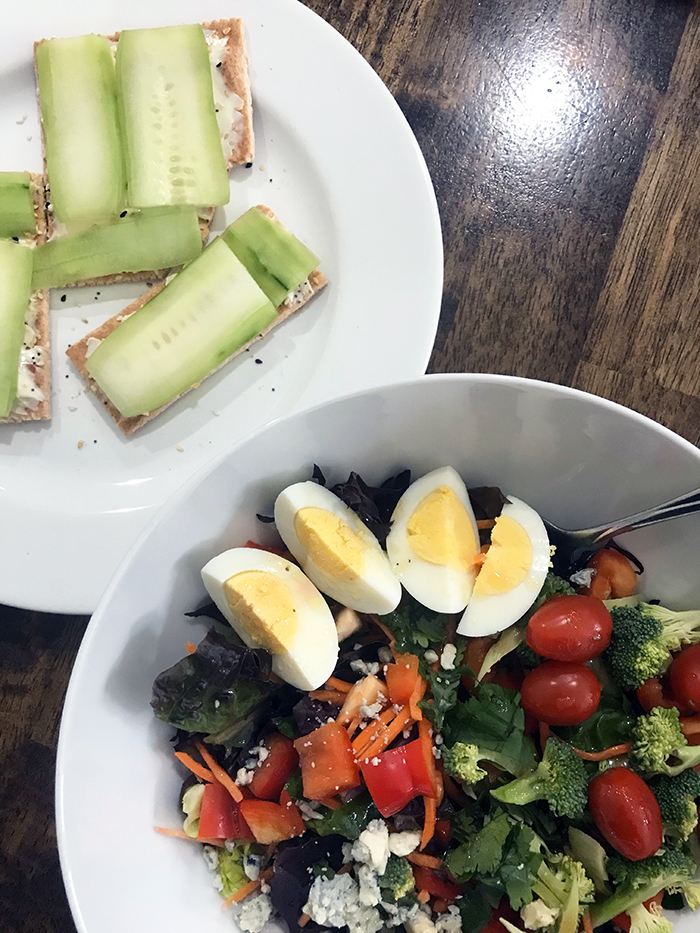 Lunch
The kids were ready for frozen pizzas, but we had too many leftovers to use up. I made Super Easy Salsa and laid out the stuff for burrito bowls. They used up the pork tenderloin from the other night as well.
I made myself a big salad and used up the Ak-mak in the pantry with Laughing Cow, EBB seasoning, and sliced cucumbers.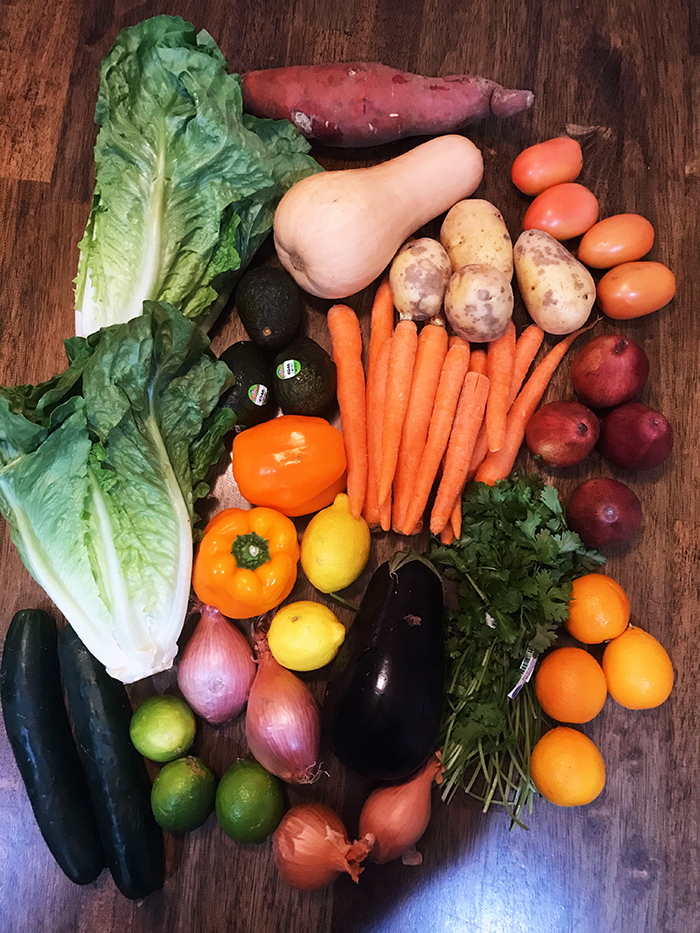 Imperfect Produce
I had some promotional credit to use up from Imperfect Produce, so I put in an order earlier this week. Today it arrived.
Again, I have mixed feelings about the service. The prices are not amazing enough to match the so-so quality. I think that's just because I get crazy good produce prices here in San Diego County. Not sure.
I customized the box to include: lettuce, sweet potato, butternut squash, potatoes, tomatoes, pears, blood oranges, lemons, limes, shallots, cilantro, eggplant, bell pepper, and cucumbers.
Everything looked fairly usable except the tomatoes which were pretty green and the avocados which were none too pretty. We'll see if they ripen in the 65 degrees that is my home.
Since I had credit, the box was free and my grocery spending doesn't change.

Dinner
For dinner, I made a big pot of Pantry Challenge Minestrone, using up some Spicy Turkey and Sausage Bolognese from the freezer as a base. I added potatoes, carrots, celery, onion, kale, macaroni, and garbanzo beans. Bryan added sliced jalapeños to his.
I had a cornbread mix that I had won in an Instagram giveaway that we cooked up, too. We did not like it at all. Very bland and a little foamy. It was baked, but had a really weird texture, definitely not what I expected from "southern" cornbread. (It was from Georgia.) Y'all will have to let me know if that's normal.
I made a big salad for myself and used up some ALDI basil chicken meatballs I had in the freezer. They aren't very delicious, either. They have the texture of hot dogs. Weird.
That said, we used things up today!
How is the Pantry Challenge going for you?