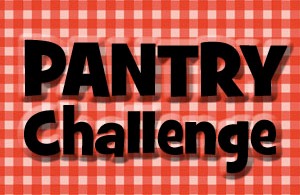 The 2012 Pantry Challenge is on! I'll be posting daily updates about how I feed my family during January. For details about the pantry challenge, go here.
January 28
Breakfast: Petit Dejeuner, Butternut Squash Cake
Lunch: Del Taco ($11)
Dinner: ???
---
January 27
Breakfast: Pancakes and Apples
Lunch: Salami, Crackers, Cheese, Hummus, Carrot Sticks
Dinner: Italian Sausage, Fried Potatoes, Green Beans, Corn, Chard, Baguette, Gruyere
---
January 26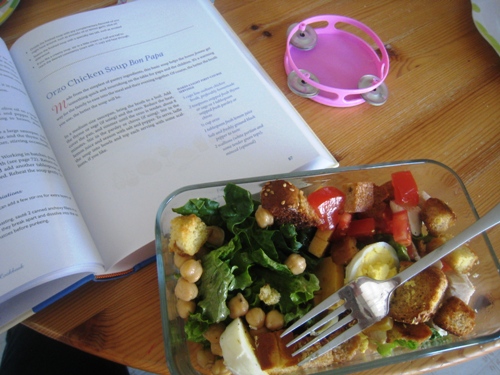 Thursday Thaw Out is officially on. Just emptied the deep freeze which "made" me tackle the refrigerator/freezer. Found all kinds of treasure in the house freezer, including several little bundles of roasted chiles and chipotle peppers. YUM!
Also figured out some quicker lunches for the kids for today and tomorrow as well as a treasure trove of bread ends to make into croutons.
Only a few more days of the pantry challenge! And things are getting dicey. We are out of half and half, so I'm using gelatto in my coffee this morning! Works for me.
Breakfast – Zucchini Bread, Smoothies
Lunch – Salad for mom, Sunbutter Crackers and Oranges for the kids
Dinner – Pasta with Roasted Vegetable Marinara, Green Beans for kids
Parents on Date Night
---
January 25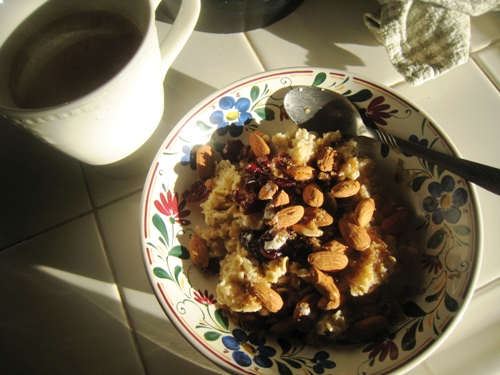 Breakfast – Oatmeal with Toppings, Zucchini Bread
Lunch – Snacky Lunch with poached chicken, Salad for the Mom
Dinner – Pirate Night at Chick Fil A (Kids ate free)
---
January 24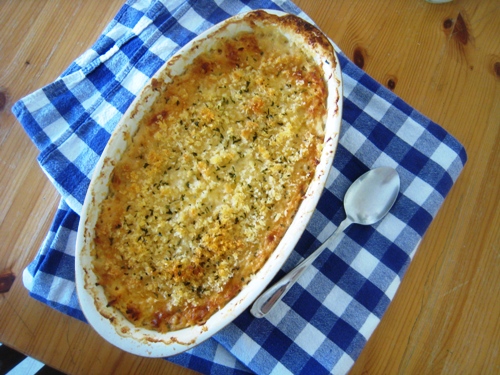 It's been one of those days when I end up feeling like a failure in multiple ways.
In the kitchen? Well, I thought of this brilliant idea of using up the multitude of turnips and rutabagas at my disposal. Why not make a turnipy rendition of hashbrown casserole? It sounded great: sauteed leeks and onions, creamy cheese sauce, grated rutabagas and turnips, panko bread crumb topping? And it looks beautiful. And it tastes good.
But, only one child out of six could be enticed to try it. And since it was lunchtime and my backup Mr. Man was at work, I decided not to force it. Especially since he wouldn't have tried it, either.
So, I ate Root Vegetable Gratin all by myself, and all by itself, at lunch. And then I had a tummy ache. So, I'm not sure I'm going to be able to eat the rest of this casserole on my own!
Breakfast – Scrambled eggs, fried leftover potatoes from Sunday, toast
Lunch – leftovers and sandwiches for kids, turnip casserole for me.
Dinner – In-N-Out Hamburgers
Yes, I did. I went for burgers. I was feeling too tired and distraught from a day of feeling like a failure. Don't judge me. 😉
---
January 23
Apparently, I'm losing steam right now. I keep forgetting to update this page. I blame the rain.
Anyway, Monday was a run-around kind of day. Quick breakfast and driving around all morning to science class, dental appointments, and miscellaneous errands. I missed breakfast, so I was sorely tempted to grab take-out. Instead we ate leftovers at home. Aren't you proud of me?
And though I was tempted to get a Panda feast, we made sortof Chinese food at home for dinner to "celebrate" Chinese New Year.
Breakfast – crumpets and jam, butternut squash cake
Lunch – leftovers
Dinner – potstickers, chicken, rice, and yu choy
Dessert – squash pie
---
January 22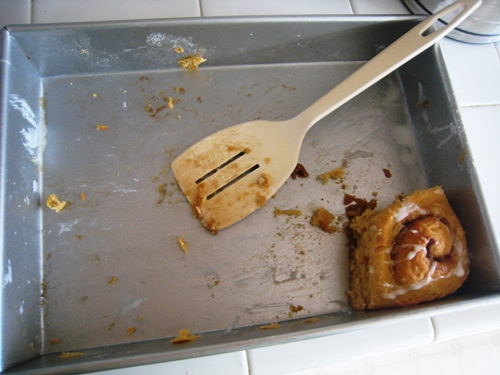 Breakfast – Squash Cinnamon Rolls
Lunch – Chili Dogs, Veggie Dippers, Potato Chips
Dinner – Raclette Cheese, Potatoes, Ham, Salami
Dessert – Butternut Squash Cake
---
January 21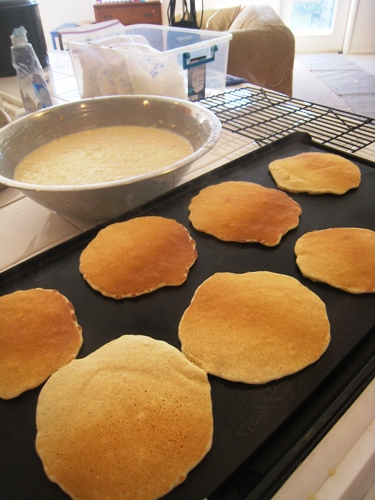 Twas a very squashy day. Once breakfast was out of the way, I roasted the largest butternut in the pantry. It resulted in 14 cups of puree that I made into soup, muffins, cake, and pie.
Breakfast
Pancakes
Lunch
Oven Fried Chicken, Apples, Squash Soup
Dinner
Pizza night
Dessert
Butternut Squash Muffins
---
January 20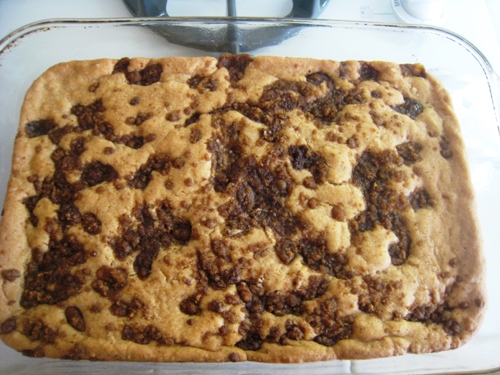 Breakfast
Instant Oatmeal, Cinnamon Coffee-cookie (This is when I realized that the milk was missing from the recipe. Oops!) I actually liked the cookie bar version more than the coffeecake version. 😉
Lunch
Beef Potpie with Wednesday's leftovers, leftover soup from the freezer for me
Dinner
I didn't get my dough ready in time to eat pizza, so we switched plans midstream. Almost caved on take-out.
Grilled Cheese Sandwiches, Spinach Salad, Carrot Sticks and Turnip Slices (yes, really)
---
January 19
Breakfast
Fried Eggs and Toast
Lunch
We met hubs for lunch at a local take-out place.
Dinner
Hubs and oldest gone to hockey game, so we had a snacky dinner of whatever junk we could find, cheese, popcorn, olives, pickles, etc. My brother brought over chicken strips and fried potatoes.
---
January 18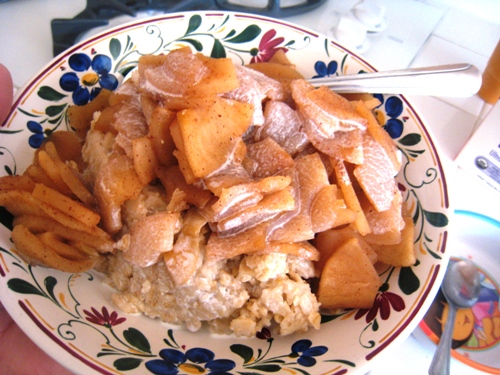 Breakfast
Not Mushy Oatmeal, Oven Baked Apple Compote
Lunch
Ham Sandwiches, Smoothies, Apples, Oranges
Dinner
Pot Roast in the Slow Cooker, Potatoes, Carrots, Sauteed Greens, Cornbread
January 17
Breakfast
Bacon, Scrambled Eggs, Sourdough Toast
Lunch
Turkey Sandwiches
Snacks
Oranges, Apples and Sunbutter
Dinner
Burrito/Quesadilla Bar
---
January 16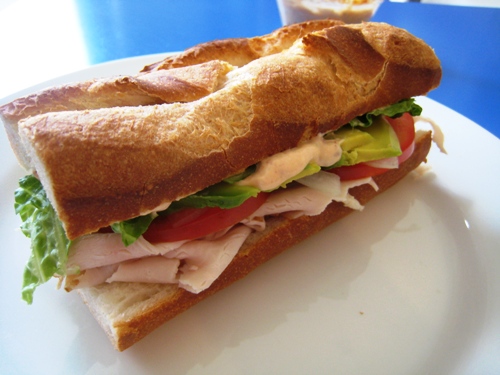 Hubs had a day off work today. And a "vacation" day usually means we eat fun food. Thus, we don't exactly "eat from the pantry". Case in point:
Breakfast
Donuts
Lunch
Baguette Sandwiches
Dinner
take-out Chinese
---
January 15
Sorry no pics as of late. The light fades quickly these days before I remember to snap a photo , and nighttime kitchen photos look blah. I'm also forgetting to post until late at night when I'm too exhausted to tell a good story.
All I can say is that no one gagged on my cooking today.
Breakfast
Waffles
Lunch
Tamales, Quesadillas, Rice, Beans
Dinner
Grilled Fish and Chicken, Rice, Roasted Root Vegetables, Sauteed Chard and Spinach
---
January 14
Breakfast
Chocolate Chip Pear Bread from the freezer, apples
Lunch
Pork Chili from the freezer, cheese and crackers, pears
Dinner
Turkey Wild Rice Soup, biscuits
---
January 13

Breakfast
Scrambled Eggs, Potato Cakes (made with leftover mashed potatoes), Pears
Lunch
Sunbutter Crackers and Apples for the kids
Quick Salad thrown together to take to park (lettuce mix, apple, cheddar, almonds, turkey, green onion, cranberries, balsamic vinegar)
Dinner
Costco pizza
---
January 12
It's been an exhausting couple days so I'm just now getting the updates up for Wed and Thurs. Sorry! I'll be lucky if I remember what we ate.
Breakfast
Oven Baked Apple Compote, Oatmeal
Lunch
Cheese, Crackers, Pears, Pretzels
Dinner
Turkey Pot Pie for the Kids
Date Night for the Parents
---
January 11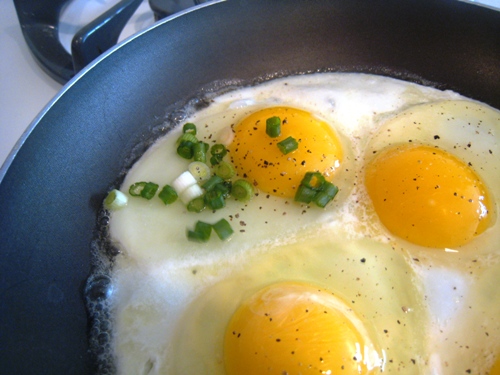 Breakfast
Bagels and Fried Eggs (I added scallions to mine), Pears
Lunch
Bean Burritos with homemade beans from the freezer
Dinner
Lasagna, Salad, Biscuits
---
January 10
Breakfast
Cinnamon Coffeecake, Fruit, Yogurt
Lunch
Leftovers for kids
Soup for Mama
Dinner
Roast Turkey, Mashed Potatoes, Turnips, and Sweet Potatoes (from freezer), Gravy, Cranberry Sauce (from the can!)
---
January 9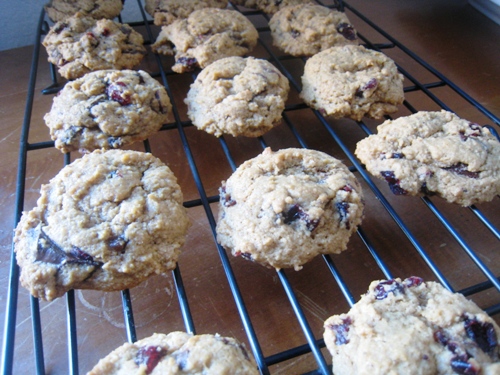 Where Sunday was mellow, Monday was NOT. We hit the road at 8:20 to get to Science class on time. I dropped my budding scientist off and took the rest of the troops to the library. After loading up on books, we headed back to get the other guy, a 20 minute drive. However, in approaching the freeway, the Scourge (our SUV) made some very odd sounds going up the hill, kinda like ruhruh when it should have been shifting gears.
Thankfully, hubs' work was only 2 blocks away. His BOSS offered to come get us! LOL. Instead he came and we traded vehicles for him to drive the Scourge home, another 20 minutes in the other direction. Of course, it didn't do anything wrong for him until we were about 2 miles from home. So, there we were with 5 kids and one working vehicle that only seats 5 and another child 40 miles in the opposite direction. We called a tow truck, did some shuttling back and forth (I made two trips while hubs waited for the tow), got a ride for 40-mile kid, and got the Scourge to the mechanic. In the meantime, while my kids were at home eating leftovers, I went back to get hubs where the Scourge broke down for the second time and we took a 15 minute break to eat Famous Stars at Carl's Jr.
Don't be judging.
Here's how the Pantry Challenge shook down despite that:
Breakfast
Trader Joe's crumpets and pears
Lunch
leftovers for kids
Carl's Jr for parents
Snacks
Gramma John's Chocolate Chip Cookies (used dried cranberries and chopped up a chocolate bar for lack of chips)
Dinner
Chicken Cacciatore Stew from the freezer, spaghetti, salad, Garlic Focaccia.
---
January 8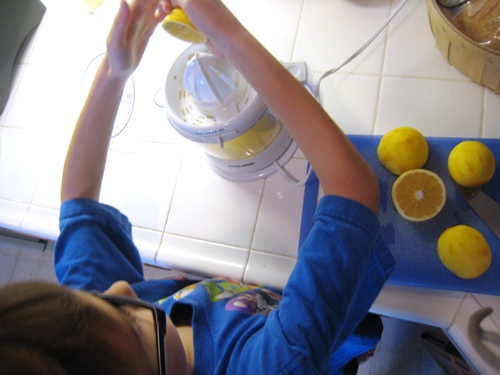 We had a fairly mellow day here at the ranch. What made our meals so successful was the fact that I made a lot of things in advance. I prepped breakfast last night. And I prepped lunch and dinner in the morning. It made mealtimes seem so easy! Definitely going to do that again. I also had one of my minions help me make lemonade with the bounty from my dad's tree.
Breakfast
Oven Baked Apple Compote, Bagels (from the freezer)
Lunch
Tamales (from the freezer) and Nachos
Fruit: Apples, Pears, Bananas, and Oranges
Dinner
Lemonade like Chick Fil A Makes
Hamburgers on homemade buns
Potato Salad
Oranges
Dessert
Chocolate Chip Cookies
---
January 7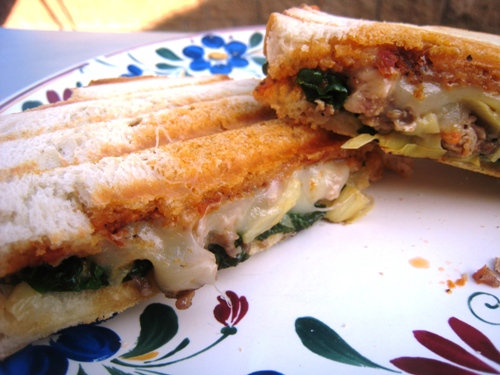 One week down! It hasn't been as stellar as I'd hoped. We did eat out three times. But, there were good reasons and they suited our family in each of those moments, so I'm just going to keep moving forward.
Overall, I find that my kids are probably eating better since I'm making a concerted effort NOT to "run for the border" and since I have to make something. We've run out of bread (ate FOUR loaves this week) and so I can't just assign someone to go make sandwiches for lunch. I need to make something — or give a demonstration so that next time someone else can make something.
Here's how we fared today:
Breakfast
Lunch
For the kids: scrambled eggs, kielbasa, toast, oranges
For me: panini with leftover artichoke and tomato pesto from last night, leftover Queso Fundido filling from the freezer, spinach, and jack cheese
Dinner
Oven-Fried Chicken Strips, Oven Roasted Potatoes and Sweet Potatoes, Sauteed Chard
---
January 6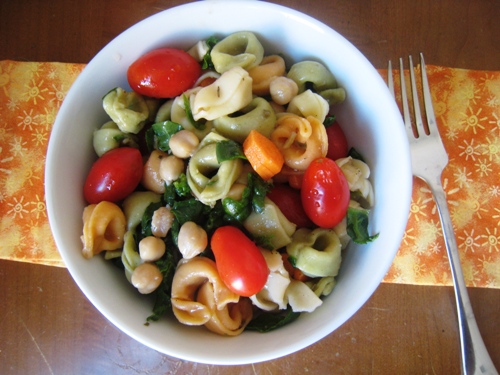 It's been a regular old day here. Nothing too crazy. Except amazing weather, so amazing that I put up our little shade cover thingamabob and shooed the kids outside as much as possible. It felt like summer. And so I made a tortellini salad for lunch to match. So good. Recipe coming next week!
On the kids cooking in the kitchen front:
7yo cracked the eggs ("disgusting," says he) and mixed up the pancake batter
14 yo helped with the pasta salad
Each of the boys (7 thru 14) formed his own pizza, every kid topped his (or her) own pizza.
It's taken some discipline on my part not to just do it myself. Instead I call kids to the kitchen for different tasks. No one is balking, so I think this is something they are interested in. I'm surprised I haven't done this sooner.
Breakfast
Pancakes and Maple Syrup
Lunch
Tortellini Pasta Salad
Dinner
Pizza
Snacks
Oranges and Popcorn
---
January 5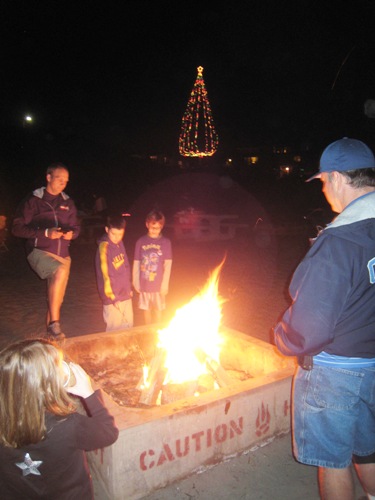 The weather has been quite remarkable all week in San Diego. While our house stays very cool year round (in the low 60s), it's been absolutely balmy outside. So, last night we made the plan that tonight we would have dinner and a bonfire at the beach. Hubs suggested Subway, but no, no, no, I'm doing a Pantry Challenge. I'll make something to pack. And it'll be good; promise.
This is a hard thing to promise when you have no bread, no sandwich meat, no more sunbutter, and nothing very packable. A few hours later I had a plan to make a tortellini pasta salad with shrimp. Sounds fancy, right? Well, I made the faux pas of not double checking the fishmonger's "deveining and cleaning." Icky stuff started to ooze out of the shrimp as it cooked and I just could bare to feed that to my family. So, it went into the…
trash.
Yes, it was so sad. We reverted to Plan Subway.
However, we had a wonderful time at the beach. We didn't get there until after sunset, a little of a bummer. But the kids had a blast, sliding down the dunes in cardboard boxes and toasting marshmallows for smores. Yum!
In other news, here's what we ate today:
Breakfast
Lunch
Tuna Sandwiches, Sunbutter Sandwiches
Fruit
Dinner
Subway
Fruit
S'mores
---
January 4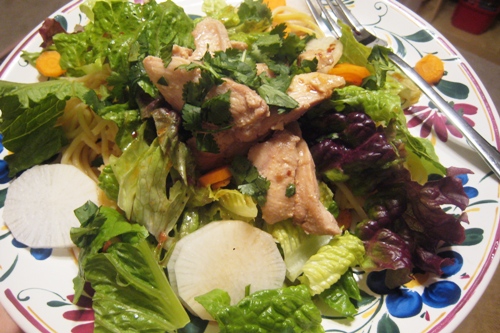 Today was a fairly mellow day on the homefront, mostly trying to get back into the swing of our school routine. I also picked up our produce box which was plum full of good stuff, including the makings of tonight's grilled chicken salad.
Breakfast
Scrambled Eggs, Toast, Cheese, Yogurt, leftover fruit from last night
Lunch
Cheese and Crackers, Apples, Pears, and Oranges
Dinner
Asian Grilled Chicken Salad with Noodles
Desserts and Snacks
---
January 3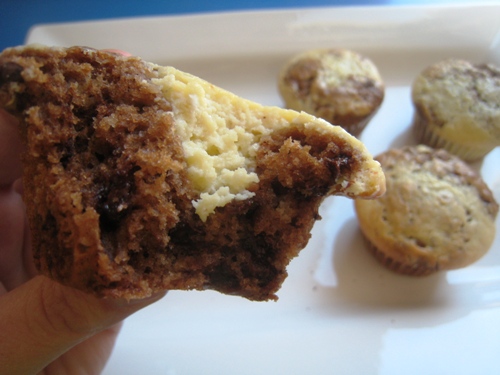 Day 3 of the challenge was our first day back to school. Things went fairly well, and we had some good snacking, namely these Chocolate Cheesecake Muffins. The kids really liked them. But, they aren't quite as chocolatey as I had hoped, so we, um, are going to retest tomorrow. Ahem.
Another fun experiment of the day was tonight's chili. I had planned on soup, but the meat that I had was shredded pork. I wasn't sure how that would go over in a vegetable soup. I have several, nay, MANY containers of sauteed vegetables (eggplant, squash, onions, etc) in the freezer that I need to use up.
Soooooooo…… I stewed the veggies with water and diced tomatoes and roasted hot chiles (also from the freezer). Then I blended it up with my stick blender and added black beans, some leftover pintos from the other night, chili powder, oregano, salt, and pepper and the aforementioned shredded pork. I served grated cheese and sour cream for toppings and baked up some cornbread.
It was a simple sounding dinner that was chock full of vegetables! Love that. And…. it met with rave reviews. Who knew?
Breakfast
Milk and Maple Granola – the kids ate the full batch!
Yogurt and Maple Syrup for me
Lunch
Pulled Pork Sandwiches, Oranges
Dinner
Pork and Vegetable Chili, Buttermilk Cornbread (made with milk instead of buttermilk, reduce to 1 cup), Pineapple and Oranges
Snacks and Desserts
---
 January 2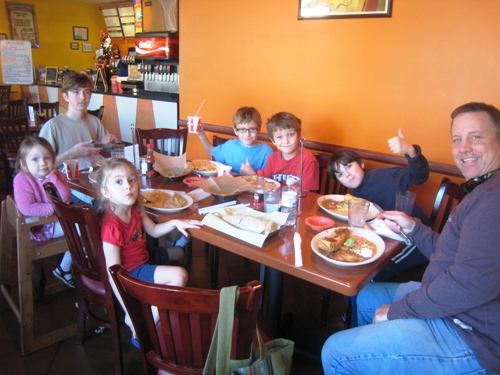 Today's the last day of hubs' 11 day vacation. It was a fairly mellow end of the break. But, since we enjoy dining out as a family, we made lunch our last hurrah of vacation. I know, makes me look like a Pantry Challenge fail already. But, vacation doesn't happen all that often for us, so it was a good thing to do. We go back into the swing of things tomorrow.
Breakfast
Not Mushy Oatmeal with toppings
Lunch
out for Mexican food
Dinner
Bratwurst with Peppers (the peppers were from summertime that I had frozen) on Homemade Buns, Corn from the freezer (also from the produce box that I had processed to enjoy later), leftover rice and couscous from previous nights' dinners.
---
January 1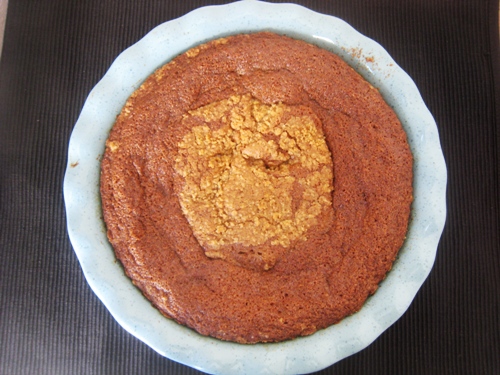 Happy New Year! Of course, I started the day — and the year — off with an epic fail. We now call this Uh Oh Coffeecake. This was a beautiful crumb-topped coffeecake, similar to this pumpkin-flavored one, before it went into the oven.
Apparently, my oven is malfunctioning. I trusted the oven (which read 350) more than the oven thermometer my sweet children gave me for Christmas (which read 200). The oven was obviously not hot enough, though the thermometer did read 350 later. The crumb top dropped to the bottom and made an interesting caramel sauce on the bottom of the cake. It was very much like a pudding cake.
We ate it with spoons.
It was not my finest moment. But, the kids were happy and fed, so I can't really complain, can I? Here's our food log for the day:
Breakfast
Uh Oh Coffeecake, Fruit Smoothies
Lunch
Tamales, Seasoned Pintos, Mexican Rice, Homemade Salsa
(We were out of jalapenos for the salsa, so I used a roasted poblano I had in the freezer. Delicious!)
Dinner
We were in the middle of a kitchen improvement project and hubs said to go get burgers instead of cooking amidst our projects. That would come out of Eating Out budget, so we're good.