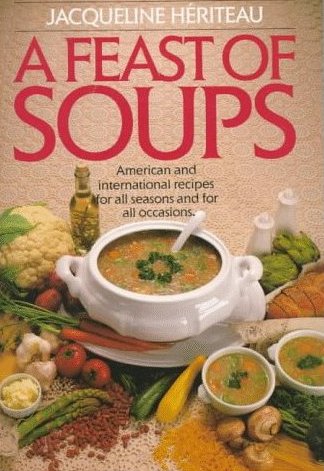 This is one of my favorite cookbooks. Yes, really. It doesn't look like anything special, does it? It looks like something you'd find at the Goodwill, doesn't it? Or your gramma's basement.
We got it for a wedding gift with a large soup ladle. That's my kind of gift!
But, A Feast of Soups is a treasure trove of information. In fact, author Jacqueline Heriteau gives you all the low down on making soups from scratch. She doesn't just give you recipes. She gives you an education.
While I've only made a handful of her recipes, I would never give away the book. It is a constant tool in crafting a better soup.
This is one wedding gift that will never be regifted.
What's a must-have cookbook on your shelf?