Everyone loves homemade Cinnamon Rolls. How can you make the process easy to do at home? Learn to freeze cinnamon rolls!
Think you don't have time to make cinnamon rolls?
Wish that you could enjoy hot cinnamon rolls on a weekend morning without waking at the crack of dawn?
Wondering if you could get away with making a big batch of rolls and not let them go to waste?
Time to learn how to freeze cinnamon rolls!
Homemade Cinnamon Rolls are not labor intensive by any stretch of the imagination, but they do take some time, passive time for the dough to rise.
You can have your cinnamon bun without spending all that time right before you eat it. The trick is to make your cinnamon rolls for the freezer.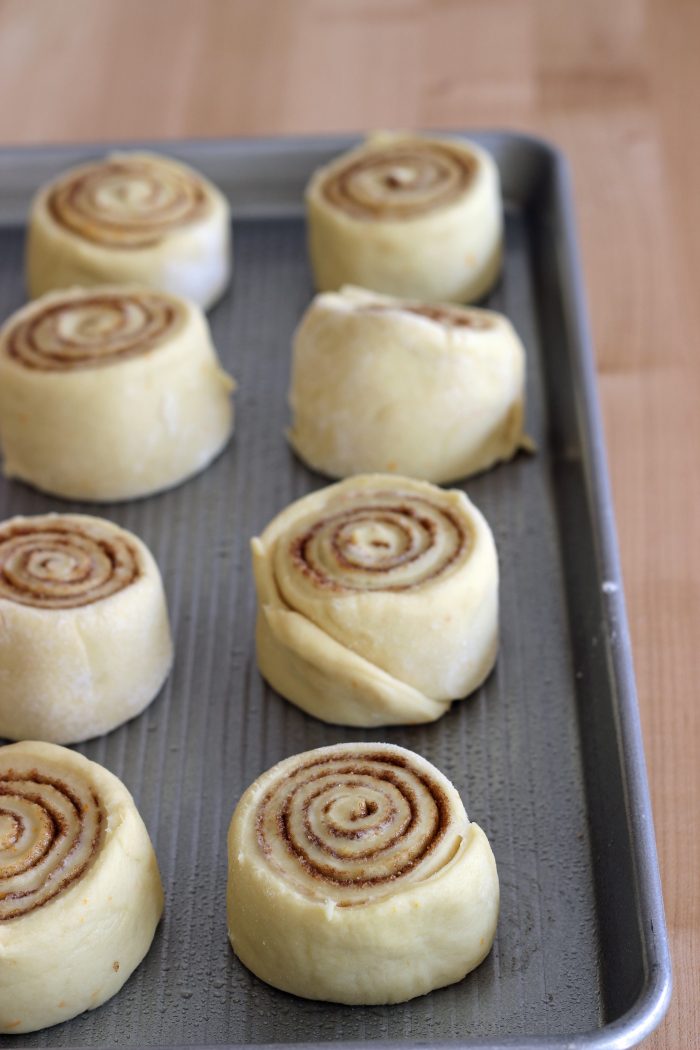 Is it better to freeze cinnamon rolls before or after baking?
You can freeze cinnamon rolls baked or unbaked. It really depends on your needs. If you've got a few extra cinnamon rolls from a batch that you won't eat up soon enough, freezing the baked rolls is a great way to avoid food waste and save some sweet treats for later.
For fresh-from the oven flavor, freeze your rolls unbaked. They can thaw in the fridge overnight, ready for you to bake them in the morning.
Can you freeze iced cinnamon rolls?
You can freeze a frosted cake, so there's no reason why you can't freeze iced cinnamon buns. The icing may smear a bit, but it will still be tasty.
To do so, allow the rolls to cool completely, then wrap well with plastic wrap and then place in a ziptop bag or wrap with foil.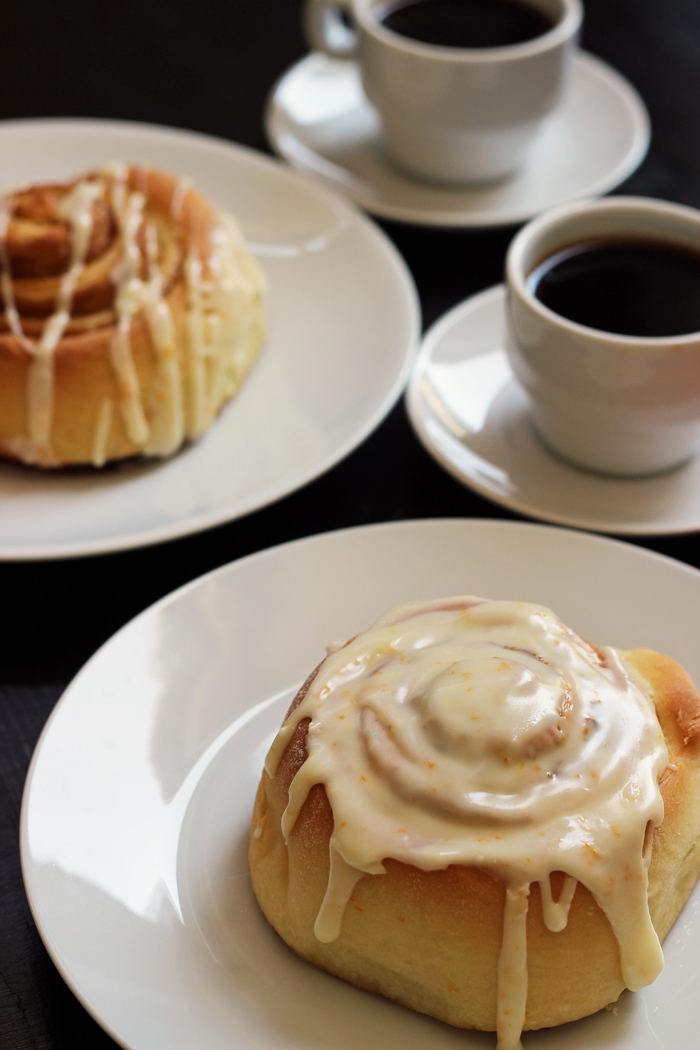 \
How to Freeze Cinnamon Rolls
To freeze baked cinnamon rolls: allow them to cool completely, wrap well in plastic wrap, and then stash them in a labeled freezer bag in the freezer.
To serve, thaw the rolls in their wrappings on the counter for 30-60 minutes. You can reheat them quickly in a 350-degree oven for about five minutes.
To freeze unbaked cinnamon rolls: prepare the rolls according to recipe directions (scroll down for some great freezer-friendly cinnamon roll recipes). Lay the rolls on a lined baking dish and place them in the freezer until frozen firm. Once hard, place them in a ziptop freezer bag and return them to the freezer immediately.
How long can you freeze cinnamon rolls?
Frozen food is safe to eat indefinitely, but a yeast roll will lose some of its oomph when frozen that long. For best taste and texture, bake up your frozen cinnamon rolls within a month of making them.
How do you thaw frozen cinnamon rolls?
When you're ready to bake your cinnamon rolls, pull them from the freezer. If they are bagged up, remove as many as you want to bake and spread them out in a greased baking pan. Cover with plastic wrap and place the pan in the fridge overnight to thaw.
Can you make cinnamon rolls in advance without freezing them?
If you'd like, you can do a make-ahead cinnamon roll without freezing them. Prepare the rolls as the recipe directs, wrap with plastic wrap and store in the refrigerator overnight. In the morning, pull the pan out of the fridge and let the rolls sit at room temperature for about 30 minutes before baking them.
Do you need special tools to make freezer cinnamon rolls?
Freezer-Friendly Cinnamon Roll Recipes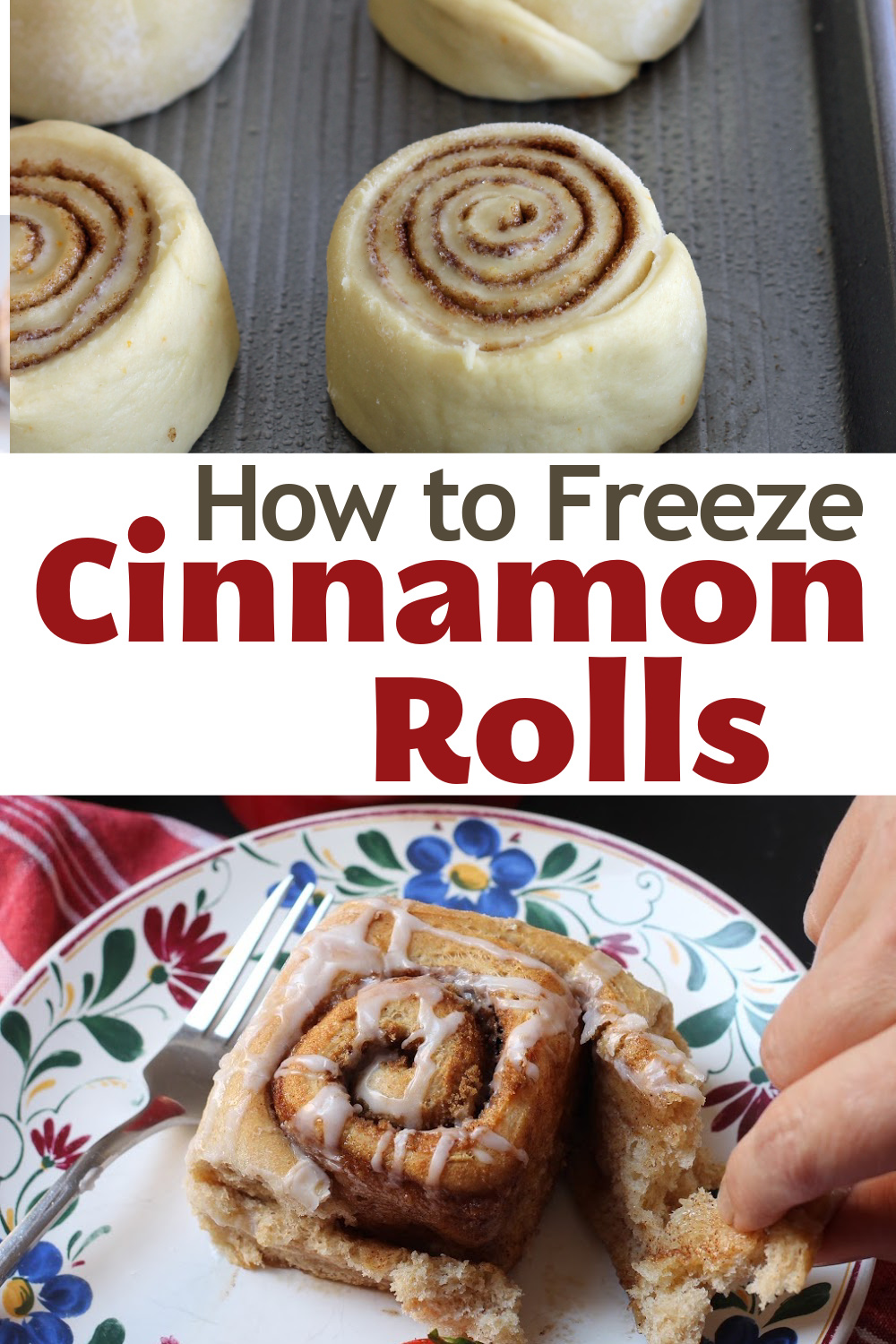 Special thanks to Amy of The Finer Things in Life for contributing inspiration and information to this post which was originally published on March 26, 2010. It has been updated for content and clarity.