What's your favorite cheese to go on a burger? Check out my ultimate taco cheeseburger with chipotle mayo and pepper jack.

A few weeks ago I told you about my love affair with cheeseburgers. Just looking at this photo is bringing on the craving, though that isn't on the menu this week. But, oh, maybe it's time for a change to the menu plan.
Apparently, nine out of ten Americans prefer cheese on their burgers. Did you know that? I'm one of nine, are you?
Sargento challenged me to come up with the Ultimate Cheeseburger, and I'm kind of proud of this one. It boasts of my California heritage…. beef patty seasoned with traditional "taco" flavors, pepper jack cheese, crisp lettuce, juicy tomato, all on a homemade hamburger bun and slathered with a delicious cilantro-chipotle mayonnaise.
It's like a taco and a cheeseburger got married. And lived happily ever after.
If you're game, I recommend you grill up a batch of these babies this weekend. You can thank me later.
Recipe: Cilantro-Chipotle Cheeseburgers
Ingredients
1 pound ground beef
1/2 onion, grated
1/2 teaspoon ground cumin
1/2 teaspoon kosher salt
1/2 teaspoon oregano
1/4 teaspoon black pepper
4 slices pepper jack cheese
1/2 cup mayonnaise
2 tablespoons chopped cilantro
1 chipotle pepper in adobo sauce, chopped
4 hamburger buns
4 slices tomato
1 avocado, peeled, pitted, and sliced
4 lettuce leaves
Instructions
In a medium bowl combine the beef, grated onion, cumin, salt, oregano, and pepper. Mix lightly. Divide the mixture into four parts. Pat each portion into a flat patty. Patties can be frozen at this point if you want to make them ahead of time. Divide them with layers of waxed paper. Wrap tightly with plastic wrap. Place in a ziptop freezer bag and freeze. Thaw completely in the refrigerator before proceeding with the recipe.
Cook over a hot grill. Once you've flipped the patties, add a slice of cheese to each one and allow to finish cooking. Cheese should be hot and melty.
While the burgers are cooking, combine the mayonnaise, cilantro, and chipotle in a small bowl.
Prepare the hamburger buns by laying tomato, avocado slices, and lettuce leaves on each bottom. Spread mayonnaise on each.
Add the hot burgers and assemble all the parts. Serve immediately.
Preparation time: 5 minute(s)
Cooking time: 10 minute(s)
Number of servings (yield): 4
About America's Ultimate Cheeseburger Contest
To celebrate America's love affair with this summertime classic, Sargento has challenged chefs at iconic burger joints from coast to coast to create "America's Ultimate Cheeseburger".

Cities and burger joints that were challenged include:
• Brooklyn, NY: 67 Burger "Pastrami Spiced Swiss Burger"
• Miami, FL: The Filling Station "The Filling Station Cheeseburger"
• Chicago, IL: Butcher & the Burger "Drill Sargento Burger"
• Milwaukee, WI: Sobelman's "Bacon Double Cheeseburger"
• San Diego, CA: Crazee Burger "Crazee Cheeseburger"
So far, it looks like Miami has some very active Facebook fans. Holy smokes! We haven't had a chance to get ourselves to Crazee Burger yet, but we are looking forward to it. How fun to have a local burger joint that's kind of wild and crazy.
You can support your local restaurant by visiting the "America's Ultimate Cheeseburger" tab on the Sargento Facebook page to cast your vote! Fans can also join in on the cheeseburger love by submitting their own cheeseburger recipe.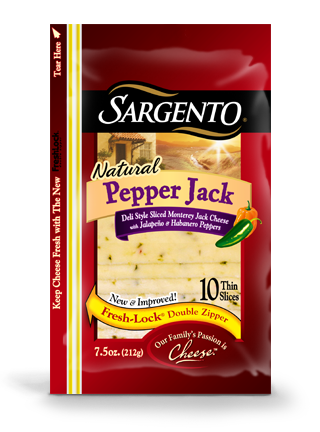 This weekend Good Cheap Eaters have a chance at winning two free product coupons from Sargento. (There will be one winner.)
THIS GIVEAWAY IS NOW CLOSED. CONGRATS TO THE WINNER: maryoneday@
To Enter:
Simply complete the information on this form. Please know that the information is only being gathered for the purposes of mailing you your prize in the event that you are chosen as the winner. This information will not be sold, traded, or given away.
This promotion is open until Sunday, July 22, at 8 pm PST and is limited to US residents, 18 years or older. Friends and family of Jessica Fisher and Good Cheap Eats are ineligible for entry. The winner will be chosen randomly. This post will be updated with the beginning of the winner's email address. The prize for this promotion is provided by and shipped by Sargento and/or its representatives. Jessica Fisher and Good Cheap Eats will not be held responsible for unclaimed or undelivered prizes.
Disclosure: I received products and compensation from Sargento Foods Inc. and The Motherhood as part of my participation in this campaign. All thoughts and opinions expressed in this post are my own.