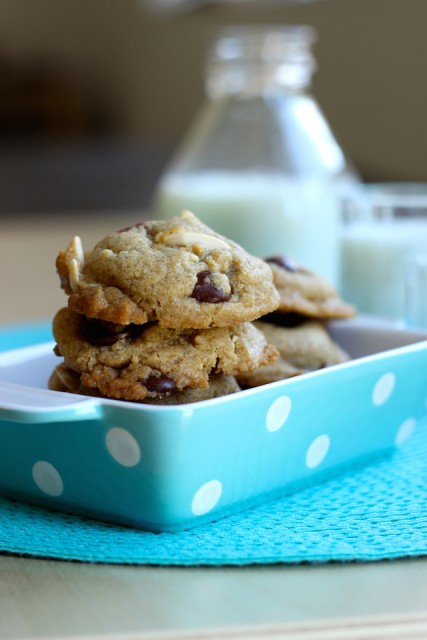 This year I'm an ambassador for Bob's Red Mill, one of my very favorite brands on the planet. I already loved their products, and then I read Bob's biography. I love him and his company even more. It's an honor that I get to partner with them this year.
Today, I'm sharing over on Bob's Blog my recipe for Whole Wheat Chocolate Chip Cookies. I took one of my Gramma John's cookie recipes and healthified it with coconut oil, whole wheat flour, and demerara sugar. The result is still a sweet, crunchy treat.
In the wake of our sugar fast, FishPapa said it tasted like candy. Ha! Hop on over to Bob's Blog and grab the recipe as well as my tips for baking with kids.