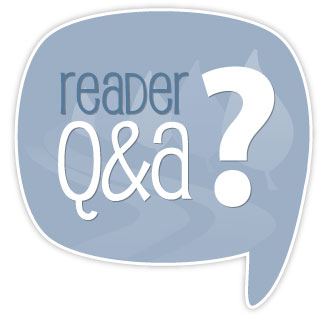 Erin wrote with the following questions about buying a freezer,
I'm just getting started with freezer cooking. I would like input on buying a freezer. What size? (We have 4 kids and may or may not have more. Chest or upright? Can I put it in my non-attached garage (in Colorado)? Any proven favorites for brands? Any tips on finding a "deal" on a freezer? I had no idea how expensive they were!
Great questions, Erin. Since you're just starting out, remember that it's very possible to live without a deep freeze and still make freezer cooking work for you.
Last year, I shared a vlog and some techniques on how to make freezer cooking work in a side-by-side. It is quite doable.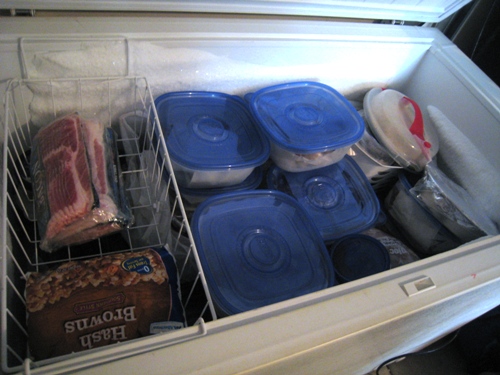 That said, I also have a deep freeze and have had one for about ten years. We bought ours used from some friends who were moving. It's a large chest freezer that has served us well for quite some time.
I see three drawbacks to this type of freezer:
It can be a safety hazard if small children try to get things out unsupervised. Yes, there have been cases of children falling in. Ours can be locked which is an excellent safety feature to have.
It does accumulate some amount of ice every few months or so. I defrost it about once or twice a year.
Things can get lost in the bottom since you have to pile rather than stack.
On the flip side, last time I checked chest freezers were less expensive than uprights and tend to keep their cold better. Also, there's almost no way to "accidentally" leave this baby open.
Upright freezers, however, can get left ajar, particularly when children are retrieving items. We've known more than one household to find out that someone had left the door open and everything in the freezer thawed. Having a freezer alarm can help you avoid that, though.
That has been our experience. While I would love a spanking, new upright freezer, we're making this one work for us.
I haven't answered all your questions, I know some people who can.
What advice do YOU have for buying a freezer?