We all have to buy groceries. Buying them on a budget can be a challenge. Here are my strategies for staying in the black this year.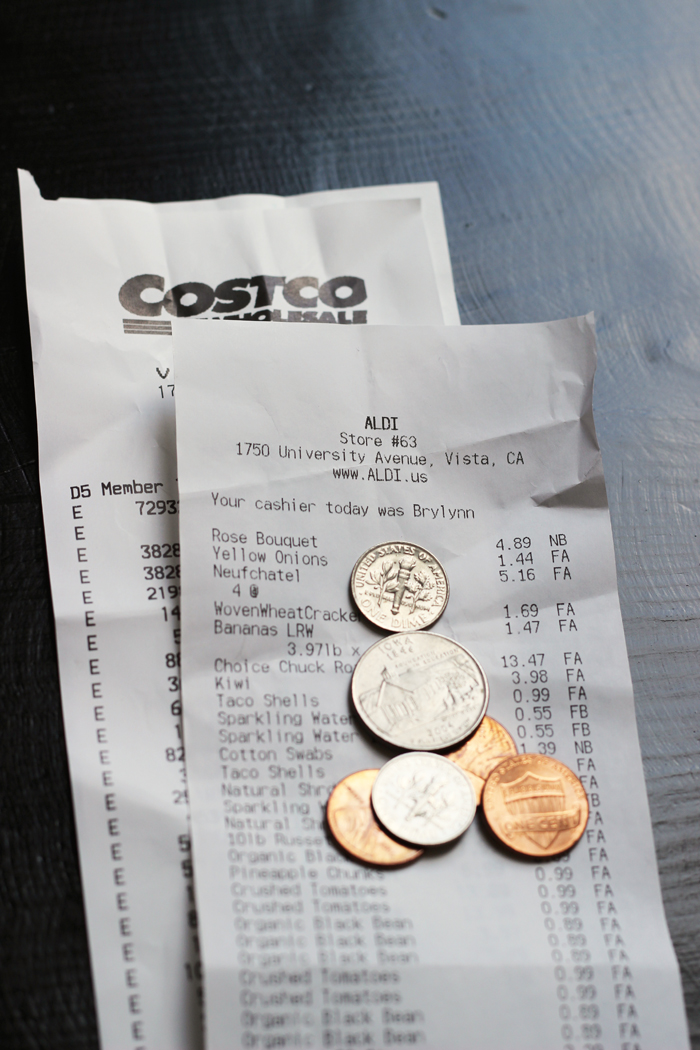 Years ago when we were young newlyweds, I would buy groceries almost daily. If something sounded good to me for dinner, I ran to the store to get the ingredients. Since I was likely hungry while I shopped, I also threw in extra snacks and things we probably didn't need but appealed to my appetite at that moment.
Young and hopeful, I had very good intentions about eating lots of fresh vegetables and would fill the crisper with my farmer's market hauls only to ditch soggy masses of black goo every week because I had forgotten what I had bought.
Needless to say, I spent far more on groceries than I should have in order to feed two people in 1994 — and wasted even more besides.
Thankfully, I've learned a few things since then. I shop the sales. I try to use what we have first. I try to be realistic about how much veg we can really eat in a week's time.
That said, there's always room for improvement. I know from experience that our grocery spending can have a huge impact on our overall budget. Someday I'd like to be able to travel AND come home to a house we own; I don't want to be tenants forever.
Food costs are some of our most flexible budget line items. After all, we get to choose what we eat and where we shop.
We all know there's a big cost difference between lobster and rice and beans. Likewise, the ingredients for either of those two meals will likely be cheaper purchased at ALDI and Costco than at Whole Foods.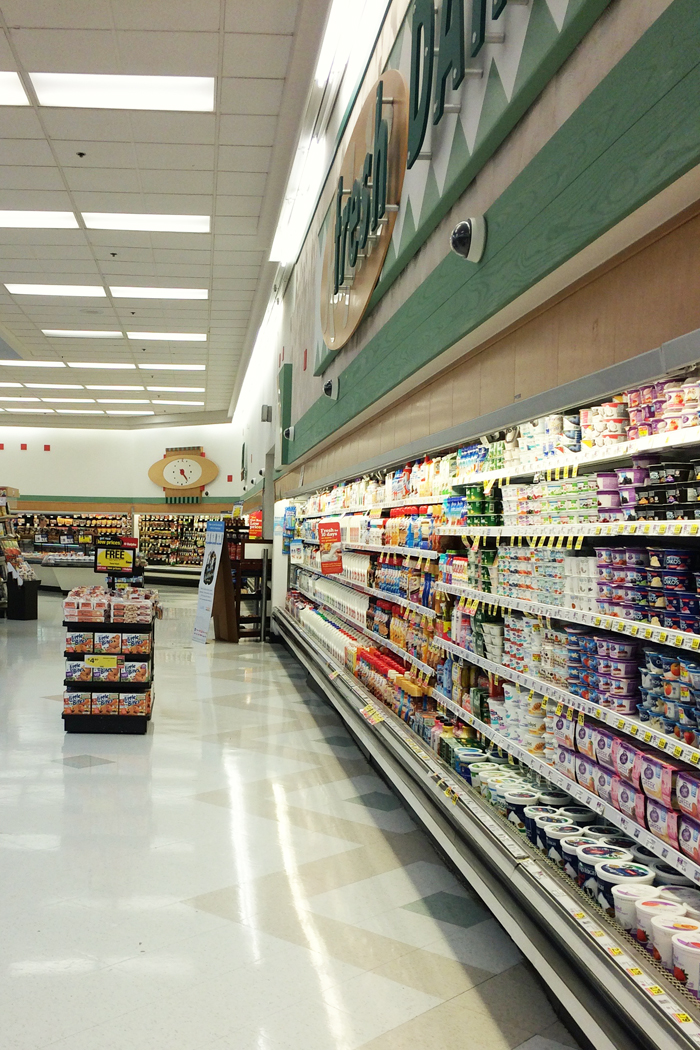 Buy Groceries on a Budget
As you know, I am a Grocery Geek. I keep track of what we spend and regularly compare it to the USDA Food Cost reports. This year, I'm going to try beat the fed's numbers.
The most recent USDA Food Cost report (January 2017) states that a "thrifty" family of our makeup can expect to spend $1312.50 each month to eat all meals at home. This is more than a $100 increase over last year.
Despite the increase, I am keeping my grocery spending goal at $1200/month to feed our family of 8. The competitive nature in me wants to see if I can get it as low as $1000, but it's been awhile since I was able to beat the food stamp budget, so I'll start small. We were barely over that number last year.
My plans to buy groceries and not go broke:
Here are the strategies I have in mind for keeping our grocery spending lower than the national averages this year:
1. Shop the pantry first.
As we all know by now, using up what you have instead of buying excess that might go to waste is a great way to stop the slow leaks in any budget. Since our January pantry challenge saved us over $800 of our regular grocery spending, it's clear that I tend to overstock.
This year I'm going to try not to buy so much that we almost lap ourselves a month's groceries. Ha!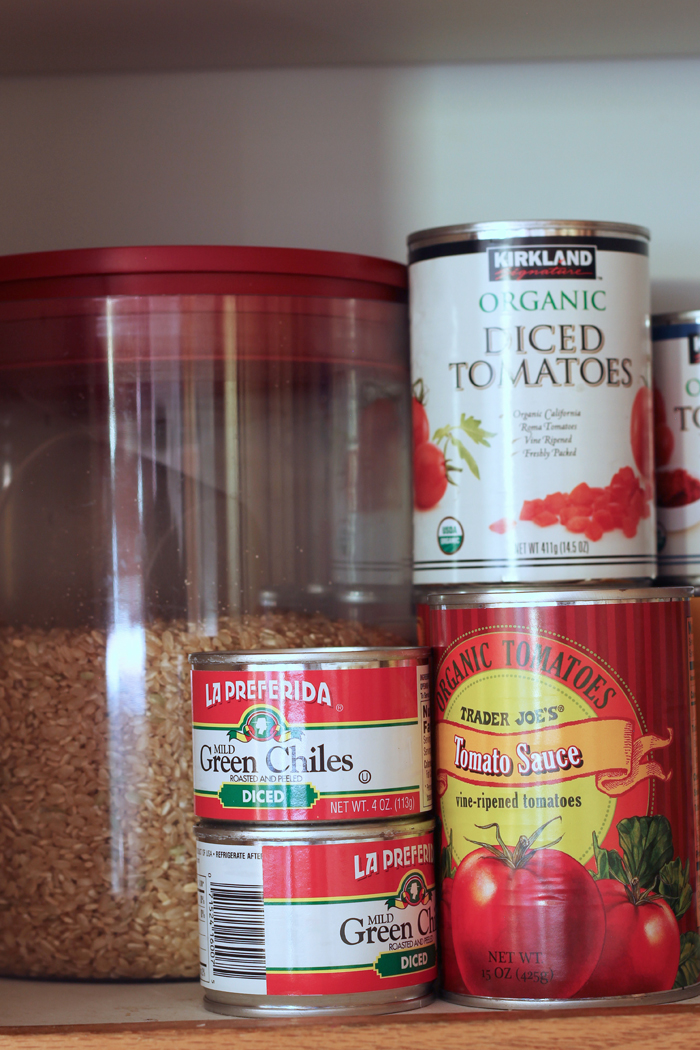 2. Plan trips to buy groceries more strategically.
I have a fairly busy schedule. I'm not saying that to brag or that I even like to be "busy". Truth be told, when you have six kids, you will be busy. There's no way around that.
Often I get overwhelmed by everything going on, and I just make a quick stop to buy groceries wherever I am at the moment. Inevitably, I overspend even if it's just little amounts here and there.
When my kids were little, I planned meals for a month and shopped accordingly. It's time to get back to a little more detailed planning. Flying by the seat of my pants costs us money.
This year I'm going to try to eliminate these rush shops and be a little more methodical in planning my grocery shopping trips. Since the best priced stores are a bit of a drive from my house, planning is going to be essential. Gas isn't cheap in these here parts so good planning is the most cost effective all the way around.
3. Buy groceries at the cheapest stores.
This year, I'm tracking the unit costs of what I regularly buy. It was very eye-opening to see that the things I normally buy were not all that cheap at some of the stores I was regularly frequenting. I had mistakenly assumed that Walmart had the lowest overall price on groceries not on sale. I was wrong.
Instead, Costco, ALDI, and Ralphs (with grocery sales and coupons) are proving to be the best bet for me to buy groceries and stay on budget. I still love Trader Joe's and will probably have a hard time resisting the fun food, but now that I've found Costco's frozen chicken tenders, the break up will be a little easier.
So, basically, it's a three-step process: Pantry, Plan, Purchase. In that order. I know I won't follow it to the letter, but I know if I make that my target, at least when it comes to feeding my family, I can successfully buy groceries without going broke and maybe beat last year's spending record.
How do YOU buy groceries on a budget?
How much will you spend on groceries each month this year? Let's chat in the comments!
Invite your friends to the conversation by pinning this post: