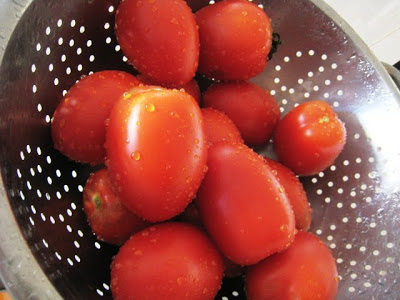 Whether fresh or canned, tomatoes are a great asset to any pantry. They form the basis of great sauces and salsas and add punch to many a dish.
Not only are tomatoes a versatile ingredient, but there is such a wide variety of tomatoes as well. Romas are great for sauces while beefsteak are excellent for fresh eating. And thanks to modern canning techniques you can buy them crushed, pureed, diced, stewed, and sauced.
Depending on when and how you acquire your tomatoes, they can be a very affordable ingredient. During winter time I am regularly able to find canned tomatoes for about $0.40 to $0.50 each. Fresh are usually available in my neck of the woods for $0.88/pound.
During summertime, if we don't grow them ourselvse, we can get them free from friends' and family's gardens. Tomatoes are incredibly easy to grow.There is nothing like a home-grown tomato.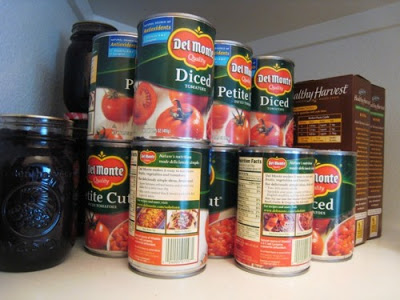 Canned tomatoes can last for quite some time, unopened, in the pantry. Once opened, transfer leftovers to a different dish. Never store food in the can. Use it up with 4 days.
Fresh tomatoes should be store at room temperature. Refrigerating them will kill the flavor. However, once they start to wrinkle, they are approaching spoilage. At that point, refrigerate and use them as quickly as possible. They'll be best in cooked dishes as opposed to fresh.
What's a favorite way that YOU use tomatoes?
Want the dish on delicious ways to act your wage? Subscribe to GCE in a reader or via email.