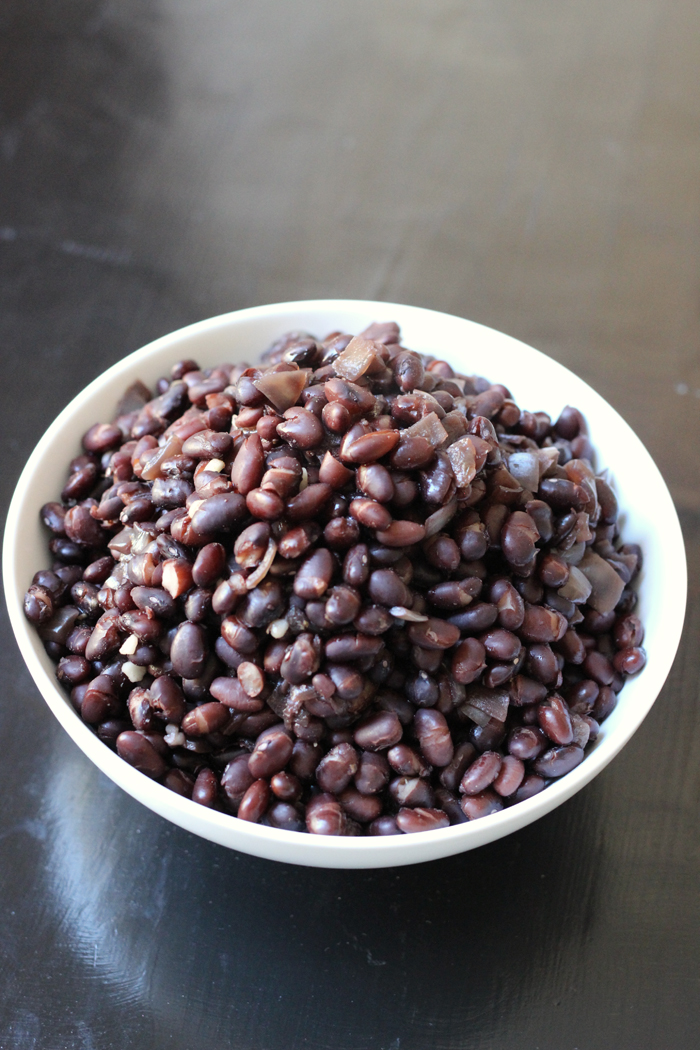 I haven't always been friends with beans. I liked them and all, but they were more a supporting actor in the play on my plate. They weren't the star. Until I met Dave Ramsey (or at least read the book) and realized that beans and rice, rice and beans would be a healthy, inexpensive option for our family.
But I wasn't sold out on dried beans, though.
I had tried cooking dried beans when I first became a stay-at-home mom. And I didn't like their texture. And besides, a can of beans at Walmart cost $0.44. I could swing that.
Until the price went up.
The price went up a lot! A few years ago the price in my neighborhood doubled, and so dried beans started to look a little more do-able. Now, I've gotten used to it and homecooked beans are a regular feature on our menu.
I buy a big 5 or 10 pound bag of pintos and cook up a huge pot on Freezer Cooking Days. I divide them into 2 cup containers, though quart size freezer bags would work, too. I cool them to room temperature and then store them in the freezer. All month long I have precooked beans to add to chili, chimichangas, or to play a starring role in beans and rice.
They're super good for you providing fiber, protein, and carbohydrates. And different beans offer different health benefits, so it's worth your while to try a variety. Find out when which ones you like and add an inexpensive protein to your pantry.
While we're on the subject, do you already have a favorite bean?


Want the dish on delicious ways to act your wage? Subscribe to GCE in a reader or via email.