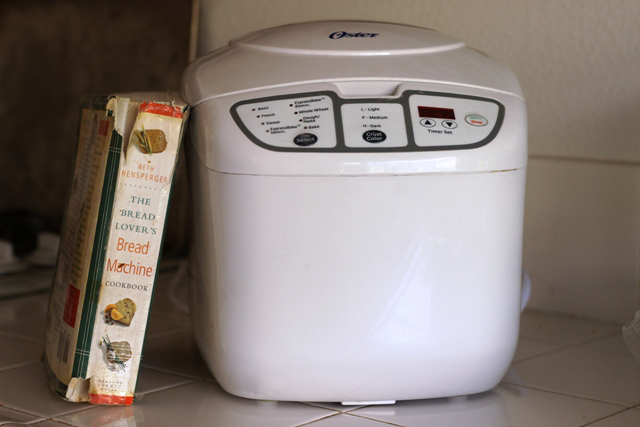 One of the best Christmas presents I ever received was from my husband in 2001. I was pregnant with our third child and was pretty much out of commission that year with nausea. I remember lying on the couch watching the kids open presents.
Then my present came. A big box. I had requested a bread machine. This one. It was fifty dollars back then, a somewhat pricey gift for our budget then. Hubs included several bread machine baking mixes and — get this — a pair of diamond earrings. They were inside the machine.
No wonder he was antsy that I didn't get baking right away!
Clearly he had outdone himself. He didn't want to go down in the books as the guy who gave his wife an appliance for Christmas. So, he made sure she got the appliance and the jewelry. Yeah, he's a keeper.
The only down side on that bread machine gift was that the baking mixes failed as did the recipes I tried from the enclosed cookbook. I was ready to cash it in, discouraged that my dream appliance wasn't living up to my expectations. My husband gave me a pep talk, saying, "Surely there must be a book out there to tell you how to make it work well."
That weekend I parked myself in the cookbook section of Barnes and Noble and skimmed through every bread machine cookbook on the shelf. I came home with The Bread Lover's Bread Machine Cookbook.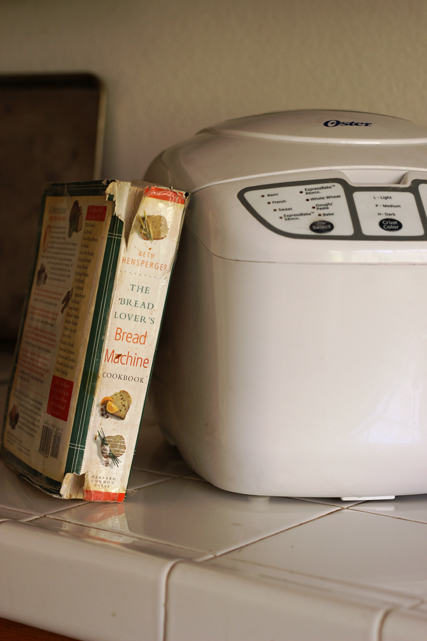 I love this book. I made a Honey-Sweetened Raisin Bread in the Bread Machine (or I should say my daughter did!) and it was wonderful. I spent the next few years baking my way to happiness. This book truly does give you the knowledge you need to make the bread machine produce successful baking experiences. It also teaches you how to make your own recipes and adapt family favorite recipes to the bread machine. It's a surefire winner.
As of this weekend, the Oster Bread Machine that I have (I'm on my third or fourth one) is on sale for $44.99. Of course, Amazon could change the price at anytime. But, this is pretty much the lowest I've seen this machine in quite some time. If you've been on the fence, now's the time to hop off. I bought one for my sister and am contemplating buying a back-up for myself.
You may be wondering why I'm on my fourth machine. Machine 1: I used it so much that the pan fell apart. I'm pretty sure it lasted about five years. Machine 2 lasted about three or four years. Again, the bread pan fell apart. (If you find spare bread pans for cheap, stock up! At the time, it was cheaper to buy a new machine than a replacement pan.) Machine 3 was a different model by Oster/Sunbeam. It was a dud, and the company replaced it for free. We've had our fourth for about four years now.
Have you got a favorite bread machine cookbook?