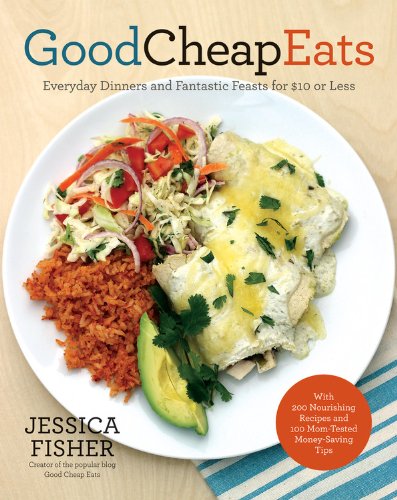 Thank you in advance for all of your help, support, and interest in Good Cheap Eats, my third published cookbook.
How did I get here?
I love it that you're interested in partnering with me to promote this book and help folks find ways to eat well and still stay within their means. Below, I've included some helpful information, links, and other content that will make it easier for you to write about the book, post a review, or simply share news on social media.
I know how quickly one can get swamped with requests. While we have the best of intentions to help promote a friend, sometimes there just aren't enough hours in the day to string together a coherent thought to do it. Hopefully these resources will help you while you help me. (Did I say thanks?)
The Book
Good Cheap Eats (the book) is inspired by Good Cheap Eats (the blog), which I've published for five years to help families and busy parents find better ways to get economical and healthy meal options on the table without sacrificing good taste or good nutrition. The book follows this theme, with over 70 two- and three-course meals (200 recipes) that feed a family of 4 for $10 or less. Along the way, I've included over 100 tips for stretching grocery budgets, making ingredients go farther, and getting the most flavor from budget-friendly ingredients.
Dates
The book publication date is Tuesday, September 9 It would be really great to have blog posts and other social media circulating the web the week before and during publication week, so September 1-12 is our target. It's ideal to spread the word during that time frame, but anytime around publication is always much appreciated. Any press is good press, right?
Posts
Feel free to write just about any topic around Good Cheap Eats. With the book's focus on economical cooking for families, there are a variety of topics in the "budget-friendly eating" vein that could be appropriate. For the sake of simplicity,  consider these three options for posts:
I know there may be another recipe that you'd rather post, and I totally understand that. However, the powers that be won't even let ME post all the recipes I'd like to post. I really appreciate your sticking to the list of approved-for-publication recipes. Also, for each blogger that features a write-up of the book in some way on their blog, the publisher has agreed to sponsor a book giveaway for a free copy of Good Cheap Eats for one of your readers.
Links
Feel free to link to any of the below pages when posting reviews or other mentions of the book. A link to buy from Amazon is always a huge help. Don't forget to include Amazon Affiliate links if you have them.
Social Media
In addition to the tweets and shareable content above, please feel free to share posts and other mentions of the book online. If you do, make sure to tag me on the appropriate channels:
Content
Below is some additional digital content that you can use in a pinch, including:
Short-format video "tips" that reinforce the content of the book.
Hi-resolution book cover
Author headshot
Digital "postcards" complete with budget-friendly cooking tips (great for pinning and tweeting)
Sample tweets to share online
Book Cover: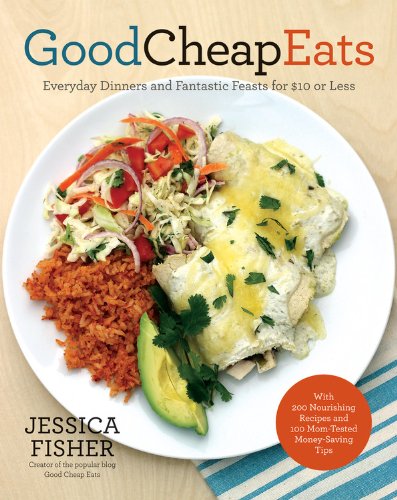 Book Sample:
You can direct your readers to download a sample PDF of the book here.
Author headshot: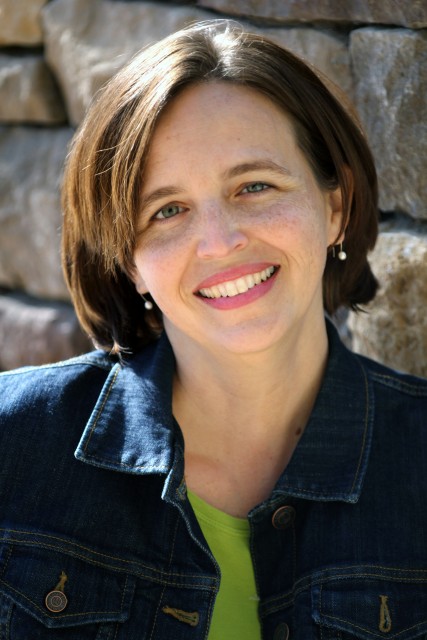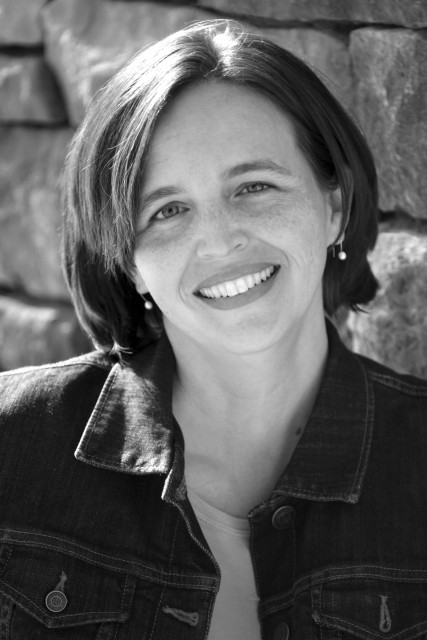 Author Q&A
Grab the text or the word file with more than a dozen questions and answers about the book and the cookbook writing process.
Sample tweets
This is so cool! Just click that tweet button and you can instantly tweet the book out to your twitter followers. Just one click! Yay!
4 meals. $10. No more hungry tummies. Feed a family for less than a movie ticket.
Budget-friendly doesn't mean bland with recipes that turn $10 into fabulous dinners.
"Budget-friendly" "family-friendly" "delicious." However you say it, dinner is served for under $10
Make tonight great, with $10 dinners that will please everyone at the table.
Buy chocolate candy on sale after holidays. Chop and use as substitute for chocolate chips in baking
Day-old bread can be used for croutons, French toast, bread crumbs, panzanella, and bread pudding
Use an almost empty jar of mustard, garlic, jam, or vinegar as a mixing vessel for dressings/marinades
$10 dollars to feed a family of four? You can call it a cheap date, but I call it "super-mom."
Breakfast for dinner? Love it even more with recipes that feed hungry kids for under $10.
Grilled Vinaigrette Chicken, Veggie Kabobs, Orzo w/ Tomatoes and Basil for $10. Music to mom's ears
Digital postcards
If you'd like to share one of the graphics below in your post or on social media, feel free to do so. Just click through twice for a large photo you can save and post to your site.
Videos
forthcoming