Looking to cut your food costs? Consider these "rules" for saving money on food.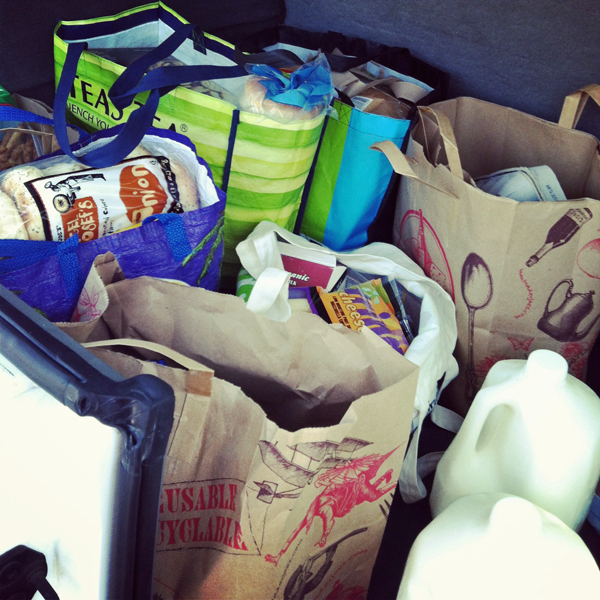 So, you wanna save some money on groceries, do ya? Well, lucky for you, it's really not that difficult. You don't need to clip coupons — though they can help the right situation — and you don't need to worry that you'll be subsisting on boxed mac and cheese or hot dogs.
(Good quality hot dogs are expensive, so just cross them off your list.)
As I was thinking about the steps we've taken over the years to get our grocery budget in check, I realized that it comes down to five simple steps, rules, if you will for good cheap eats.
1. Remember simple meals can be delicious.
Don't be worried about making a six-course feast. Great food can be simple. Even humble beans and rice can be doctored up with homemade salsa and guacamole to present a delicious meal that has folks going back for seconds.
Focus on preparing things well and maybe with a touch of fresh herb garnish and you'll never know it was a budget meal.
2. Cook at home whenever possible.
Homemade is almost always less expensive — and better tasting — than the commercial version of the same thing — whether it's from a restaurant or the grocery store. Packing a lunch — a good, tasty one — is better than anything the sandwich shop can provide.
You'll save money by cooking at home and, most likely, eat healthier, too.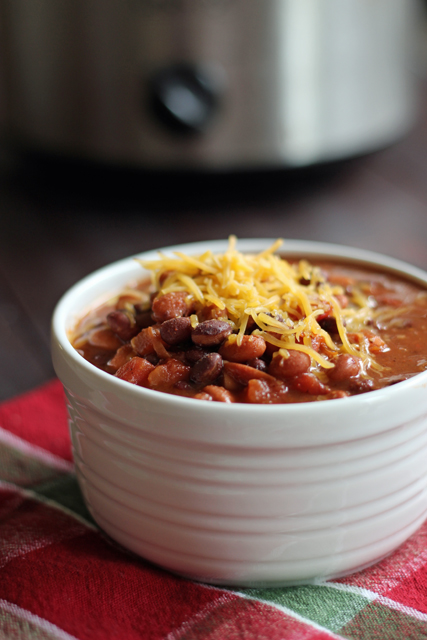 3. Use what you have.
Most of us overbuy or forget to make the recipe that we bought all the ingredients for. In our stressful, hungry, on-the-way-home-at-dinnertime moments, we stop at the store to buy things that we might already have or don't really need. Duplicates collect and we have a pantry of food and seemingly "nothing to eat". Consider a pantry challenge if you've got lots of excess or need to save a chunk of change.
Focus on what you have before you go shopping for more.
4. Make do when you don't have.
One of the hardest things for me to change when we got serious about paying off our debts was not to go to the store for the one thing I needed for dinner. Instead of dashing off for that one thing — and coming home with ten others — I've learned to make do or go without. If we don't have sour cream for enchiladas, so be it. We'll live. Yogurt can sub for buttermilk. Meals can be meatless.
By learning to live without something, we're better stewards of our money yet we still eat well.
5. Find short cuts that help you keep to your goals.
If paper plates help you get a home cooked meal on the table and relieve you of dishes, so be it. If a precut package of meat is a bit more expensive but keeps you out of the restaurant and eating at home, go for it.Each of us has a threshold for recycling and pricier convenience items; go with your gut.
Feel free to take a short cut if it keeps you on the path to savings.
Do you have a guiding principal for saving money on food?