Add all kinds of variety to your baking with this versatile cookie recipes. Add whatever chopped candies you have on hand to make Baby Cakes a sweet treat at your house.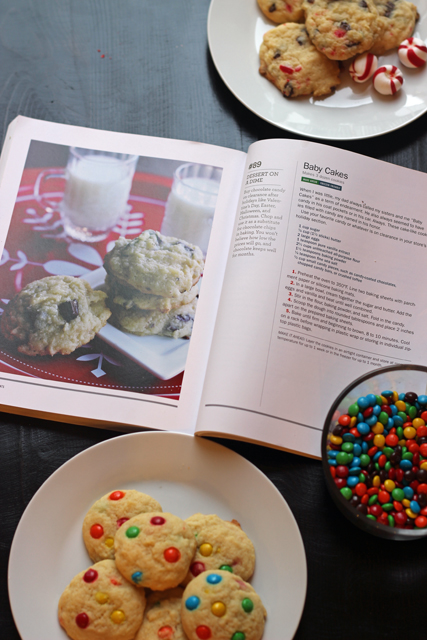 My newest cookbook, Good Cheap Eats: Everyday Dinners and Fantastic Feasts for $10 or Less is dedicated to my parents. Yes, my mom cried when I showed her my one copy of the book. They have been a huge part of my money-saving journey.
Neither of them grew up with much money, but they worked hard and both were the first in their families to go to college. They both ended up with graduate degrees and became teachers. Together they taught us five kids the value of a dollar as well as how to enjoy some good food, even when you're on a budget.
I didn't appreciate some of their lessons at the time. Drinking water only at restaurants, splitting orders, or going without the latest, coolest thing. As a parent, I get it. Oh how I get it!
Just today when I told my five year old that she could not spend $40 on an overpriced pink Lego set, I recognized the irony of it all. My mom was shopping with us at the time. You know how you hear your own words through your parent's ears when they are around? I wondered if she was laughing at me. She didn't show it, though.
Anyway, as tears gathered in my daughter's eyes, I knew that the lesson was a hard one for my little girl, but that it was also a good one. Learning to prioritize our purchases and make them important ones is a valuable habit to have. It took me a long time to learn it.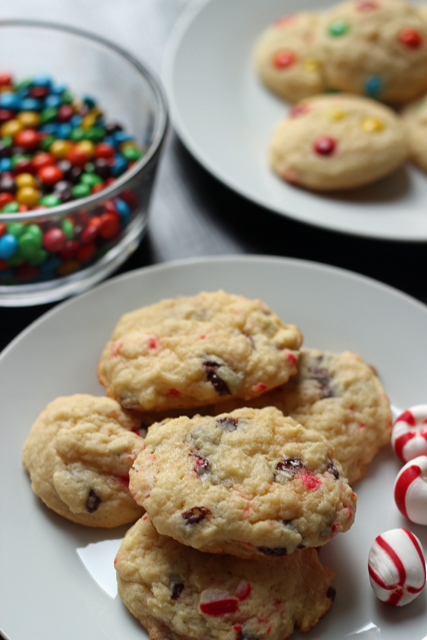 Learning to stretch your purchases is another good one. Like these cookies. Home baking is a fabulous way for you to stretch your grocery dollar and enjoy superior goods.
Yeah, I know that box of cookies from the grocery store sounds good. But, homemade is loads better. Not only can you make them more cheaply at home, but you can also make them with ingredients you feel good about.
That's what Good Cheap Eats (the book as well as the blog) is about: making great tasting, healthier food at home and still staying under budget.
Today's recipe is a sneak peek into the book.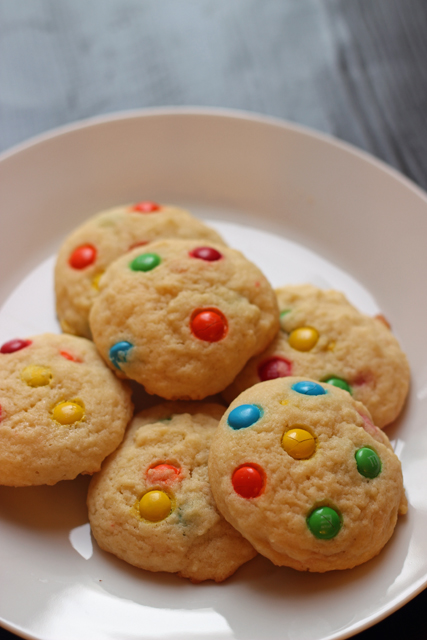 Writing Good Cheap Eats was a veritable walk down memory lane. In between brand new creations and ideas inspired my husband and our kids, I created mash-ups of some of my favorite childhood favorites or remixes of traditional family recipes. The book is sprinkled with recipes inspired from those my parents made when I was a kid. These cookies are one of them.
This is me and my dad in our backyard. Yes, there was sweet corn growing a few feet from the above-ground swimming pool. The pool was old and rickety and didn't last long, so Dad was able to turn the entire backyard into a garden. I don't think I realized — or appreciated it during my teen years — that the garden was his effort to make ends meet and save money on groceries.
When I was little, my dad always called my sisters and me "Baby Cakes" as a term of endearment. The first three kids in the family were my sisters and me, all named with the letter J, after my dad, Jack.
As parents are apt to do in a large family, he and my mom often stumbled over our names until they landed on the right one. Janamie, a combo of many names, is my favorite of all of them. I think naming your kids Jessica, Jamie, Janel, John, and Jace increases your parent stutter.
Just saying.
Pops also always seemed to have candy in his coat pockets or in his car. Always. He has a sweet tooth, major big time. To this day, I doubt he is ever without some kind of sweet treat.
These cake-like cookies filled with candy are named in his honor. The recipe is super versatile, allowing you to use your favorite candy or whatever is on clearance in your store's holiday section. That, by the way, is a great way to save on baking chocolate and candy. Snatch up whatever's left over from the Halloween, Christmas, Valentine's, or Easter for super cheap. Or just use regular old baking chocolate and candies.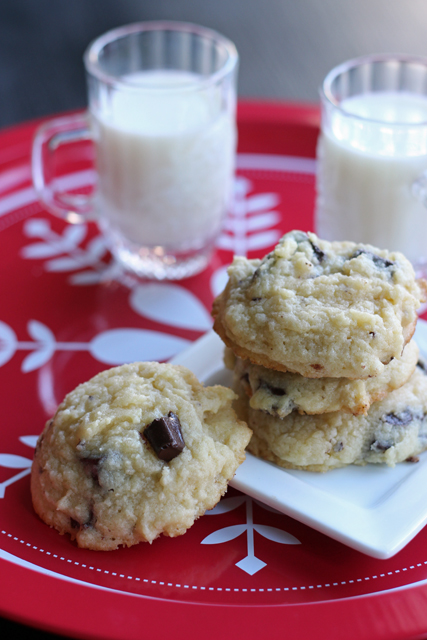 Baby Cakes
Ingredients
1

cup

granulated sugar

3/4

cup

butter

(1 1/2 sticks)

2

egg

1

tsp

vanilla extract

2 1/3

cup

unbleached, all-purpose flour

1 1/2

tsp

baking powder

1/4

tsp

salt

1/2

cup

small candy pieces for baby cakes

, such as candy-coated chocolates, chopped candy bars, or crushed toffee
Instructions
Preheat the oven to 350°F. Line two baking sheets with parch- ment paper or silicone baking mats.

In a large bowl, cream together the sugar and butter. Add the eggs and vanilla and beat until well combined.

Stir in the flour, baking powder, and salt. Fold in the candy.

Scoop the dough into rounded tablespoons and place 2 inches apart on the prepared baking sheets.

Bake until firm and beginning to brown, 8 to 10 minutes. Cool on a rack before wrapping in plastic wrap or storing in individual zip- top plastic bags.
Notes
Make Ahead: Layer the cookies in an airtight container and store at room temperature for up to 1 week or in the freezer for up to 1 month.
Nutrition
Calories:
103
kcal
|
Carbohydrates:
14
g
|
Protein:
1
g
|
Fat:
5
g
|
Saturated Fat:
3
g
|
Cholesterol:
20
mg
|
Sodium:
56
mg
|
Potassium:
30
mg
|
Fiber:
1
g
|
Sugar:
7
g
|
Vitamin A:
138
IU
|
Calcium:
14
mg
|
Iron:
1
mg
There are over 200 recipes packed away in my new book, Good Cheap Eats. You can preorder it now and Amazon (if that's where you buy it) will guarantee you the lowest pre-release price between now and shipping time. I appreciate your support.