Serve Mom her choice of the classic soup, salad, and sandwich combo. These easy Mother's Day Recipes will make your mama happy and be easy on your budget.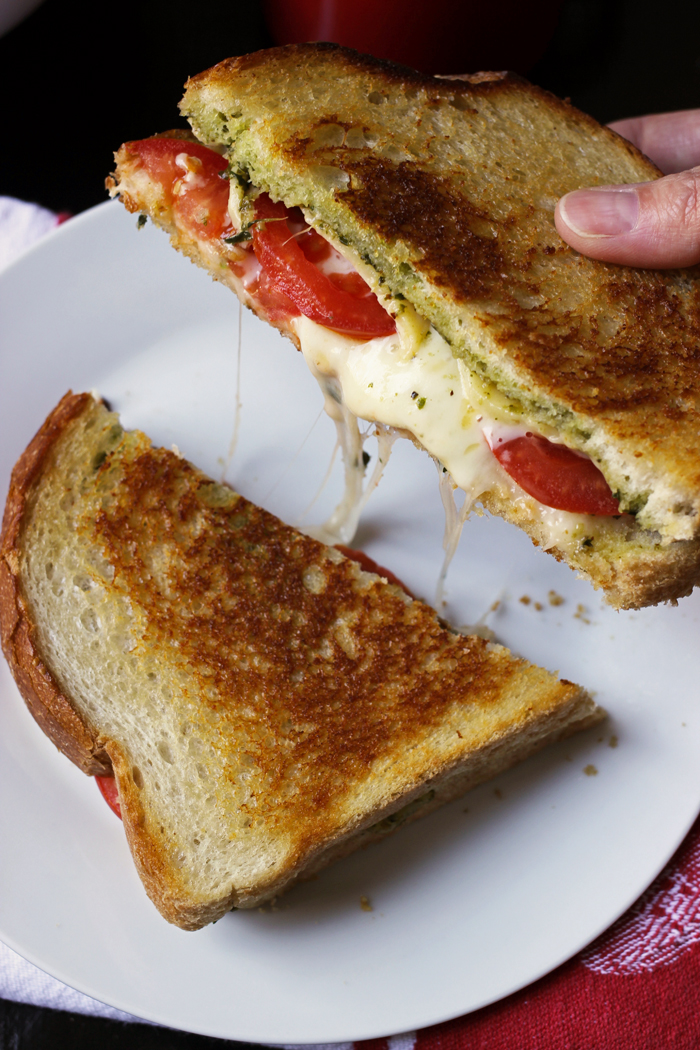 Mother's Day lunch.
Does it bring up visions of being crammed in a cafe foyer with hoards of other people, your legs sticking to the cheap vinyl bench seat, while children — maybe yours, but you're not claiming them — dance about, smacking the balloons tied to the hostess' podium?
Not exactly your ideal Sunday, is it?
You love your mama. You do.
And you want to treat her on Mother's Day, even though every one knows it's a Hallmark holiday.
Still.
Can you handle another afternoon at Chili's, Mimi's, or Applebee's? Ahem.
While these dining establishments may be great for certain crowds and situations, they might not have your favorite foods. Your kids might not be able to handle the atmosphere. Or you just might not be able to foot the bill.
Let's face it, no matter the restaurant, dining out can add up, especially if you're treating. And Mother's Day spending racks up!
Chances are, the mom in your life will enjoy a home cooked meal even more than lunch at a restaurant. Trust me, if she doesn't have to cook or wash dishes, you get major points right there!
Save her from waiting an hour, pretending those kids are not her progeny? Ten point bonus.
Serve up a meal of her favorite soup-salad-combo, and well, you've just hit the Mother's Day Jackpot!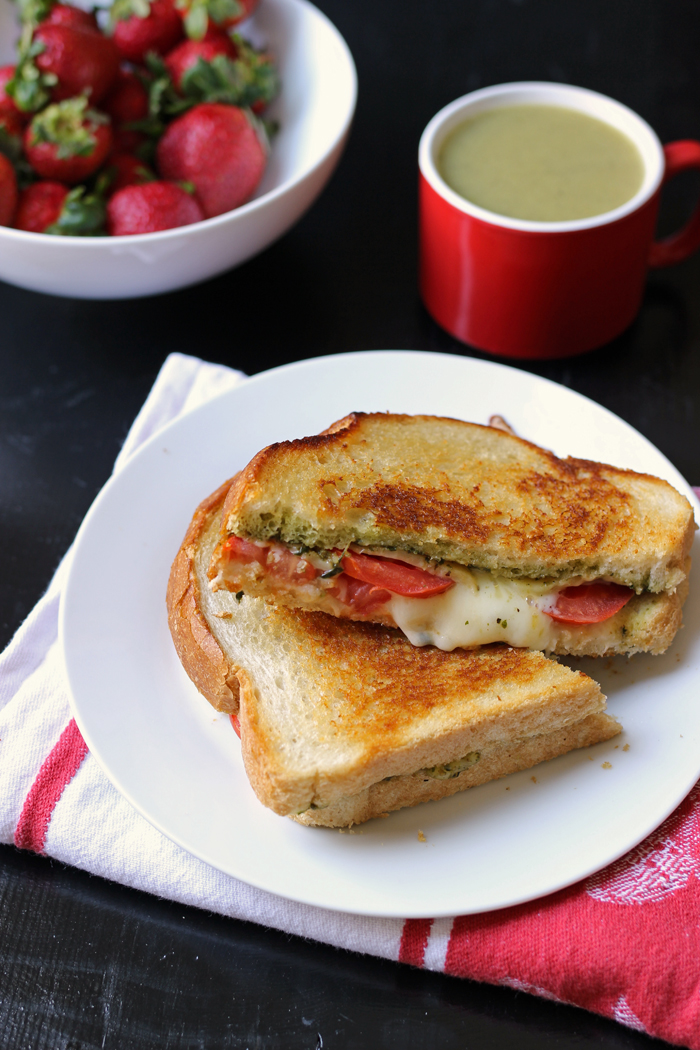 What should I make for Mother's Day?
Good question! Think about what Mom tends to choose when dining out. That's a pretty good clue. She's either choosing her favorite foods or foods that she enjoys that she might not make for herself at home.
The combo of a soup, salad, and sandwich is popular because few women are going to make all three for themselves in one meal. Getting a taste of three favorites at once is a treat.
Lucky for you, this soup, salad, and sandwich combo is pretty easy to make at home. In fact, it makes a perfect Mother's Day luncheon.
Scroll down for some Good Cheap Eats favorite recipes to choose from!
How to plan a menu for Mother's Day
Choose one soup, preferably one that can be kept warm for awhile. You want to be able to make the soup in advance so you're not scrambling come meal time. Choose soups that get better as they sit. This would include pureed soups, those prepped in the Instant Pot or slow cooker, and those that don't include pasta which might get too soft if it simmers too long.
Choose one salad. Salads are great for making ahead, just be sure to store the dressing separate from the salad fixings in the fridge. Dress the salad just before serving or serve the dressing on the side.
Choose one type of sandwich. If you're serving a sandwich bar, then you can open up the filling options, but for sandwiches you're going to prep yourself, stick with one kind of sandwich for simplicity's sake. To prevent soggy sandwiches, you can leave any spreads and wet ingredients, like tomatoes, on the side for folks to add for themselves.
Watch store sales for specials on fresh fruit and flowers. These make nice additions to your table as does a veggie tray. A prepared fruit tray is nice, too.
Include a simple, but special dessert. Dessert is always a nice touch, but it doesn't have to be complicated. It could be something as easy as cupcakes with tags that spell out, "We heart Mom".
You can serve this cafe experience at home quite easily. Prepare a pot of soup, a big salad, and a platter of sandwiches. Offer pitchers of ice water, tea, coffee, and juice. You'll be all set for a fantastic feast!
Check out the recipes below and choose a few to make this Mother's Day. I'd love to see what you prepare! Would you share it on Instagram and tag me @jessicafisher?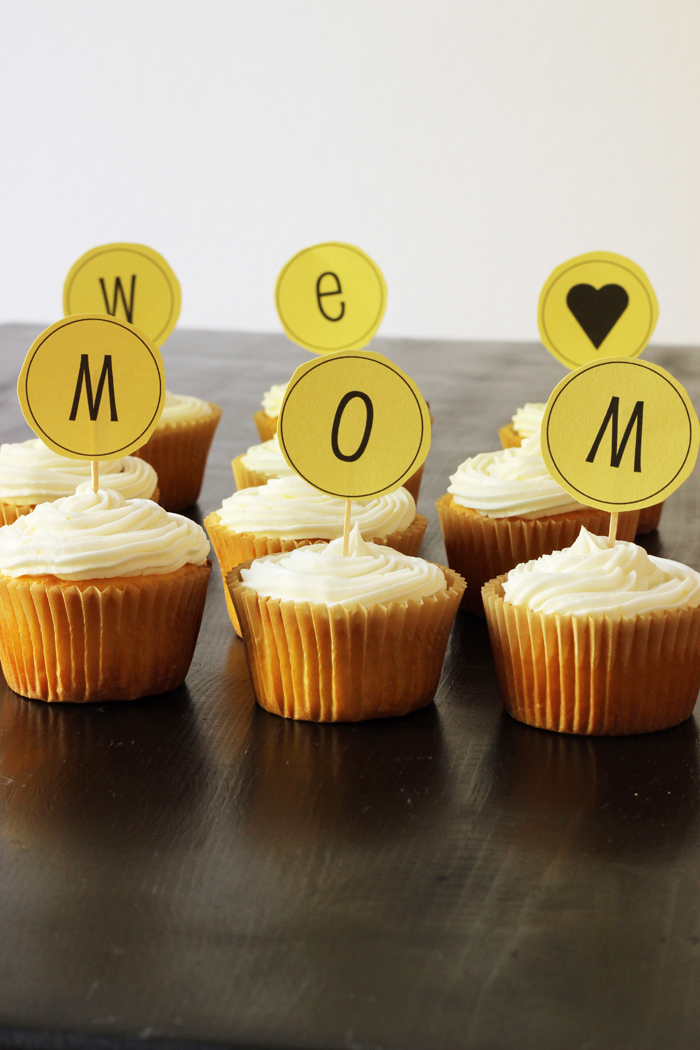 Mother's Day Recipes to Make Your Mama Happy
Serve Mom her choice of the classic soup, salad, and sandwich combo. These easy Mother's Day Recipes will make your mama happy and be easy on your budget.
Need a little more help?
Not sure you can swing that whole Mother's Day luncheon? Don't have time to figure out the logistics? No problem.
The Instant Garden Party provides everything you need: menu, recipes, grocery list, and party checklist. All the planning is done for you! Just shop, cook, and party down.
This party menu is perfect for Mother's Day as well as baby showers and wedding parties.
Grab the instant download here: https://fishmama.com/product/instant-garden-party-kit/