Grab this easy freezer meal plan that will help you get a ton of proteins in the freezer and ready for great meals.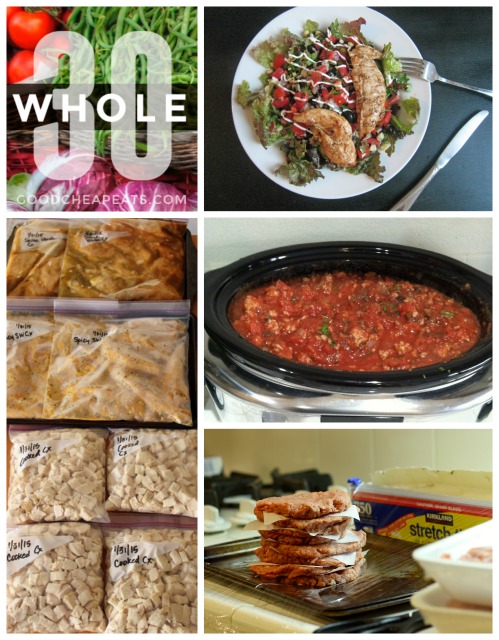 Yesterday was a big day! (And also why this post is later than I'd hoped.) I spent the bulk of it shopping and cooking for the freezer. As you know, it was completely decimated by the Pantry Challenge.
I've been really looking forward to doing a Whole 30, mainly because I've been tired and a bit shaky over the last month or so. I'm hoping that by focusing on nutrient-rich foods, I can trouble shoot my issues. Maybe I'm just not as young as I used to be?
Here's hoping it's just a blood sugar/nutrition thing.
I've been doing a few things to prepare for a Whole 30, including freezer cooking. I'll have more prep work later in the week, but since I'll be out of town tomorrow and have a busy day today, the general prep work will have to wait until Tuesday.
I wanted to share my freezer cooking plan with you in case you're in need of a freezer full of proteins. There's nothing weird about these meals. If you're not doing a Whole 30, they will still be great.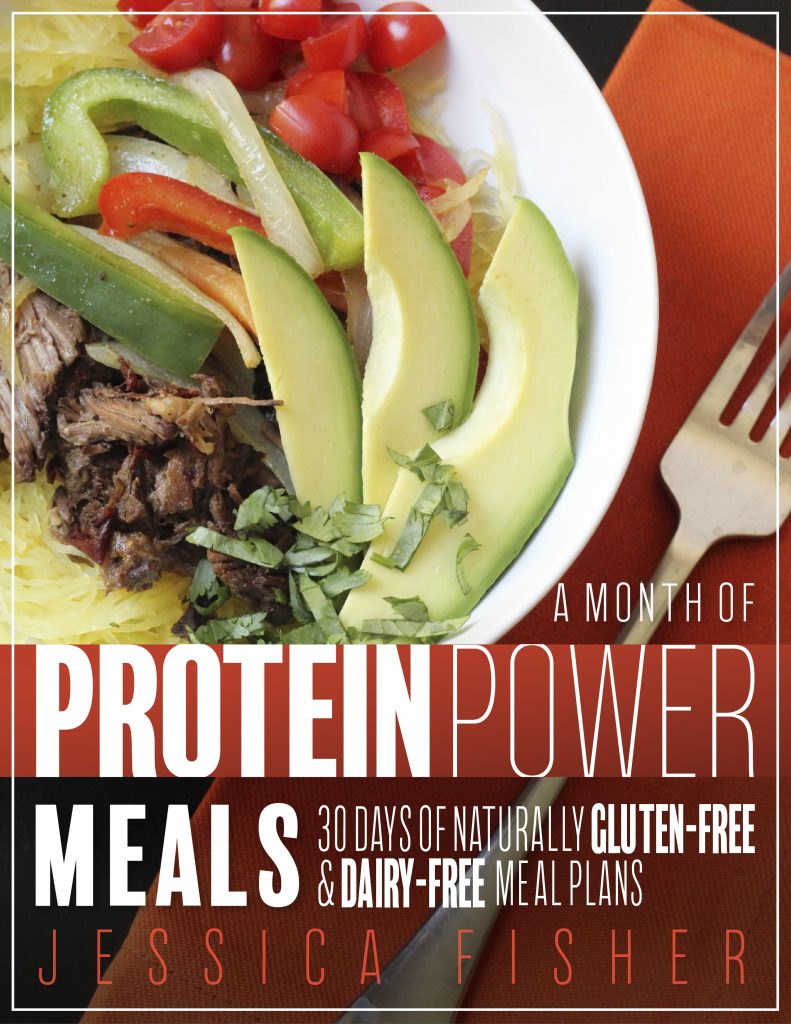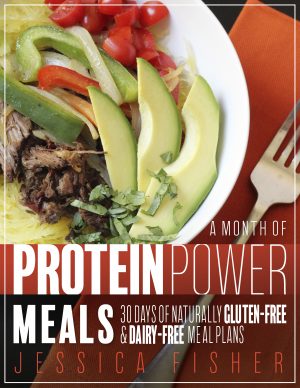 Don't miss this great opportunity!
Get a month's worth of Whole 30 recipes, grocery lists and prep tips in my newest Month of Protein Power Meal Plans.
This meal plan provides you with all the tools you need to enjoy 30 dinners of naturally gluten- and dairy-free deliciousness. No weird ingredients or soaking required.
A Month of Protein Power Meal Plans is only available through the end of January 2017, so don't delay in snatching it up! It will make your life so much easier!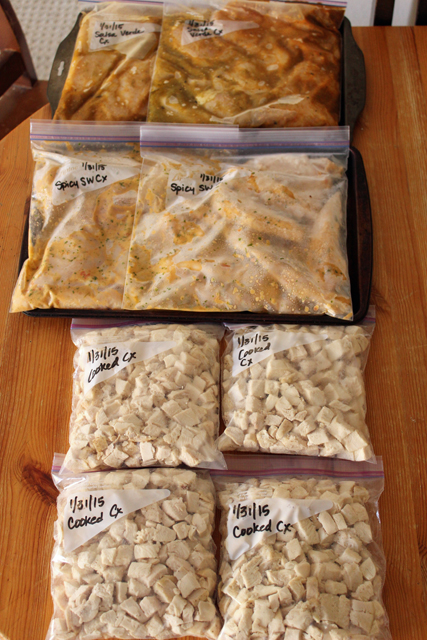 Last time I did this, two years ago, one of the exhausting things was how much time I spent in the kitchen, often making two meals: one for me and one for the fam. I want to do this as little as possible this time around.
When we serve the meat sauce, some of us will have pasta; the rest of us will have spaghetti squash. When we have burgers, some will have a bun, some will have lettuce and vegetables. When we have tacos, some will have burritos, others will have lettuce wraps. Hopefully, it will all work out well and my body will get a jolt of energy.
For the curious, I started a new food journal to document my Whole 30 meals.
A Whole 30 Freezer Meal Plan
Here's what this Freezer Meal Plan will produce:
These are very quick and easy recipes to pull together, culled from all the different recipes I made yesterday. I made other things in addition to what's listed here which is why I spent more time in the kitchen than you will. I estimate you can whip out this list in about two to three hours, possibly less.