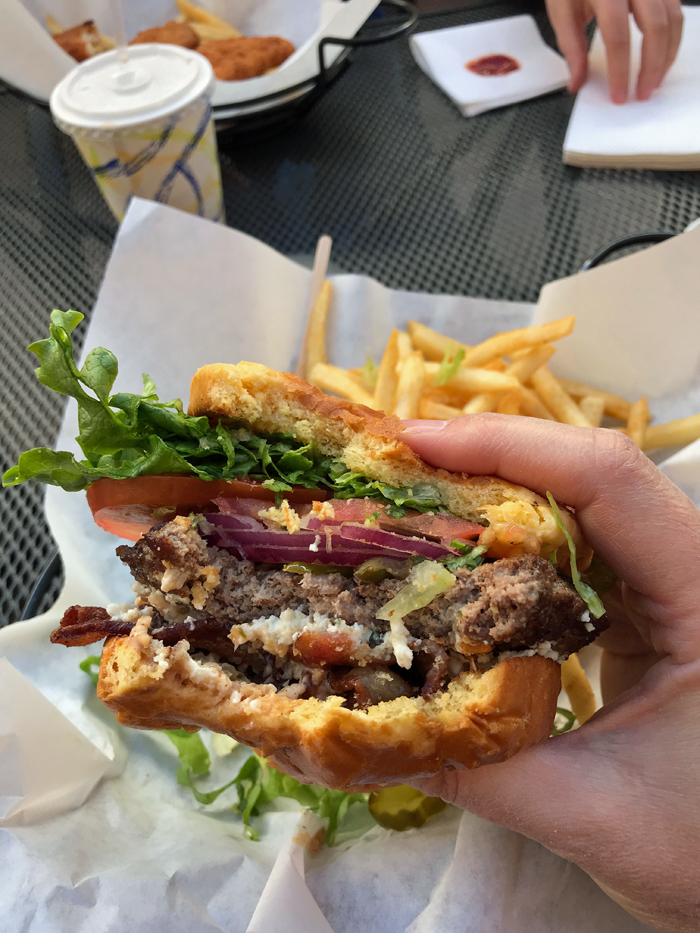 Date nights are those occasions when hubs and I experiment with new restaurants. Since there are just two of us, we can try a new place out, keep the bill at a manageable level — and still enjoy some peaceful alone time.
Over the last year we've tried to bust out of our standard Chipotle/Chick-Fil-A route. We've had some abysmal meals at chain restaurants. I will never go to Claim Jumper again. But, we are slowly gaining a repertoire of privately-owned San Diego restaurants that we would visit again. I still remember the wedge salad and this pizza/salad combo with fondness. Yeah for small businesses!
This week hubs had a hankering for a burger. An individually owned, not-a-big-chain kind of burger. His hunt on the internet produced this: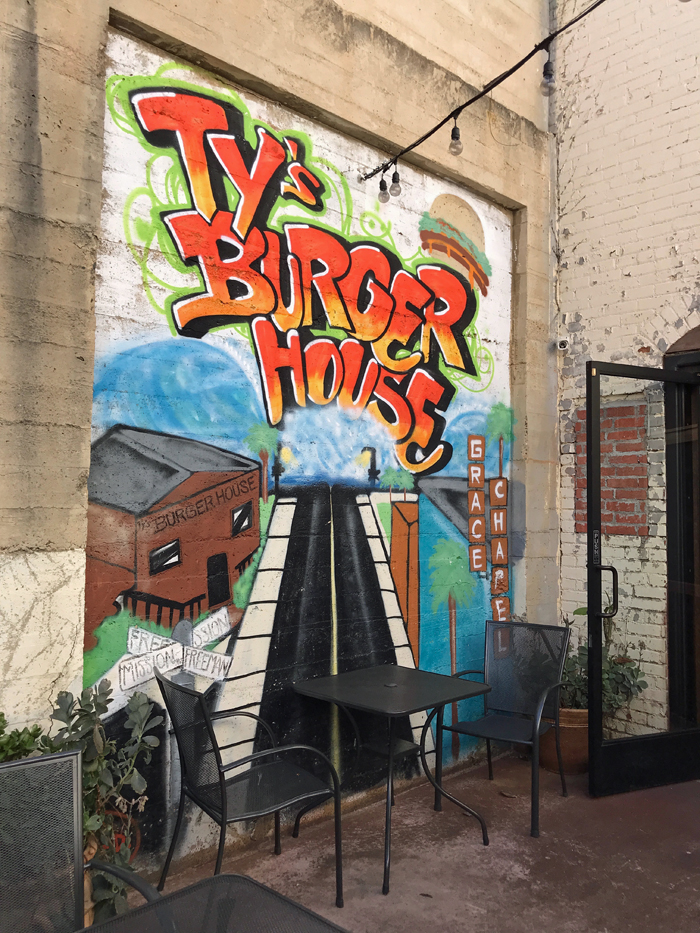 Ty's Burger House is located in the North San Diego county town of Oceanside. On Mission Street, this restaurant is a clean, orderly, and delicious adventure. Some things you should know.
You order at the counter, but they'll bring your food out to you.
The offerings all sound great. I could easily eat my way through the menu.
It's a relatively new establishment. The owner served us at the counter. Hubs asked how business had been. The first year was rough, but things are picking up. Based on the Yelp reviews, it sounds like it.
Burgers are offered in three sizes: 1/4, 1/3, and 1/2 pound sizes.
If you don't want to eat inside or near the busy street, there's a nice outdoor patio in the back.
There are some great specials, Monday through Thursday.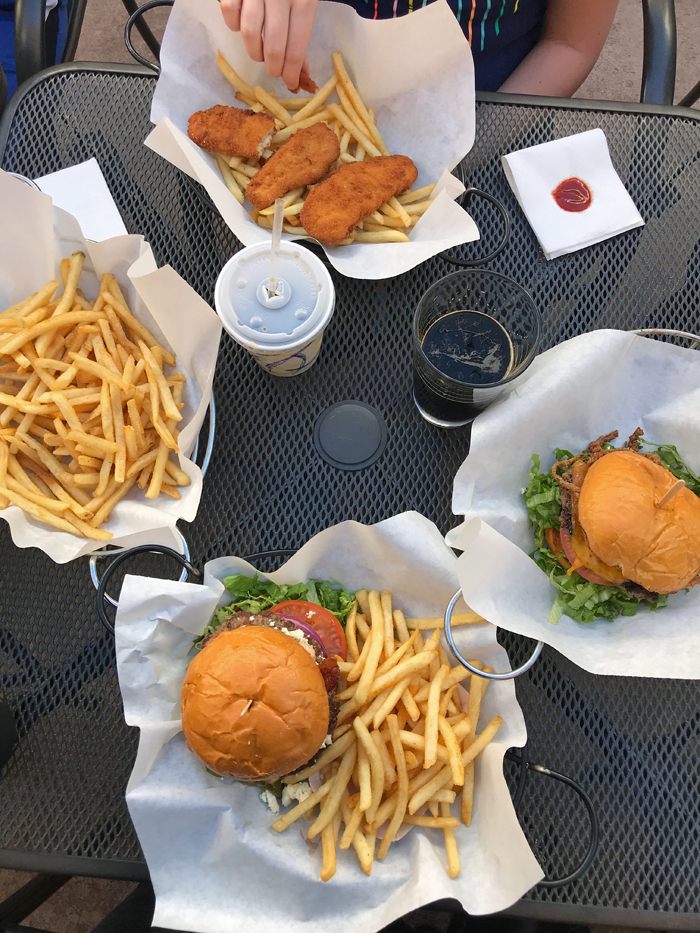 Since I'm watching my calories and portion control, I chose the Value Burger, a standard 1/4 pounder. It's significantly smaller than the 1/3 pounder, but it was enough. However, there are so many "fun" burgers to choose from, next time I will be trying something different. Hubs got the Jalapeno Burger — and it was awesome. I can't wait to grill jalapenos at home for our next cookout.
All told, we spent a little over $12 for two burgers, fries, and a drink. Hubs had lemonade; I had water. It was $2 Tuesday, so our bill was slightly reduced from what it might have been on another day.
Good burgers, friendly service, and a fair price — we'll be going again.