Check out one of four Pizza Port locations for tasty grub and grog.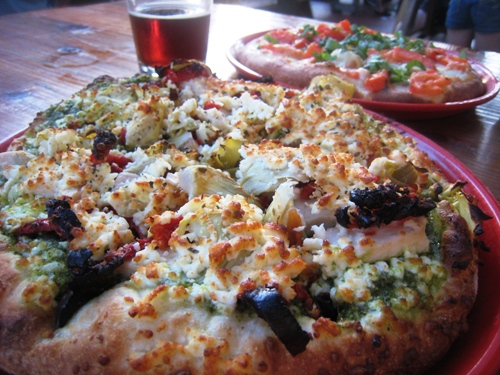 Now that our kids are getting bigger, it's easier for hubby and I to go on regular date nights. It helps that we're out of debt, too.
What's funny is that our typical expenditures don't exceed $20 for a date now that we have the cash to spend. We regularly spent more than $40 when we didn't have the coin! There's a correlation there somewhere.
Date night is the time when we're more apt to experiment with a new restaurant. One, we're not as picky as the kids, so we're more likely to enjoy it. And two, we can spend less on an "experiment" for two people than we can for eight. There's less risk involved all the way around.
During the recent Stanley Cup finals, our TV was on a lot. And we saw our fair share of commercials, not wanting to miss out on the action. One such commercial was for Pizza Port.
No, I won't buy diamonds, beer, or get a credit card based on the merchicals (as my 5yo calls them), but I just might grab a pizza.
And I'm so glad we did!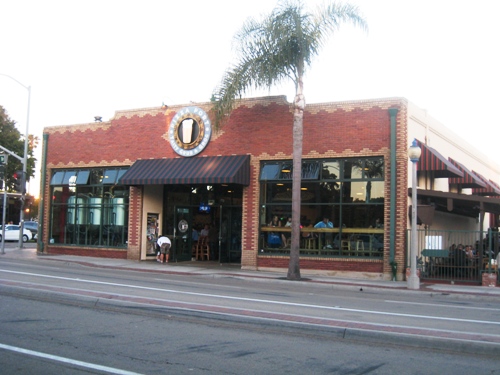 There are four Pizza Port locations in San Diego and Orange counties: Carlsbad, Ocean Beach, Solana Beach, and San Clemente. All feature great pizzas, salads, and munchies, as well as an extensive selection of locally brewed beers.
On the night in question, Pizza Port was hopping. We ordered pizzas and salad at one counter and while hubby grabbed at beer at the other counter, I snagged one of the last places to sit. The Carlsbad location features plentiful indoor and outdoor seating, though most are in the form of picnic style tables. Few tables for two here, so be ready to share with your neighbors.
It was a beautiful night, so we sat outside.
We split a garden salad (crisp romaine garnished with tomatoes, cucumbers, mushrooms, and bell pepper with your choice of dressing). I was stunned at how large it was. For $4.25 we both easily had our fill of salad.
We both ordered individual sized pizzas which allows us to swap pieces and taste more of the options. Hubby ordered the Margherita which is quickly becoming one of his favorites. Pizza Port allows you the option of sauce or olive oil as the base for this cheese, tomato, and basil pizza. Yum!
I ordered the Pizza Carlsbad which features pesto, mesquite grilled chicken, sundried tomatoes, artichoke hearts, & feta. I was stunned at how generous they were with the toppings. This is an amazingly flavorful pizza. You'll definitely want to share it and mix up the flavors in your mouth. A little goes a long way.
Pizza Port was a fabulous treat. We spent less than $20 for our date night and enjoyed great food on a lovely patio taking in the fresh sea air. Located in downtown Carlsbad, the location allows you an easy walk to the beach or around the downtown area.
I definitely want to go back.
What's your favorite option for date night?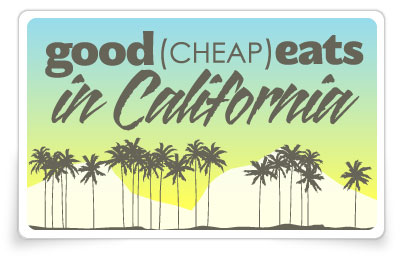 This is part of the Good Cheap Eats in California series, featuring tastier, healthier, and budget-friendly  sources of food in California.
Check out past restaurant reviews: