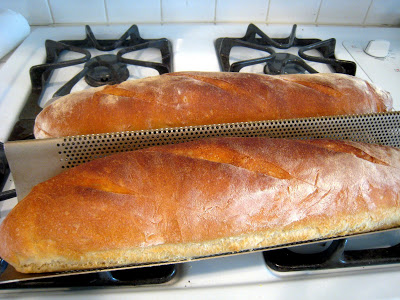 Bread is the stuff of life. Every culture has its favorite bread. And the mothers within every culture have found ways to use it when it starts to dry out. That Maman who invented pain perdu (French toast)? She was a genius!
Unless it has already become a moldy science project, dry or day-old bread can be used in a number of dishes with great success. (Ditch the stuff with fuzz or colored spots.)
Consider this the next time you see a clearance rack of bread. Usually stores pull baked goods from the main shelves when there are still a few days left before the "sell by" date. This is a great way to snatch up some very good deals. I've found artisan bread as inexpensive as $0.50/loaf!
Don't be scared to buy day old bread. Instead stash it in the freezer until you have time to use it in ways that make its drier texture work for you.
1. French toast – My kids love this recipe that I found in a vintage cookbook. So easy and easily frozen for quick breakfasts. I just can't make it fast enough.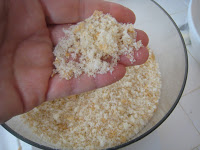 2. Bread Crumbs – I haven't bought bread crumbs in over 10 years. It's so easy! Just tear up dry bread and put it in your blender or food processor. Pulse until you have your desired consistency.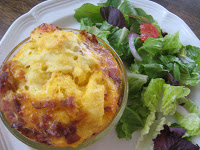 3. Egg Bake – This is one of my "chicks only" recipes. My guys like simple ham and eggs. But, this is a fun treat for me. It also freezes really well, so I can make several small ones and enjoy them as FishMama breakfasts and brunches.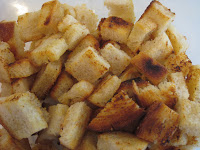 4. Croutons – My family loves to snack on croutons just plain. I prefer them on salad. But, either way, they're a great way to use dried bread.
What do you do with stale bread? I'd love to get some new ideas to add to my bag of tricks.
For more money-saving ideas, visit Frugal Friday.