Save money and eat better with these quick and easy freezer meals.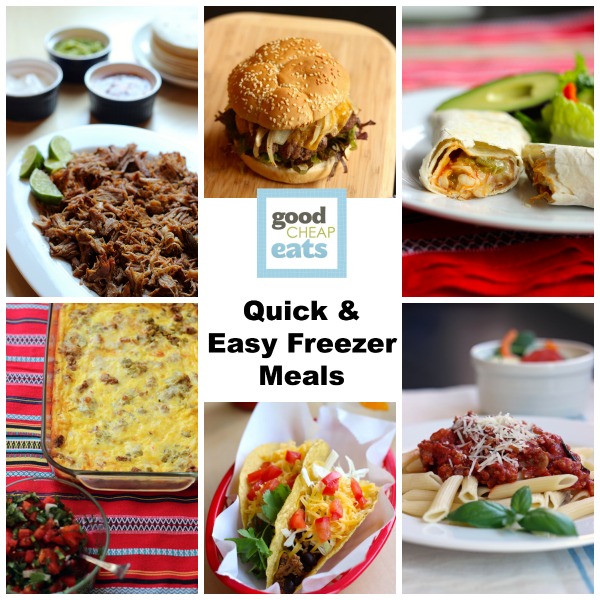 You've probably heard that making a bulk batch of something is a surefire way to save money and eat better. It's totally true. Freezer cooking has helped us bridge the gap between a small budget and great food for years.
If you're not already on the freezer cooking band wagon, I'm guessing your hesitation may be that whole intimidation factor:
It's too daunting.
It's too complicated.
I don't know where to start.
Sound familiar? Freezer cooking doesn't have to be intimidating or complicated. I confess that years ago, I made it a lot harder than it had to be. I was so desperate to fill my freezer in a short amount of time, that I heaped huge to do lists onto my kitchen counter and probably scared the living daylights out of some of my readers.
These days freezer cooking is pretty simple around here. It involves assistance from the troops and some simpler approaches to meal planning.
Don't fear the freezer cooking. You can totally do this, especially when you try out these five quick and easy meals to freeze: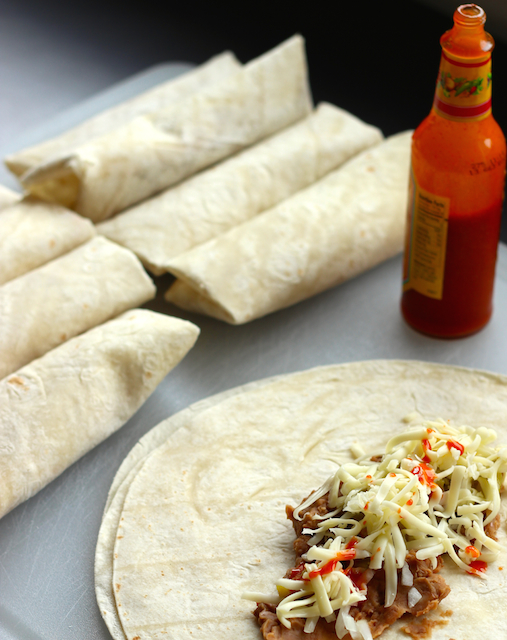 Burritos
Burritos are some of my favorite things to freeze. They are easy, tasty, and portable, which makes them perfect for a quick lunch, snack, or supper. I often buy several bags of tortillas — they are $2/dozen at Trader Joe's — and make up several dozen burritos at one time. To maximize your savings, use home cooked beans, but if you're pinched for time, don't hesitate to grab a few cans. It's better than drive through, no matter what you do.
Our favorite burrito combinations: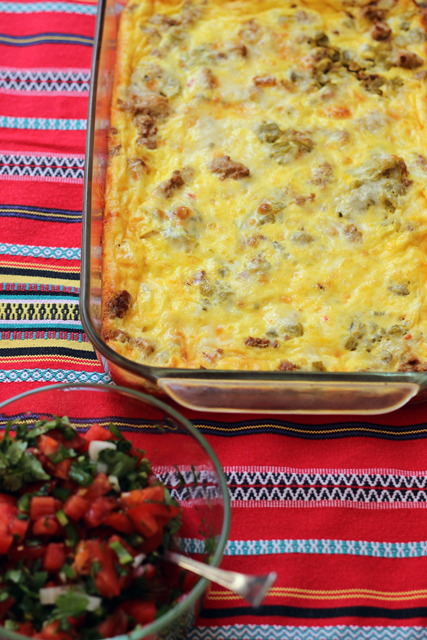 Casseroles
I think casseroles are awesome. They are one-dish wonders that can be assembled in just minutes. I like to use Pyrex pans with glass lids for my freezer casseroles. They are reusable and BPA-free and won't give me Alzheimers. Making several casseroles saves time because you can make them assembly-line style.
I'm not talking Mystery Meat Casseroles. Think outside the box: egg and French Toast casseroles make delicious, crowd-pleasing suppers as do enchiladas, lasagna, and noodle bakes.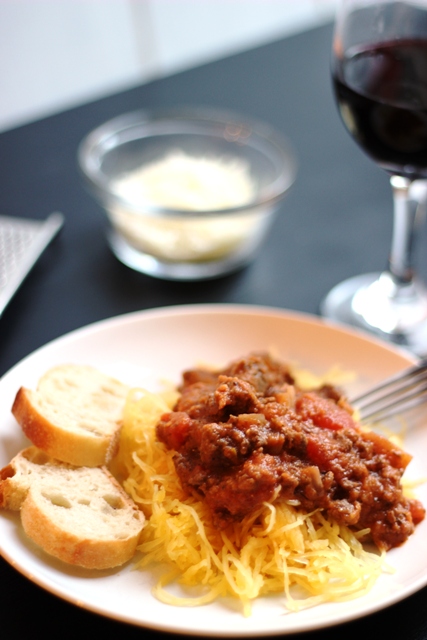 Pasta Sauce
As newlyweds we relied on jarred pasta sauce. I knew no different. I think we probably paid about $3 a jar, too! Once we moved to one income, I started making sauce on my own. I've never looked back. I think I've bought three jars of sauce in the last 17 years — and they were free with coupons!
Make bulk batches of pasta sauce and freeze them in 2-cup portions. Except for some chopping, you can typically toss all the ingredients in your slow cooker and come back later to package it up. Making pasta sauce is practically a hands-free endeavor. Our freezer would be naked without homemade sauce.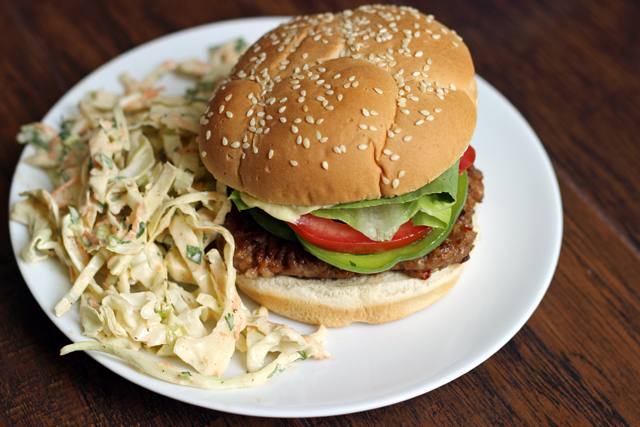 Burgers
Whether you buy ground turkey, ground beef, or Italian sausage for your burgers, buy a lot at once, and form the patties as soon as you get home. You'll be thrilled to pull a package of custom patties from the freezer for your next cookout. I really don't think it could get easier than making burger patties to freeze.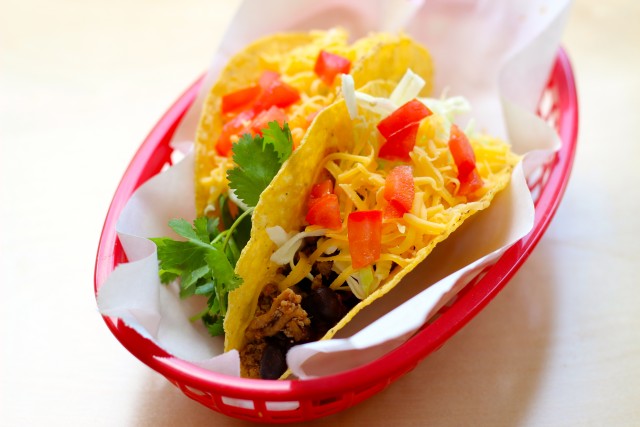 Taco Filling
Tacos have a regular gig at our house. We have some kind of Mexibar at least once a week. It's so nice to pull a container of cooked meat from the freezer. It makes one less thing to do. The rest — toppings and tortillas — come together pretty quickly, making for a meal that everyone loves.
Don't be afraid of freezer cooking. It can be your best friend, if you let it. I promise.
What's YOUR favorite thing to freeze?
Or, what do you wish you could freeze that you don't already?