When you love your cook space, you love cooking just a little bit more. And a love of cooking will make you do it more often, which means you save money because you don't get greasy take-out. Boom!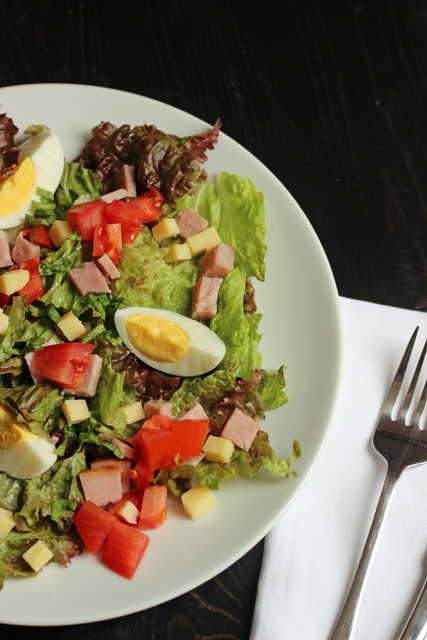 Having an organized kitchen can help you in a number of ways. Not only do you know where things are but you save money.
How does organizing save money? When you know what you have and where it is, you waste less, don't overbuy, and eat at home more often. These are all things that help you spend less and yet still eat well.
Earlier this week, I shared five tips for taking care of your kitchen. Here are five more that will help you fall in love with your kitchen all over again.
1. Plan meals based on what you have.
In the old days, I planned meals just because I wanted to eat them. What I should have done was plan meals based on what we had. I would have reduced waste and kept my kitchen a lot tidier. If you keep your cupboard and fridge contents under control, there will be less visual clutter, and it will be more fun to cook!
True confessions: A Pantry Challenge is really just one big dejunking session.
2. Clean out the fridge weekly.
I performed Life-Changing Magic on the fridge last week. I went through the myriad of condiments in the door and chucked whatever was out of date or "didn't spark joy". Ha!
Cooking is so much more enjoyable now! I didn't realize the guilt I was feeling over all those unwanted or old items. The burden has been lifted!
Clean your fridge, and you, too, can enjoy the freedom.
3. Have a routine for KP.
Whether you're orchestrating the maneuvers of a troop of kids or just handling Kitchen Patrol on your own, it's good to have a routine. For us, it's clear the table, clear the counters, load the dishes, wash the pots and knives, clean the sink, wipe the island counter, and sweep the floor.
If you have a set routine for clean up, your workflow will move more quickly instead of your standing there wondering what to do next. A clean kitchen is much prettier and more relaxing than that messy one.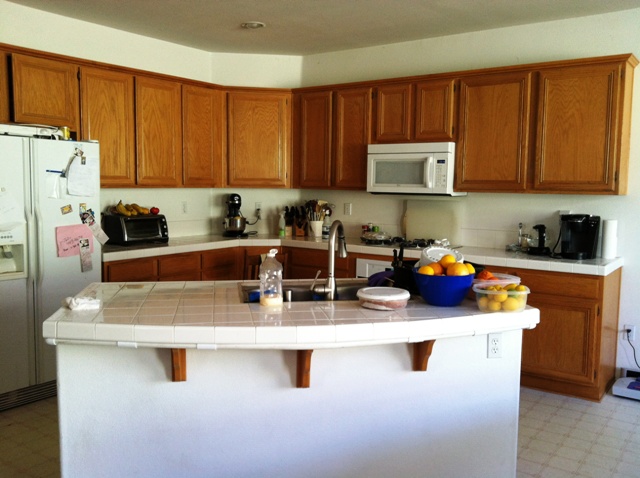 4. Find cleaning products you love.
Cleaning up is an integral part of life in the kitchen. A clean kitchen makes cooking a wonderful task. A dirty, cluttered kitchen makes meal prep stressful.
Find cleaning products that you love. (Here are my faves.)
5. Do a deep clean regularly.
Spring cleaning has great value. Your home gets a little makeover; you learn what not to do to make things dirty.
Doing a deep clean in your kitchen can work wonders.
Scrub the drip pans.
Put the stained burners in a bag with some ammonia and seal it overnight. You will be shocked and amazed that all the burnt on food just comes right off.
Wipe down and oil the cabinets.
Vacuum under the fridge.
Wash all the fridge components.
Clean out from under the sink.
The deep clean doesn't last forever, but it sure is nice right after. Periodic maintenance makes the regular daily jobs a little easier to do.
These things aren't complicated but they pack a big punch. You'll eat well and enjoy your kitchen tasks so much more.
What helps YOU love your kitchen more?