Enjoy your summer daze a little more by making meal times quick and easy.
The following content is sponsored by Good Food Made Simple: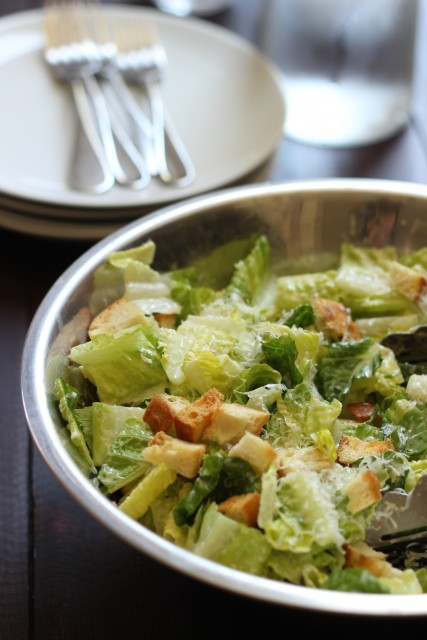 I don't know about you, but my summer days are just packed. If it's not the summer school I assigned myself my kids or the weekly outings or this whole writing gig thing, it's the desire to curl up with a good book. I just finished The Monuments Men; it was fabulous, by the way.
And then there's that whole exercise yoga craze I've got myself into.
Needless to say, I'm pressed for time.
On the flip side, I also feel a bit pressed for cash. Our rental property has been bleeding us dry since the last tenant trashed the place and left in December. Six months of repairs later, I am not a happy camper. Time to curb the budget wherever possible.
That means eating at home, eating healthy — remember that whole improve-your-diet-be-healthy thing, and prepping food in a timely manner. No longer do I have hours and hours to while away in the kitchen. We need dinner on the table quickly.
Instead of four-course meals, I'm thinking through ways that I can make dinners delicious as well as easy on our family schedule.
Here are five of my favorites: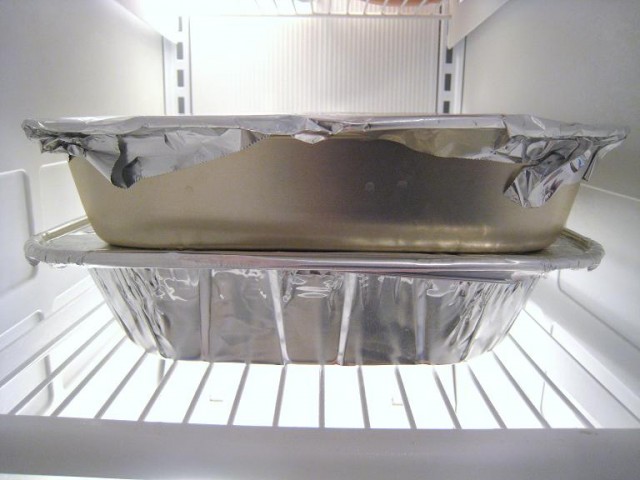 1. Do some bulk cooking.
You know me, the freezer cooking lady. I love to spend an hour or two filling the freezer with meals or meal components. In the old days, I'd spend a whole day. But, I just don't have that flexibility in my schedule. Instead I lean on power-cooking sessions where I might make a bunch of hamburger patties, marinated chicken, or homemade baking mixes.
By making multiple batches to use through the months ahead I save time, money, and a few brain cells. Pulling a pan of enchiladas from the freezer makes dinner come together in a snap!
2. Get your grill on.
Grilling, or cooking out as they say in some parts of the world, is a great way to get supper on the table in a flash. Think about it: few dishes to wash, no hot kitchen to contend with, and grilling meats typically takes little time.
You can grill a pan full of shrimp in minutes, with chicken tenders taking about ten to fifteen. Brush either with olive oil and sprinkle generously with FishMama Spice and you're ready to go!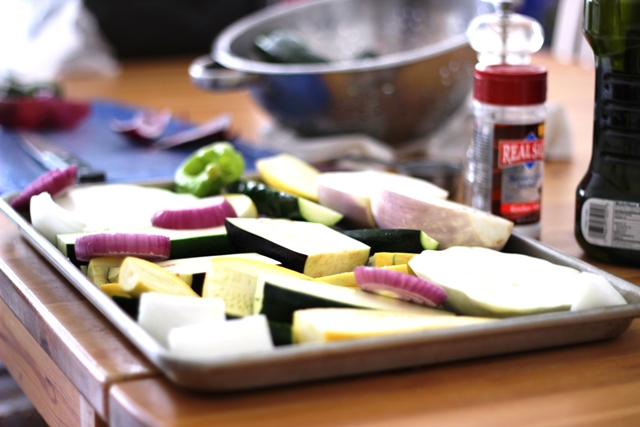 3. Create a weekly prep routine.
The weeks when I take time to prep a bunch of vegetables, dips, and sauces in advance are the weeks when dinner seems to magically prepare itself. If you've got the lettuce washed and chopped, veggies sliced, and dressings made, it takes only minutes to toss a salad together. Bonus points because homemade is healthier than a bagged mix and a bottled dressing.
Spend a few minutes slicing and shredding cheese, browning meats, mixing dressings, and prepping the veg. Check this Meal Prep Printable for more help in stocking your fridge for a week of successful meals.
4. Plan some no-cook/low-cook meals.
Who wants to cook when there are great books to read, good movies to watch, or a beautiful beach to stroll along?! Dinner, contrary to popular belief, does not always have to be hot! Think of easy meals that you can pull together without lighting a match: salads, sandwiches, wraps, snacky dinners, these all work without much kitchen labor.

5. Choose convenience carefully.
Obviously, the easiest way to eat quickly and easily is to let someone else do the cooking. Fast food and restaurant fare are fun little splurges during the summer months. Just choose wisely. Not all chains use quality ingredients or offer good value.
As you shop the store, consider which convenience items will bring you a big bang for your buck in terms of ingredients as well as flavor. The frozen food aisle is not all mediocre TV dinners and dubious ingredients.
In fact, we recently got the chance to try a variety of breakfast items from Good Food Made Simple. What a pleasant surprise!
Here's a little bit about the company's products:

Good Food Made Simple products are made with all-natural ingredients packed into quick, convenient and delicious meals, ready for your table in minutes.

Over the years, consumers have reached for packaged foods because of convenience – without recognizing the health implications associated with some of the ingredients. Good Food Made Simple offers the same level of convenience without the unhealthy ingredient list.

Good Food Made Simple products include several varieties of frozen oatmeal, egg patties, breakfast burritos, breakfast bowls, mac 'n cheese and entrée burritos.

Consumers can rely on Good Food Made Simple as the trusted brand for delicious products made with only clean ingredients

For more information, visit Good Food Made Simple on the web, on Facebook and on Twitter.
The kids and I found these entrees to be super tasty and I loved that their ingredients list were pretty clean. While I make so much homemade, I'm happy to take whatever shortcuts I can.
Go for quick prep.
A quick prep meal really isn't that far out of your reach. Something you cook at home quickly is far better than a drive under the arches. Plus, it will be tastier, and healthier, too.
What's one of YOUR favorite quick-fix meals?
Disclosure: I've been compensated for my time spent writing. All opinions are my own.