Buy in-season produce to enjoy better tastes and lower prices all season long.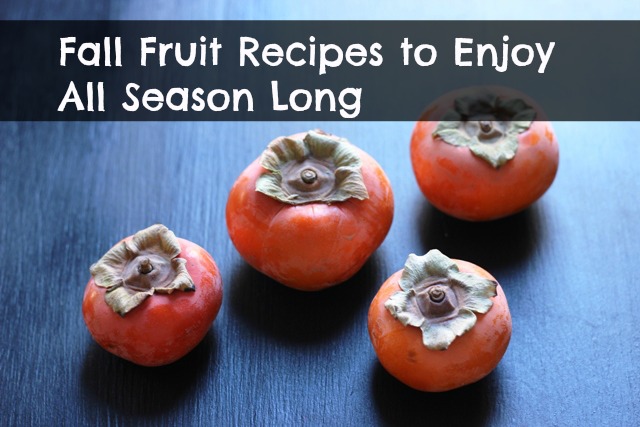 Fall is probably my favorite time of year. It's cool enough to wear pretty sweaters and jeans, but still warm enough not to chill the bones. Plus, the fall produce season is amazing!
I definitely prefer fall food. Apples, pumpkins, pomegranates, pears, and a wealth of cool weather greens just make my taste buds sing.
Forget strawberries and tomatoes! Now's the time to buy in-season fall produce and save at the check out. Be on the look out for great sales on these fruits so that you can stock up and enjoy some delicious baked goods for the next few months.
Here are five of my favorites: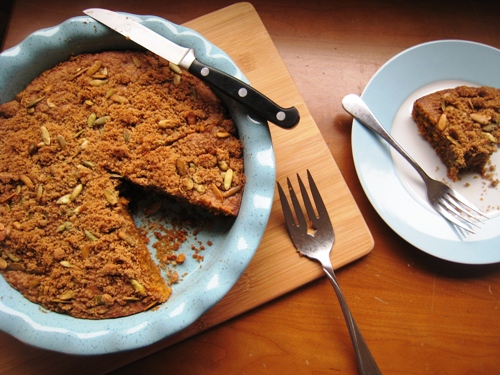 Kind of a combination of coffeecake and pumpkin pie, this Pumpkin Coffeecake with Pepitas is rich and moist and very flavorful. The pepitas (pumpkin seeds) and sugar crumb top add a nice crunch totally in keeping with the theme of the cake.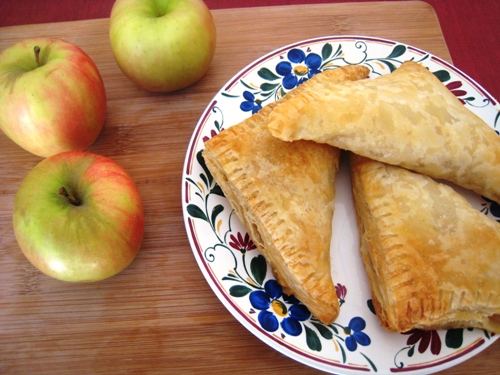 If you see good deals on puff pastry, grab several boxes so you can quickly and easily make these Easy Apple Turnovers. They are super delicious. Stash your freezer with homemade applesauce and a few boxes of puff pastry, and you'll be set for several months.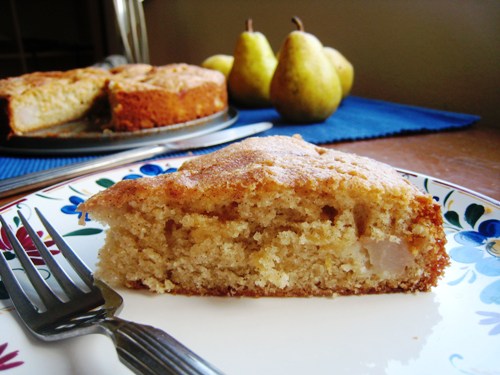 The last few seasons I've not found great sales on organic apples. Bummer. But since pears are not one of the Dirty Dozen, I have no qualms on snatching them up. This Spiced Pear Cake is a great way to use them up.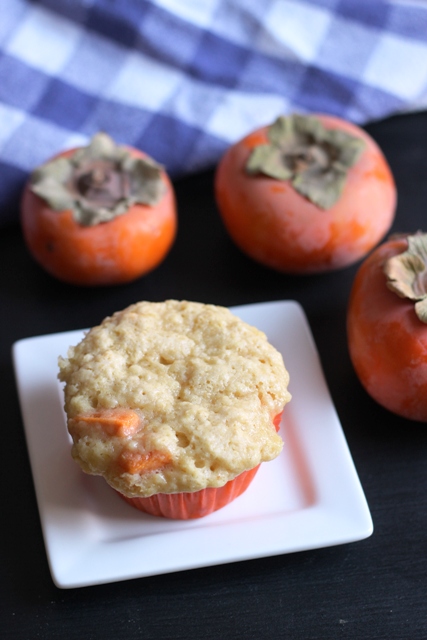 If you know anyone with a persimmon tree, you will be rich in these strange, orange globes. They are a really weird fruit that seems to be as prolific as zucchini. Bake up these Persimmon Muffins to use up the glut of persimmons.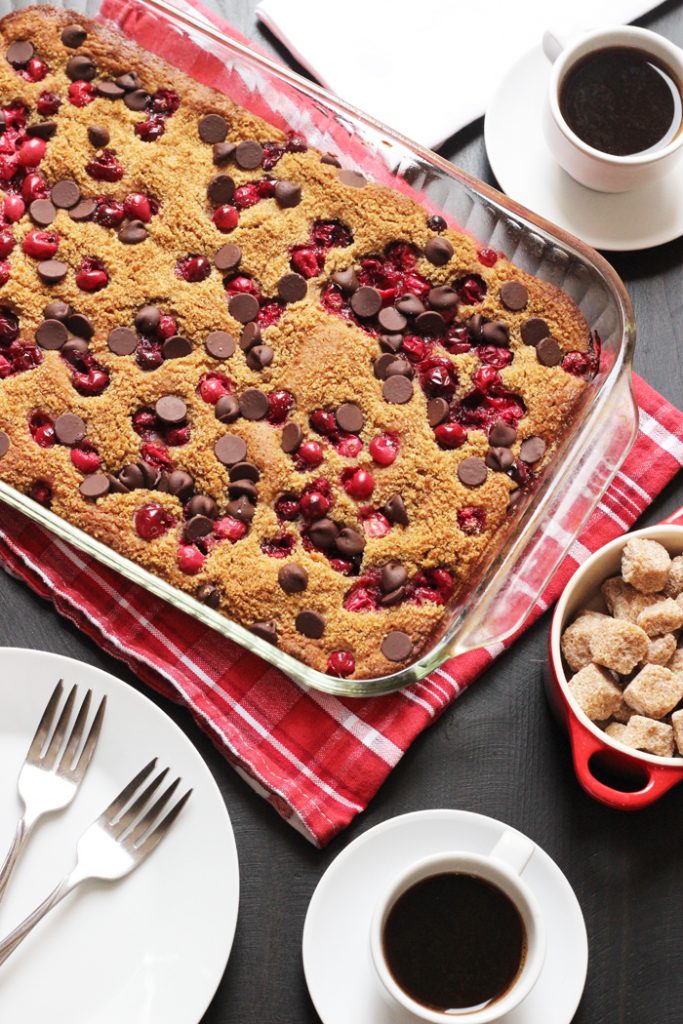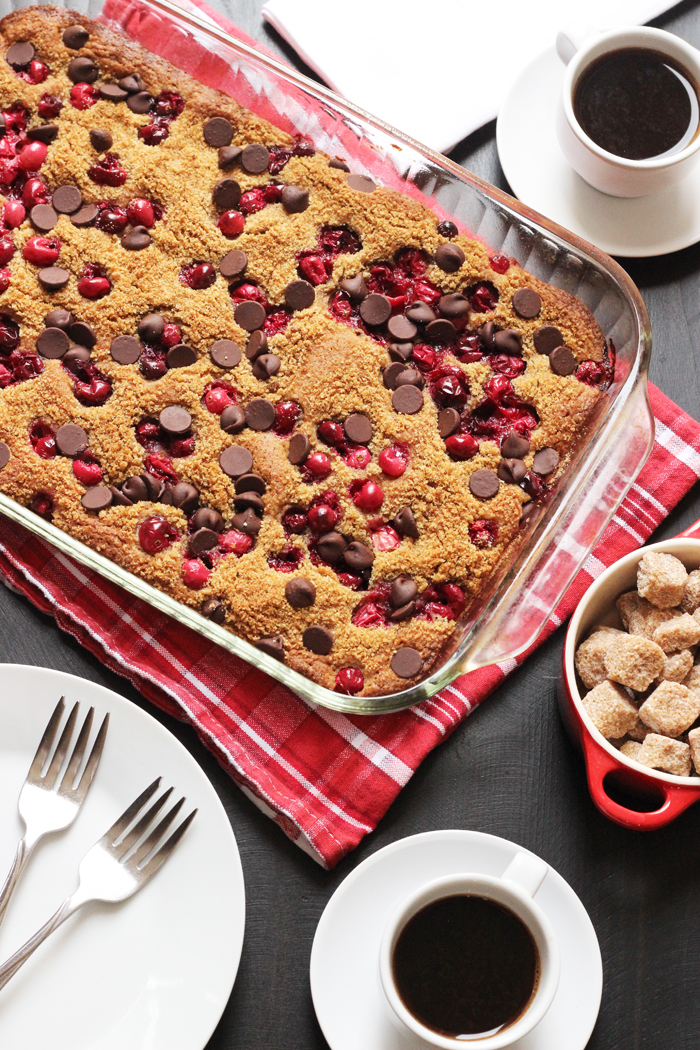 I am always thrilled when I see the stores stock up on fresh cranberries. Invariably, they mark them down, sometimes even before Thanksgiving, to less than a dollar a bag. I buy as many as I can store in the freezer and make this Cranberry Chocolate Snack Cake.
These are five easy to make seasonal recipes that will please all the people at your table. You'll save money by focusing on in-season produce. If these five don't satisfy you all season, check out these  78 Ways to Enjoy Fall Produce.
What's YOUR favorite fall fruit?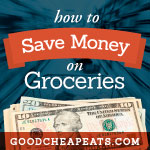 Save Money on Groceries
This is part of the How to Save Money on Groceries series. Scroll through the archives to get tips and tricks for reducing your grocery total at the checkout stand.