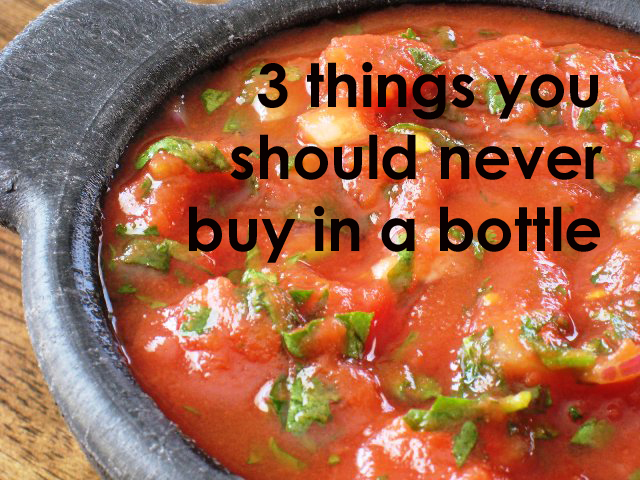 Canned and bottled foods have been a boon to home cooks all over time and space. The ability to buy shelf-stable, prepared food is a luxury that our ancestors probably never even dreamed of.
But, unfortunately, the quality and taste of many of these items pales in comparison to the real deal. Often, the cost of convenience isn't always there. That's why it behooves you to make your own, especially these three things.
Don't ever buy these in a bottle when you can make them yourself.
1. Salsa
I started making salsa about 17 years ago. Back then I bought a $3 container of Santa Barbara salsa each week. Once I got the hang of it, I realized that I could make twice as much salsa for less than a dollar. Total money saver, not to mention better tasting and healthier.
Check out these great salsa recipes so that you can make your own.

2. Pasta Sauce
The same goes for spaghetti sauce. When we were newlyweds we bought Classico pasta sauce in jars. Often we wouldn't use the full jar before it started to grow fuzz and so we wasted quite a bit of it. Around the same time as the salsa discovery, I learned that I could make homemade pasta sauce for a few pennies on the dollar.
Here are some of our favorites: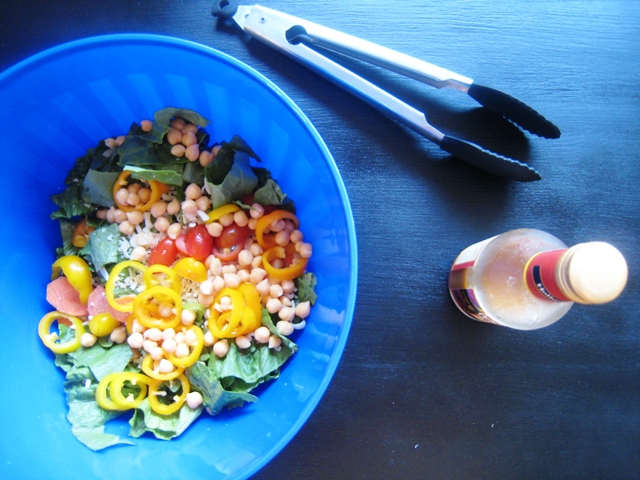 3. Salad Dressings
Salad dressings are so remarkably easy, it's ridiculous to buy them in a bottle. The bottled variety contains a lot of dubious ingredients and an inordinate amount of sugar — often in the form of corn syrup — and salt.
Vinaigrette-style salad dressing is just vinegar and spices mixed with some olive oil. Voila! Here are some faves:
What do YOU shun in bottled form?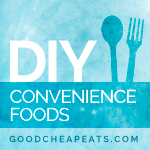 This is part of the DIY Convenience Foods series.
Don't want to miss a post in this series? Subscribe to 31 Days of DIY Convenience food here. Get updates via email here.