Ready to makeover your grocery budget in the new year? Take the 2021 Grocery Savings Challenges and start saving more.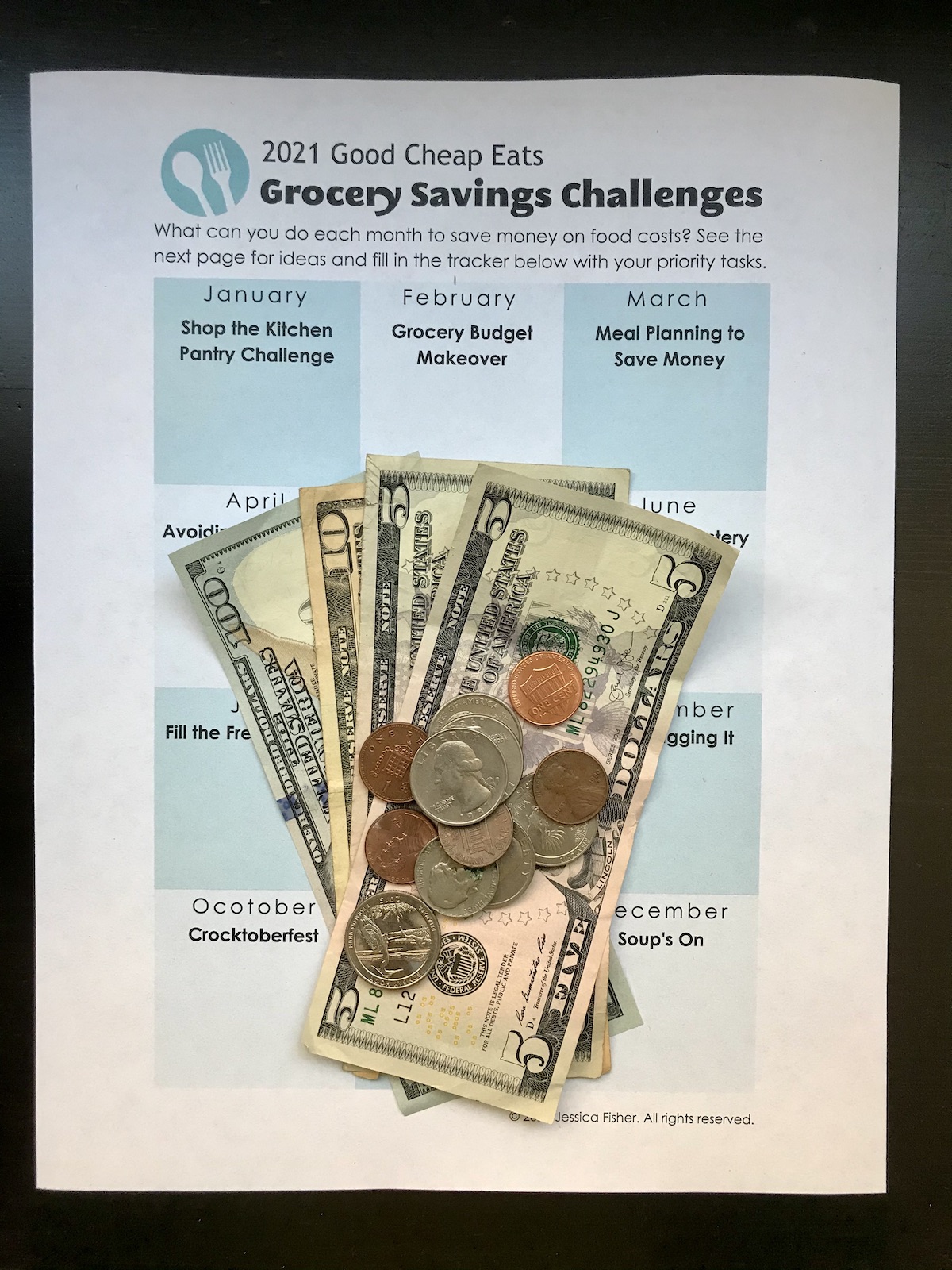 With the new year inevitably comes new resolve. Lose weight, read more, hydrate, save money, live better. The change of the year brings with it a desire to do better, to take charge, to leave the past behind. Even for a little while.
After the dumpster fire of 2020, it's hard to imagine that we will ever have control of our lives again, but that's a lie.
While you can't control everything, there are some things you can control, specifically, what you spend on food.
I realize that is a loaded statement. We don't control what the grocery charges nor do we have any influence on what the store actually keeps in stock. The Great TP Shortage of 2020 taught us that.
But, there are things we can do to work the Good Cheap Eats System and save money on food so we can do bigger, better things with our money.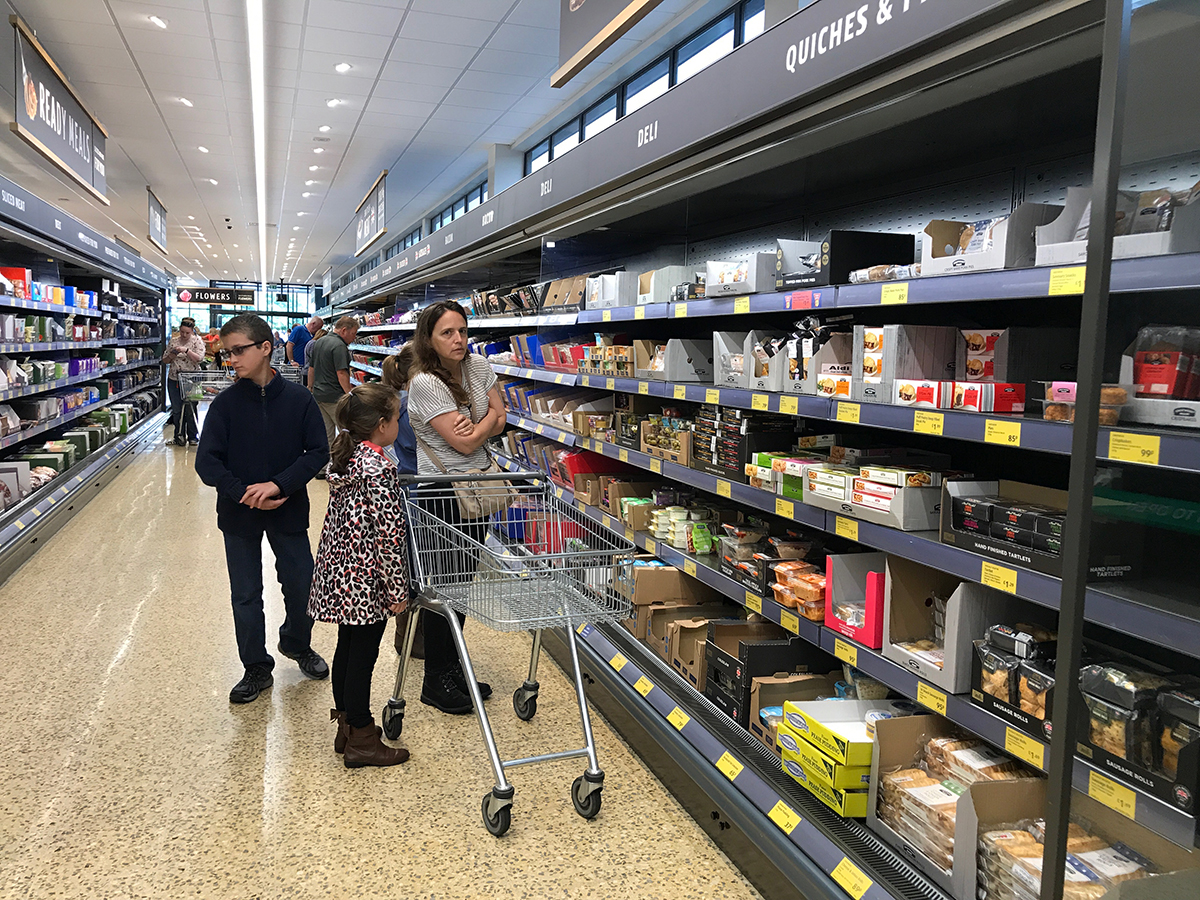 Want to save more on food costs in the new year?
If you're looking for some key strategies to help you trim down in the new year, then this post is for you. I'm ready to enter 2021 with the Good Cheap Eats Grocery Savings Challenges!
Admittedly, last year's challenges had a few fits and starts. No one expected a massive worldwide lockdown during Freezer Cooking month, but that's okay. Life happens.
Members of the Good Cheap Eats Club and I have discussed topics and strategies to explore in the coming months, and we're pretty excited to dig into this year's line-up.
The 2021 Grocery Savings Challenges
Savvy readers will notice there's a method to my madness. We'll spend the first half of the year doing a deep dive into the Good Cheap Eats System. Then once summer is in full swing we'll dig into some supporting money-saving strategies, like using the instant pot and the slow cooker, packing lunches, and souping things up.
January – Shop the Kitchen Pantry Challenge
February – Grocery Budget Makeover
March – Meal Planning to Save Money
April – Avoiding Food Waste
May – Grocery Store Showdown
June – Meal Prep Mastery
July – Fill the Freezer
August – Instant PotPalooza
September – Brown Bagging It
October – Crocktoberfest
November – Spectacular Celebrations
December – Soup's On
I'd love for you to join us in this year's challenges! It's completely free, though I will share resources from time to time that I think will make your progress faster, easier, or better.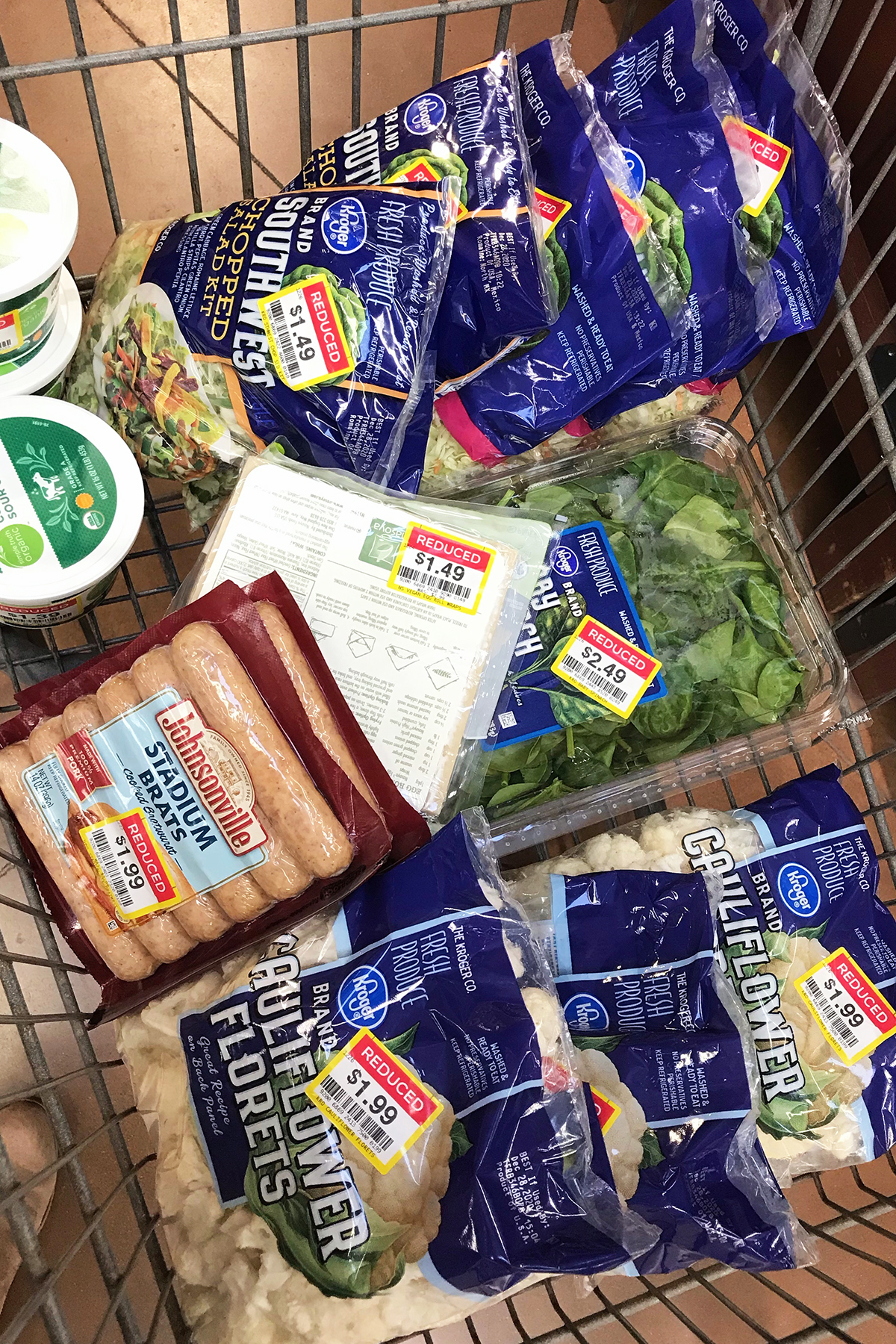 Here on the blog each month, I'll be sharing recipes and tips that will help you get better at the step in the system that we're currently working on.
Starting in January: Learn to shop the kitchen during our month long pantry challenge!
Sign up for my mailing list so you don't miss a post or any bonus resources. When you sign up you'll get immediate access to the Good Cheap Eats Resource Library, including printables and worksheets to help you with each of the challenges.
You'll also be subscribed to an email sequence that will teach you all the steps in the system, so you'll be raring to go and ready to save more money on groceries as each month passes.
Are you ready to spend less on groceries? What will you save for?