Welcome to March, my friends! March is a month of promises. Promises of spring, promises that winter will end, promises that we'll save money and do better on our taxes this year.
I've got a promise for you. When you subscribe to the Monthly Digital Foodie Box, you'll get regular deliveries of KITCHEN AWESOMENESS.
Truly. It's been such fun to get emails from Foodie Box yearly members:
Another great month of meals!!!  Fabulous job! 🙂  I feel so much more organized, what a blessing in this season of my life. 
We loved last month's meal plans. My husband is definitely on board with meal planning, and the fact that there's beef makes him a happy caveman. 
The Digital Foodie Box is designed to help you up your game in the kitchen:
to feel more confident cooking without a box
to save money
to eat well
to stick to your healthy food goals
to save time while still eating homemade goodness

Each month's Digital Foodie Box is curated around a theme. This month's theme is Saving Money on Groceries, something we can all do with a little more, don't you think? I've included a round-up of resources that will help YOU SAVE MONEY by WHAT YOU DO IN THE KITCHEN.
Check it out: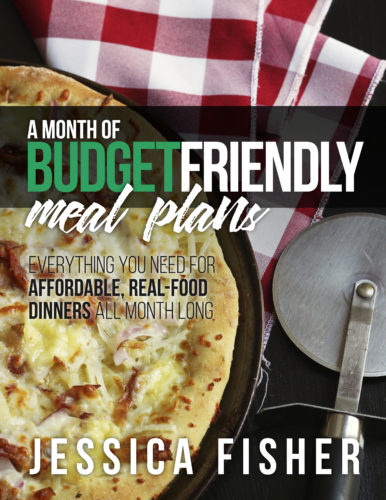 A Month of Budget-Friendly Meal Plans
First in the line-up is A Month of Budget-Friendly Meal Plans. This meal plan includes everything you need for affordable, real-food dinners. For over 20 years my husband and I have worked to save and be frugal, and my favorite place to do this is in the kitchen! Why?
Because homemade saves you money AND tastes better. It's a double WIN!
This month of meal plans includes some of my favorite dishes that are simple, easy, and totally delicious.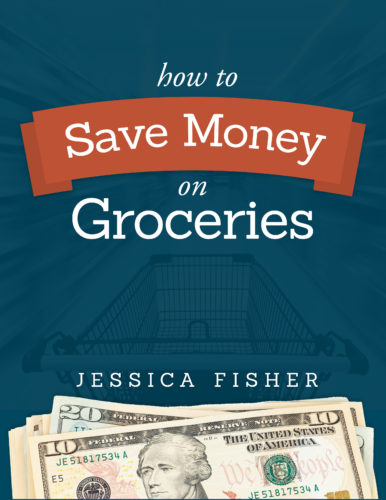 How to Save Money on Groceries
This short but mighty ebook, How to Save Money on Groceries, is a primer for paring down and getting serious about your grocery budget. Even though food costs are constantly on the rise, this year my family and I are LOWERING our food allowance — and still eating fantastic meals.
I lay out the method to my madness here in this ebook, designed to get you excited and equipped to SPEND LESS at the grocery store. No coupons required.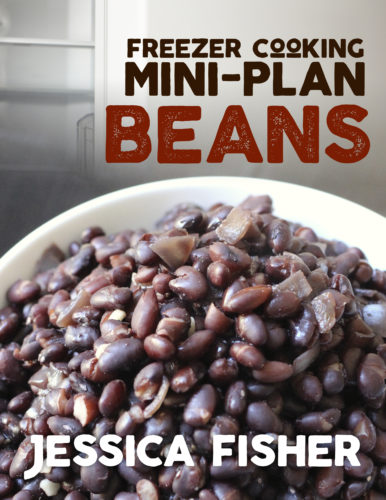 Freezer Cooking Mini-Plan: Beans
As a companion to last month's beef-themed freezer cooking plan, I've put together one based on beans, one of my favorite budget-friendly ingredients.
In this Freezer Cooking Mini-Plan: Beans you'll find recipes, grocery list, and cooking plan to fill your freezer with ten dinners that promise to be affordable as well as super tasty — and good for you, too!
The Digital Foodie Box Monthly Subscription
All these items are available together for only $15 in the Digital Foodie Box! Subscribe to the monthly subscription and you'll automatically receive all the goodies delivered straight to your FishMama.com account.
Here are the basics to how the Monthly Subscriptions work:
The goodie box is digital. You will not be receiving physical products in the mail, but you are free to print and use these for your personal use to your heart's content.
Your first month is paid for under the $15 sign up fee. After that, you'll be charged $15 on the last day of every month for the following month's goodie box. You can cancel at any time.
Rather than worry about losing emails in cyber space or cluttered inboxes, your goodies will be available in your account at FishMama.com. (An account will be created for you immediately upon sign up.) You'll have until the end of the month to go in and fetch your files before we make room for the next month's goodies.
More questions? Read the FAQs.
Now's a great time to give the Digital Foodie Box a try. Purchase it here: https://fishmama.com/product/monthly-subscription-digital-foodie-box/