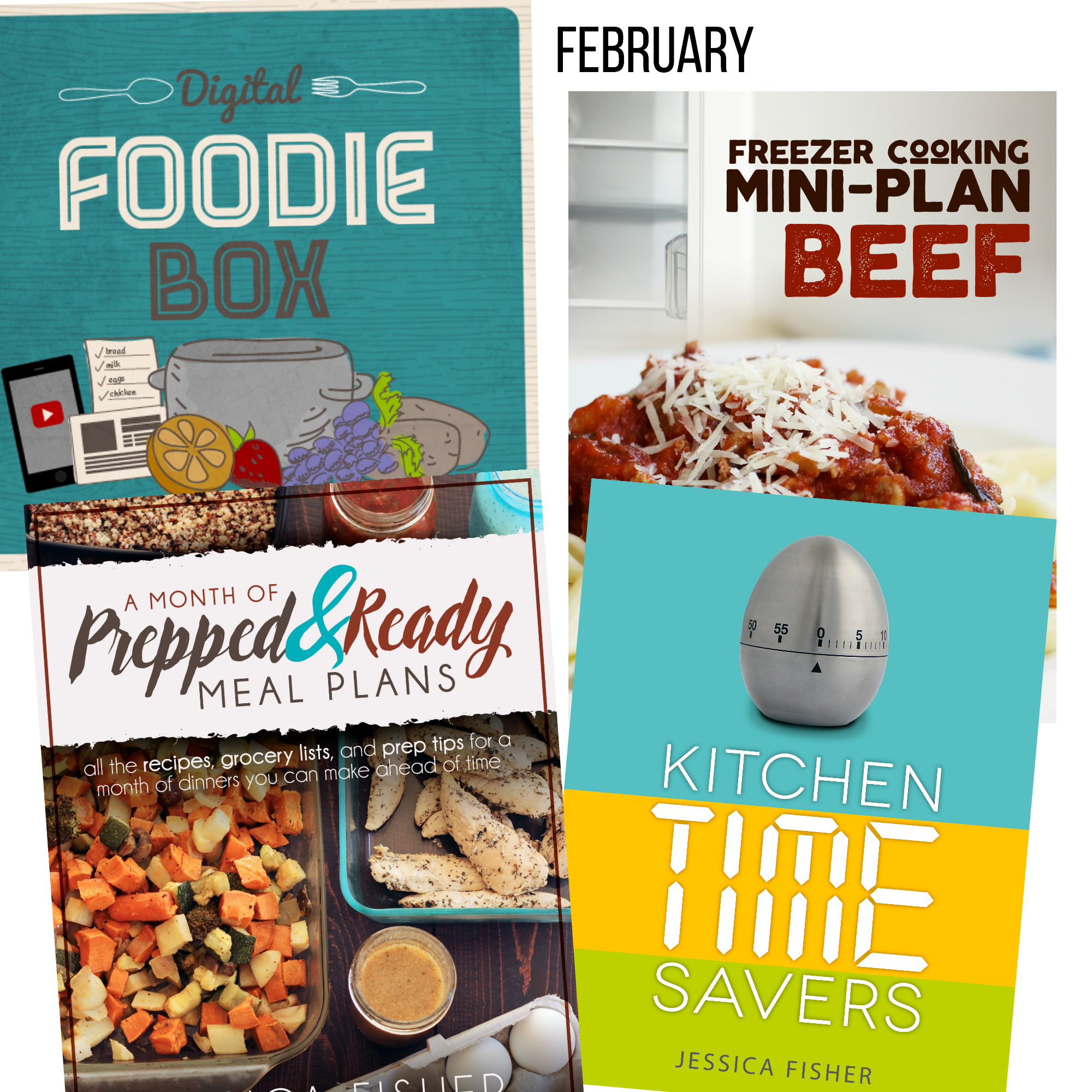 Have you purchased your yearly membership to the Digital Foodie Box yet? We've got some great things planned for 2018, including some fantastic Month of Meals plans, food-focused ebooks, and real world cooking videos (coming in late spring).
This month's goodie package is pretty near and dear to my heart, as all three goodies speak to where I find myself: wanting to save time!
It's a short month, and we've got a lot to accomplish! I've included a round-up of resources that will help you SAVE TIME in the kitchen.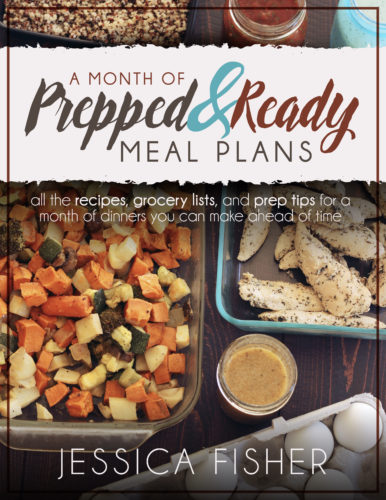 A Month of Prepped & Ready Meal Plans
To know that dinner is all prepped and ready can turn around the hardest of days. It can make you feel like a time management ninja who can do all the things. And it can make sure that you have a healthy, home cooked meal just waiting to serve to friends and family.
Prepped and ready makes life easier!
That's what this Month of Prepped & Ready Meal Plans is designed to help you do: make your life easier. You'll find all the recipes, grocery lists, and prep tips you need for a month of dinners you can make ahead of time. While some of these recipes are freezer-friendly, others are simple to have prepped and ready a few days in advance. Either way, dinner comes together in a snap!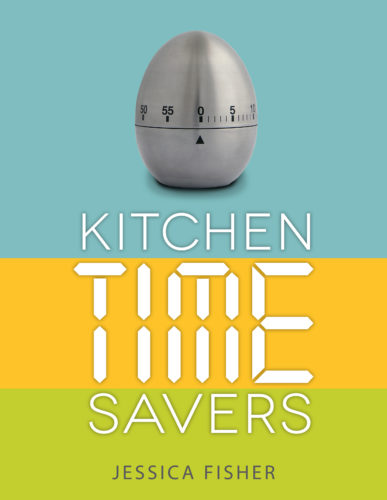 Kitchen Time Savers
In this easy read, I've collected some of my favorite tips and tricks for saving time in the kitchen. You'll learn how to meal plan strategically, organize your kitchen efficiently, develop good time-saving habits, and otherwise organize your planning and cooking so that you save minutes and eat well.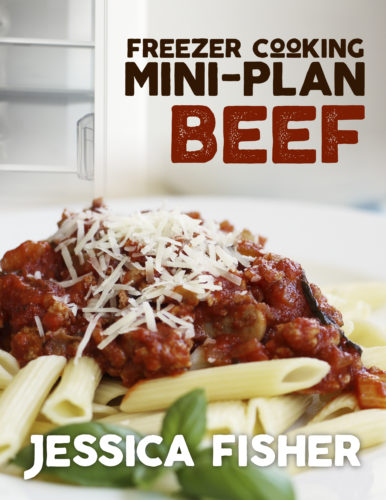 Freezer Cooking Mini-Plan: Beef
Ready to get a head start on dinner? One of the things that I love about freezer cooking is that it offers me the chance to GET AHEAD. This mini-plan can help you do it!
It's designed as a power cooking session focused on ground beef. Spend a few hours in the kitchen and you'll have ten meals to go forth and spend time doing things OTHER THAN COOK.
All three resources are part of this month's Digital Foodie Box. When you buy the yearly membership, you'll receive a monthly digital delivery similar to this one. As a member you will automatically receive the Month's Meal plan as soon as it's available — there will be twelve new meal plans this year, making this a fantastic deal.
The yearly membership purchase period ends on the 20th. For $120/year, you'll receive all the goodies ALL YEAR LONG. Don't miss out on this stellar deal!