Sure, there's lots to do this month, but you can do it without the hassle of planning it all. Get this holiday meal plan and make your meals more festive.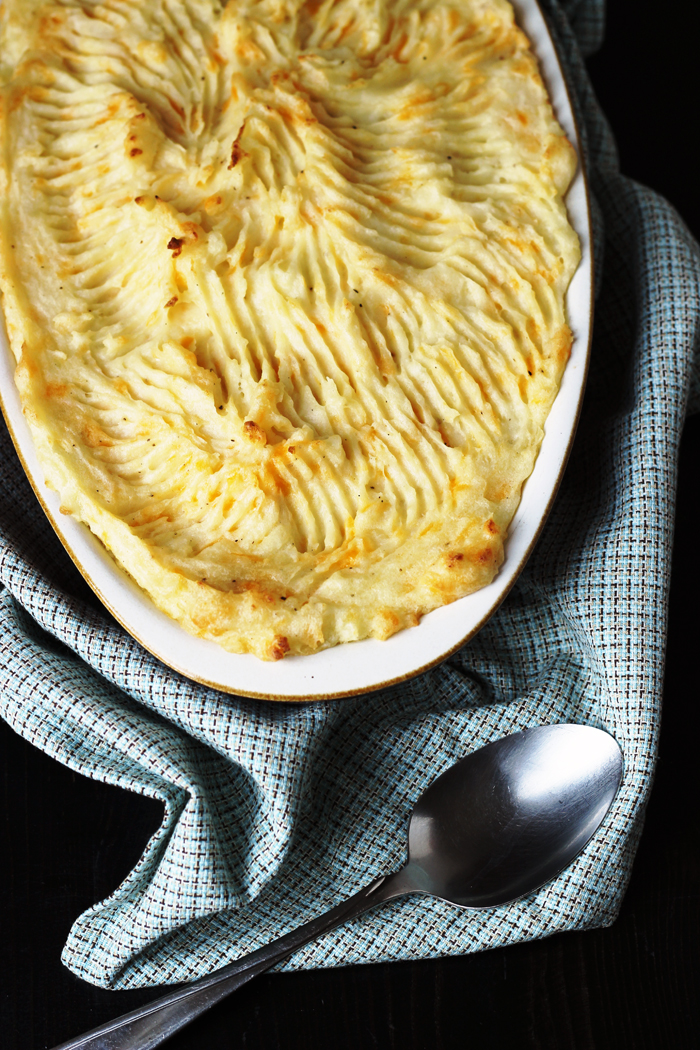 It's so hard for me to believe that December is just hours away. How did this happen?! My kids think that the days just drag on, but let me tell you, we're flying at light speed as far as I can tell.
This month promises to be super exciting. Already my office is filling up with boxes of presents. I've got my very British Christmas celebrations drafted out. I've even ordered the Irn Bru and Christmas Crackers so we can be really authentic.
As much as I'm looking forward to the festivities, I also know that there's real life that needs to be lived. There are dishes to be washed and clothes to be folded and dinner to make!
It's the most wonderful time of year! Or at least it can be if we've got all our ducks in a row.
Depending on how you roll in December, your evenings can fill up pretty quickly and your already busy days seem to be running at maximum capacity. Overwhelm can be as close as a peppermint mocha if you're not careful.
Getting our ducks in a row means that we're able to open our doors to friends and family without hesitation. We're able to take a few dishes to that church potluck or contribute to the work holiday party without smoke coming out our ears. And best yet? We can enjoy a few festive goodies in the comfort of our own homes without breaking a sweat.
How can you wield such power? The power's in the plan, man. Work the plan and the plan works.
The meal plan, that is. A meal plan, in fact, a MONTH of meal plans, can be a genuine life-saver.
Make the Month Easier with This Holiday Meal Plan
This holiday season, I've pulled together some really fun dishes. They are all crowd-pleasers that satisfy picky eaters AND — get this — can be spiffed up to resemble party fare without too much extra hassle.
Can it really be true? Yes, Virginia, this is the holiday meal plan of your dreams, complete with visions of sugar plums!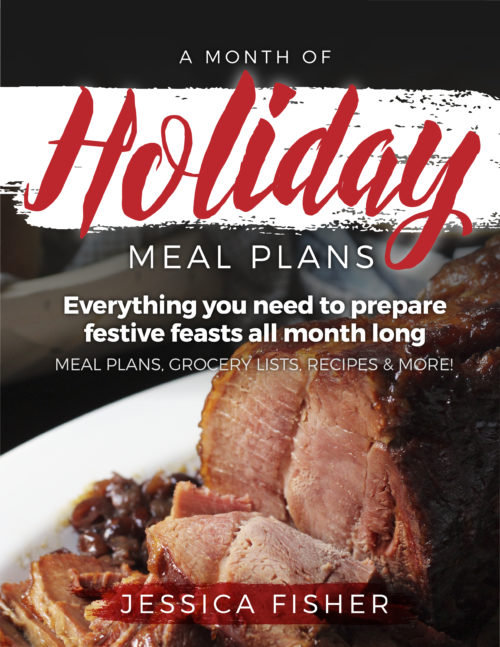 For a very limited time, like December ONLY, A Month of Holiday Meal Plans is available for $9. And let me tell you, this meal plan has got it all!
From fancy pants feasts to casual suppers, you can make every night a celebration in some small way. Sandwich night gets elevated to a super sandwich bar while your Friday night pizza expands itself into a full-blown buffet, perfect for inviting friends over for a tree-trimming party.
Go big or go simple, the options are all right here.
In this Month of Meals Plan, you'll receive:
30 menus that are easy to prep, but that can be dressed up for the holidays
Four weeks of grocery lists
A month-long grocery list to help you to advantage of grocery sales so you can buy in advance and know that you'll use those ingredients in a timely manner
Make-ahead tips and a prep list to make dinnertime easy-peasy
41 main dish recipes included to give you easy access
Homemade alternative ideas so that you can save more money and avoid processed foods
Easy holiday breakfasts and desserts to make your gatherings special, morning, noon, and night!

Want a peak inside?
Click the images to enlarge them.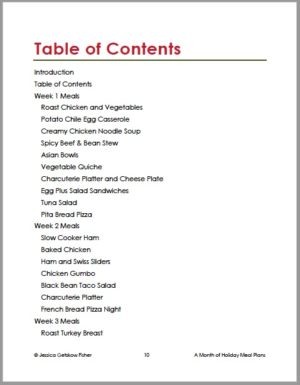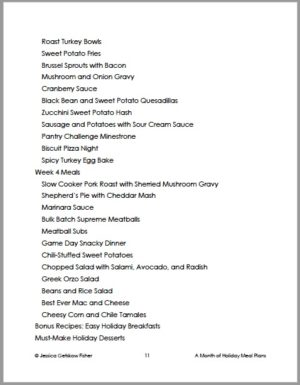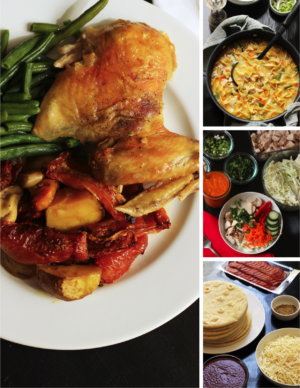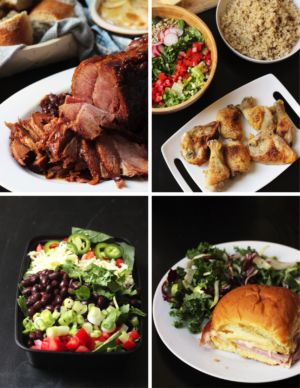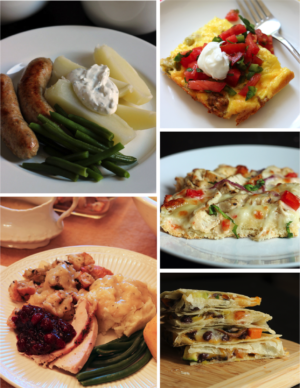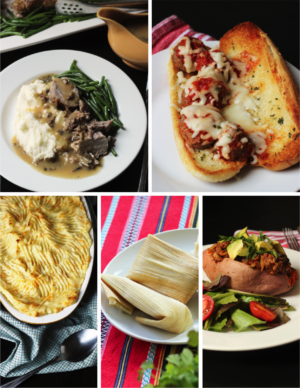 Don't miss your chance at delicious dinners that are good enough for company!