Need a little help getting organized and focused on your priorities? Take the Revive 30-Day Challenge to refresh your days and put a spring in your step.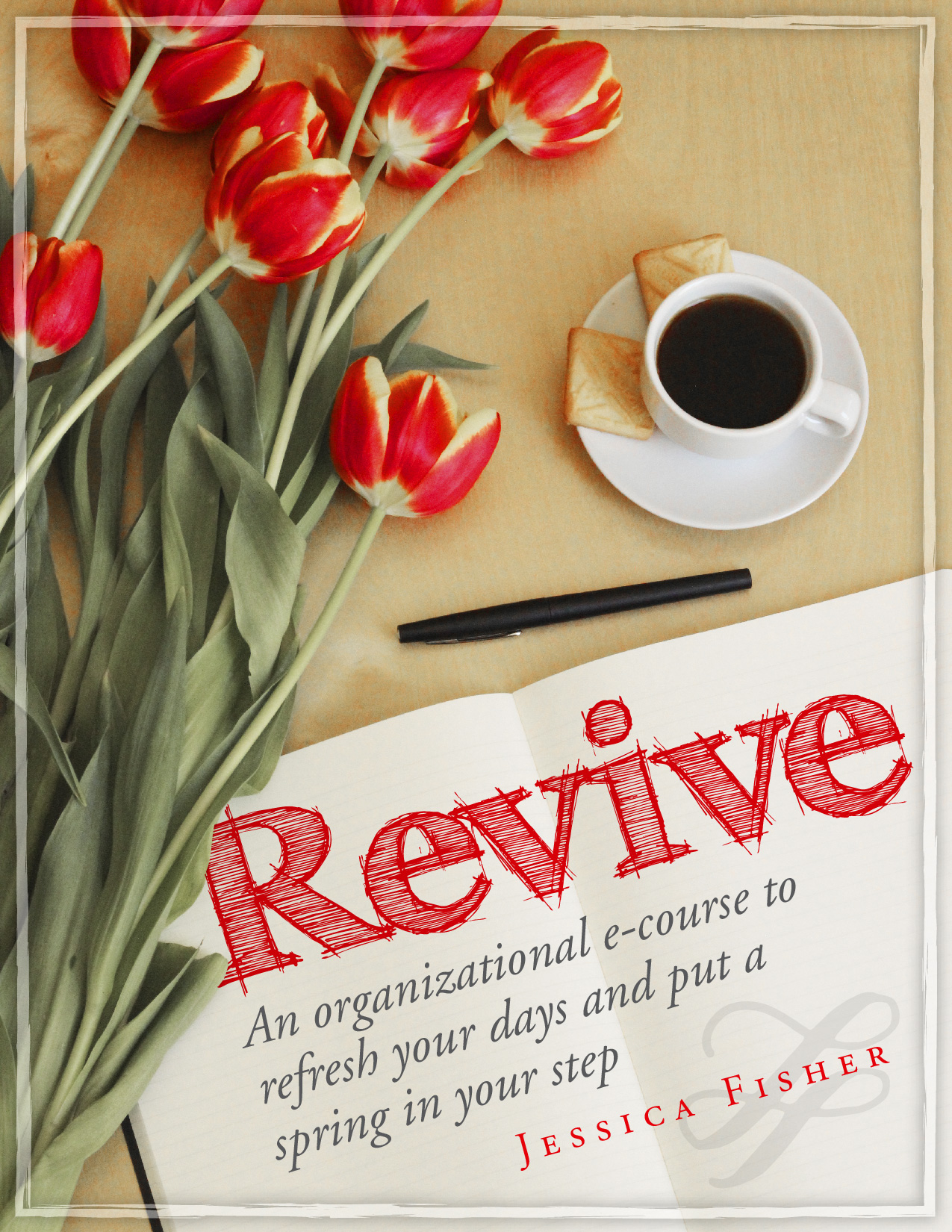 Are you feeling scattered?
Do you need to bring some order to chaos?
Would you like to have systems in your home set up so that you don't feel like a chicken with its head cut off?
Would you love to have a set meal plan so that you always know what's for dinner and have those items on hand?
I've told my Life as Mom readers about this project, but I'm not sure I told all y'all Good Cheap Eaters. I've created an e-course, called the Revive 30-Day Organizational Challenge!
While it's not ENTIRELY food focused, I think it will help you enjoy Good Cheap Eats as well as a few other good things, like focus, organized priorities, an articulate vision for the life you want to live, and organized systems that run your home and kitchens so that you can focus on bigger dreams.
This e-course/challenge is designed to help you do all those little organizational things that you've long had on your to-do list but haven't yet made yourself accomplish. I'm going to help you get 'er done!
The Revive 30-Day Challenge will help you right the ship, get your head on straight, and plow ahead to accomplish your goals, even if one of your goals is to sit on the couch and read a book more often!
Revive will provide you with the support and encouragement you need to get "with-it".
With your registration, you'll receive:
a printable workbook to help you sort your thoughts, dream big, and spend your time well.
30 days of daily tasks to get you going in the right direction.
private Facebook group support, including live Q&A video streams.
discounted organizing books from FishMama.com.
monthly reminders and ideas to keep you on track throughout the next 12 months.
Revive is a "live" course so that you can get real-time help long-distance.
Due to VAT laws, I'm not currently selling to folks living in the EU. I am sorry for the inconvenience.