This month we're avoiding the grocery store and shopping the kitchen. Here's how we're eating. It's like reality TV, for food.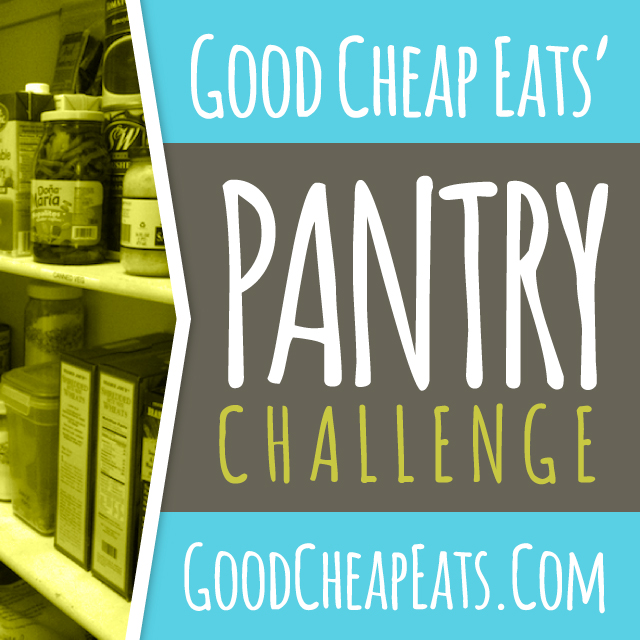 Well, we did it! Almost. For once, I don't have my freezer thawed yet. Usually I swing that by the third week in the challenge, but not this year. There's actually a fair amount of ice cream in there right now, so I'll do some rearranging in the small freezer and move some stuff over I think, at least to thaw it out and wipe it down.
Two-inch frost on the freezer walls aside, we did really well. Our 2016 grocery spending average was $1214 to feed 8 people for a month. I'm going to try to keep our grocery spending to $1200 this year, even though the USDA says it should now cost us $1310. We will see if we can prove the government wrong.
In January we spent $356 on groceries, so we're off to a good start!
If you'd like to continue chatting about eating down the pantry, head to this page where the chatter continues.
Pantry Challenge Meals, Day 31
Breakfast: Oatmeal and Blueberries
Lunch: Sandwiches
Dinner: Spicy Turkey and Sausage Bolognese, ChiChi's Italian Salad