This month we're avoiding the grocery store and shopping the kitchen. Here's how we're eating. It's like reality TV, for food.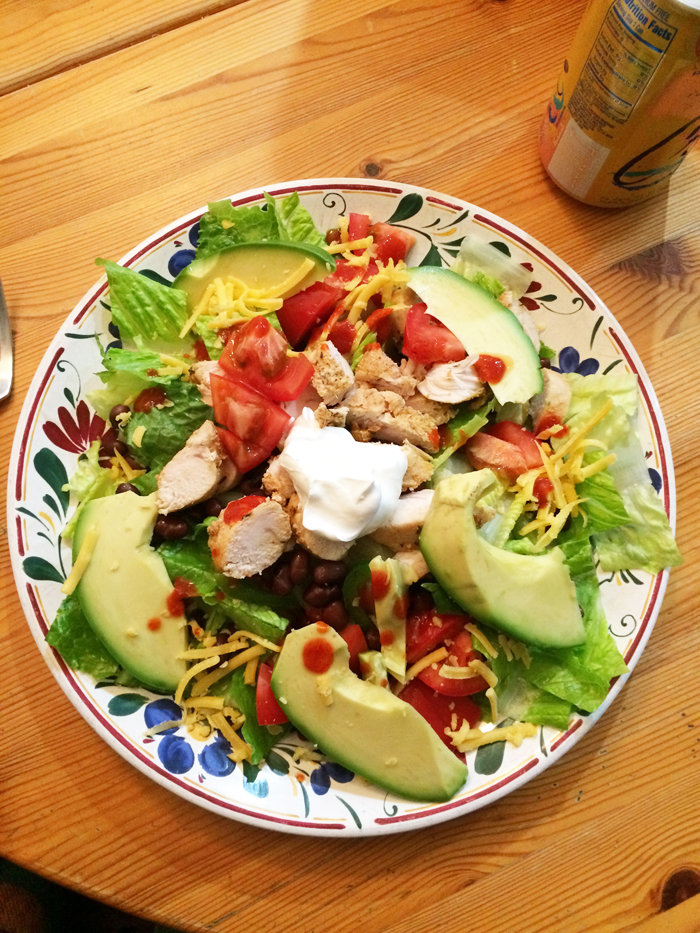 You may notice a slight change in my PC meals from here on out. I'm making some modifications to what I eat, separate from the family.
I've been bothered by how much weight I've gained over the last year and a half, we won't even go into what I gained over the five years previous. It was bothering me, but it wasn't until I was looking at our pictures from our trip to London/Paris/SW France — before I lost the six pounds — and I was astounded at how different I look.Like seriously. I've made a few half-hearted attempts at reducing my portions, etc, but I think it's time to get serious. I don't like how things are trending.
So, I'm going to be loosely following a program a family doctor recommended which means I'm basically cutting down carbs for myself and avoiding sugar. I don't want to put a crimp in our Pantry Challenge by buying a lot of fancy foods, so I'll just be modifying what I have from what the family eats.
That said, I've uncovered the top layer of the deep freeze. My guess is we will run out of meat before we run out of grains, but we'll see. I still have some bagged grains from last winter. Oops.
I didn't get around to making the Vegetable Bolognese with Eggplant yet, but that's my plan for tomorrow. I did open a ginormous can of refried beans. It made burritos for everyone and then about 4 to 5 cups of it went into the freezer for another meal.
I made lunches for my husband and I to last through Thursday as well. I roasted some broccoli, green beans, and cauliflower, sauteed chicken with Cajun Spice Blend, and cooked up Spaghetti Squash.
For dinner we had tacos. The girls and I made Homemade Corn Tortillas which is always fun. A bit time-consuming, but always a hit.
Pantry Challenge Meals, Day 8
Breakfast: Oatmeal bar for the family; leftover roast broccoli and a fried egg for me.
Lunch: Bean and Cheese Burritos for the fam; Bean bowl with Fajita Vegetables for me.
Dinner: Chicken Street Tacos; Chicken Taco Salad for me.