This month we're avoiding the grocery store and shopping the kitchen. Here's how we're eating. It's like reality TV, for food.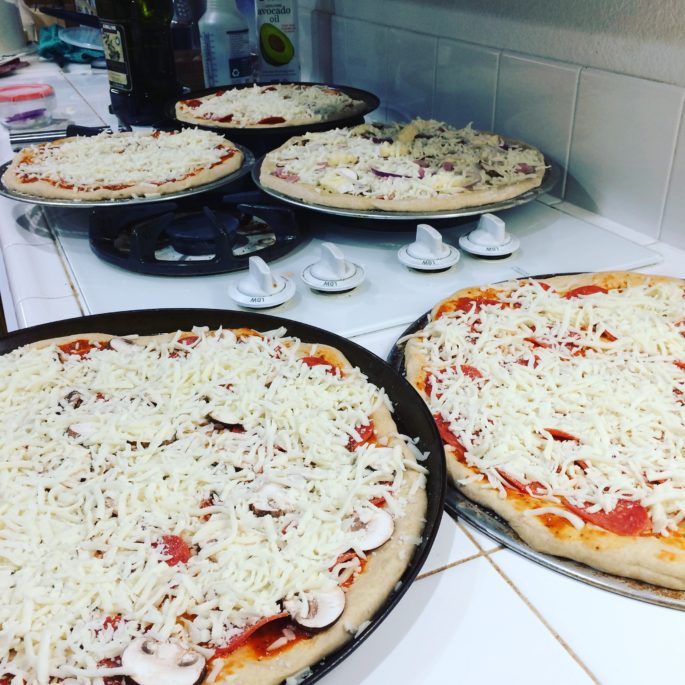 Today was a good day. We kept the kitchen clean. I got some work done. The girls and I walked to the grocery store for fresh produce.
And we ate well.
Pantry Challenge Meals, Day 6
Breakfast: Eggs with Veggies for the parents; bagels and fruit for the kids
Lunch: Stone Soup – I styled it like an enchilada soup with pork, rice, beans, veggies, and a chile-based broth. I used the drippings from last night's pulled pork and everyone agreed that the broth was amazing.
Dinner: Pizza Night – Whole Wheat Pizza Dough Recipe, Easy Cheese Pizza with Homemade Pizza Sauce, Tartiflette Pizza, Buttermilk Dressing with Dill
How is the Pantry Challenge going for you?