This month we're avoiding the grocery store and shopping the kitchen. Here's how we're eating. It's like reality TV, for food.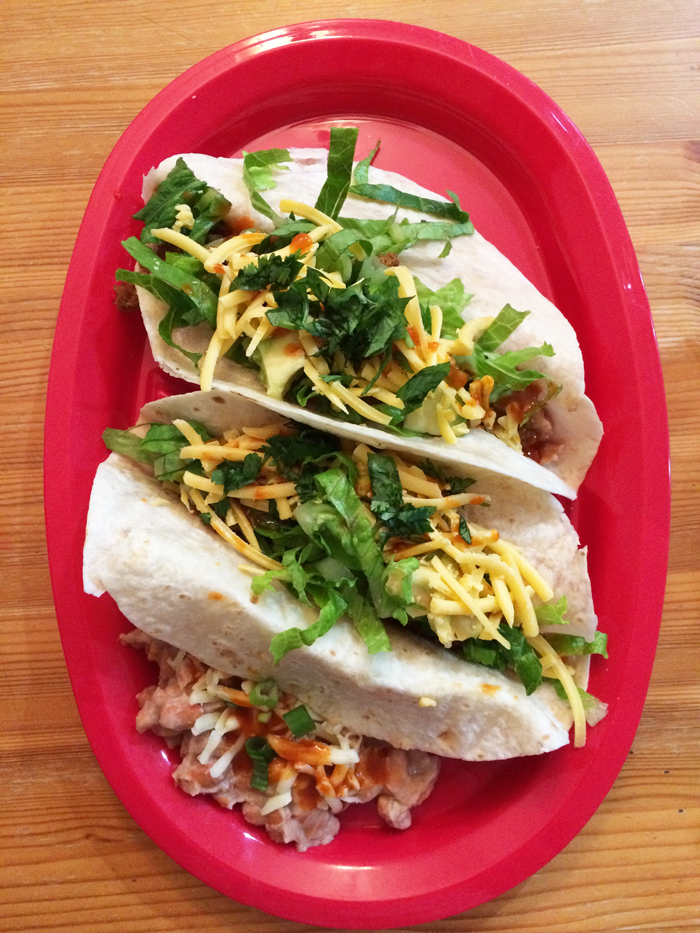 Thank you ALL for your understanding about my not hopping into the comments section too much this month. I empty my inbox every Tuesday after responding to all the comments of the previous week, but I know I won't be able to do that this month. Because I couldn't last January, either. Thank you for understanding!
One of the things about the Pantry Challenge that I love — besides you, of course, is that it forces me to bake as well as cook. My family enjoys it so much, as do I — even though I'm trying to lose the ten pounds I've gained over the last year.
Regardless, I'm thrilled that I made granola and banana bread. So yummy! Even if I only had a couple bites of each.
Today was pretty chill at our house. My husband and eldest son went back to work after a break. The rest of the kids put away Christmas, tidied things up, played with the neighbor boy, vegged with their video games. I took care of desk work, went for a walk, rode the exercise bike, filmed a video with my husband. It was a good day.
And the food wasn't bad, either.
Pantry Challenge Meals, Day 3
Breakfast: Fried Eggs, leftover Roasted Vegetables, Granola, Chocolate Chip Banana Bread, fruit.
Lunch: Grilled Cheese Sandwiches, Veggies, Hummus
Dinner: Mexibar of Taco Meat, Rice, Beans, Tortillas, Tostada Shells, toppings, Strawberries for dessert
We are slowly running out of all fresh fruits and veg, so I will need to make it to the store tomorrow or Thursday. I have two peppers, some celery and a handful of carrots left for snacking. I am planning to keep my purchases to JUST fresh produce and dairy this week. We shall see….
How's the Pantry Challenge going for you?