This month we're avoiding the grocery store and shopping the kitchen. Here's how we're eating. It's like reality TV, for food.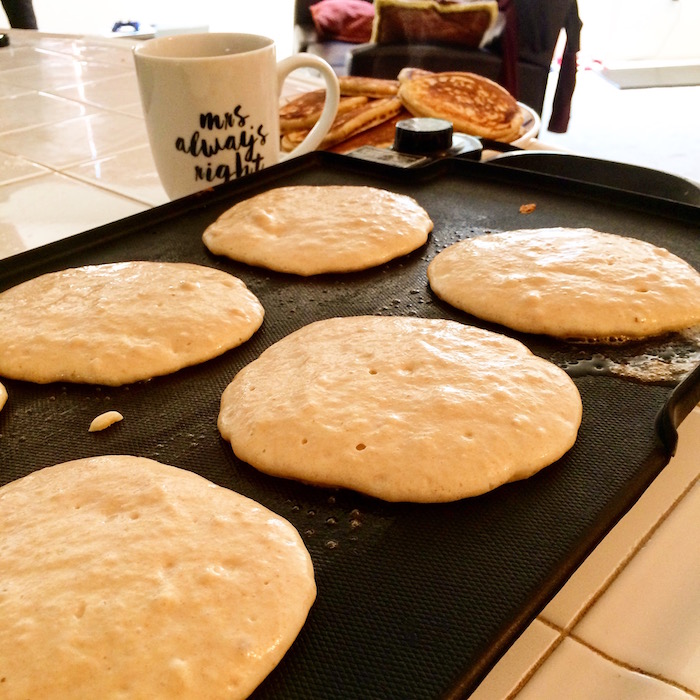 So sorry for flaking on you guys this week. Thank you for your prayers and well wishes. It sounds like from the comments that I'm not the only one enduring the plague of 2017. Can't wait for the cough to go away.
In the meantime, I'm consoling myself with new episodes of Sherlock and planning our May/June trip to the British Isles. So excited for that!
Here's a cobbling together of the last two days. It was mostly fend for yourself because I'm barely able to put a couple sentences together let alone full meals.
I did run to the store tonight for a few reinforcements, mainly orange juice and potatoes for cold remedies and soup making.
Pantry Challenge Meals, Day 14
Breakfast: Pancakes, Sausage, Fruit
Lunch: Burritos and Nachos
Dinner: In-N-Out burger
Pantry Challenge Meals, Day 15
Breakfast: Fend-for-yourself with toast and spreads
Lunch: Fend-for-yourself, leftovers, including some Creamy Chicken Stuffed Shells from the freezer
Dinner: Cheddar Cheese Soup with Potatoes, Broccoli, and Carrots