This month we're avoiding the grocery store and shopping the kitchen. Here's how we're eating. It's like reality TV, for food.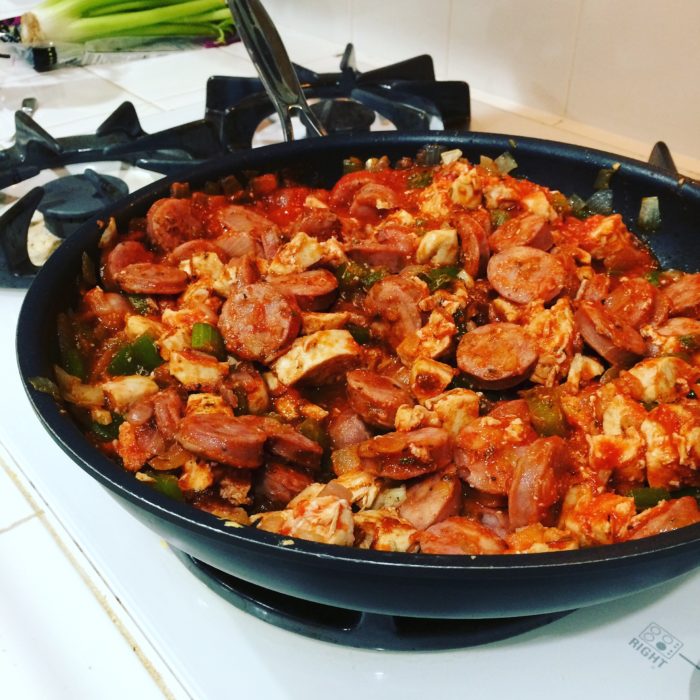 Today went fairly well, though I did end up buying some groceries. We were running low on fresh produce and we were completely out of tomato sauce. So I picked up those items, my total came to $48, bringing my month total to $118, so far.
I'm not sure how long this will go, but the freezer is about at 2/3 to halfway full. Could get interesting!
Pantry Challenge Meals, Day 10
Breakfast: Waffles and fruit for the kids; roasted veggies and fried eggs for me
Lunch: I made soup out of last night's Bolognese, adding beans we had left from lunch yesterday. Kids didn't love it. Oh well.
Dinner: Spaghetti Squash Jambalaya, though some people had theirs on rice. There were no leftovers. That stuff is so good!