Prepare for upcoming festivities with some easy holiday breakfasts. These recipes are quick to prepare, very make-ahead, and absolutely delicious!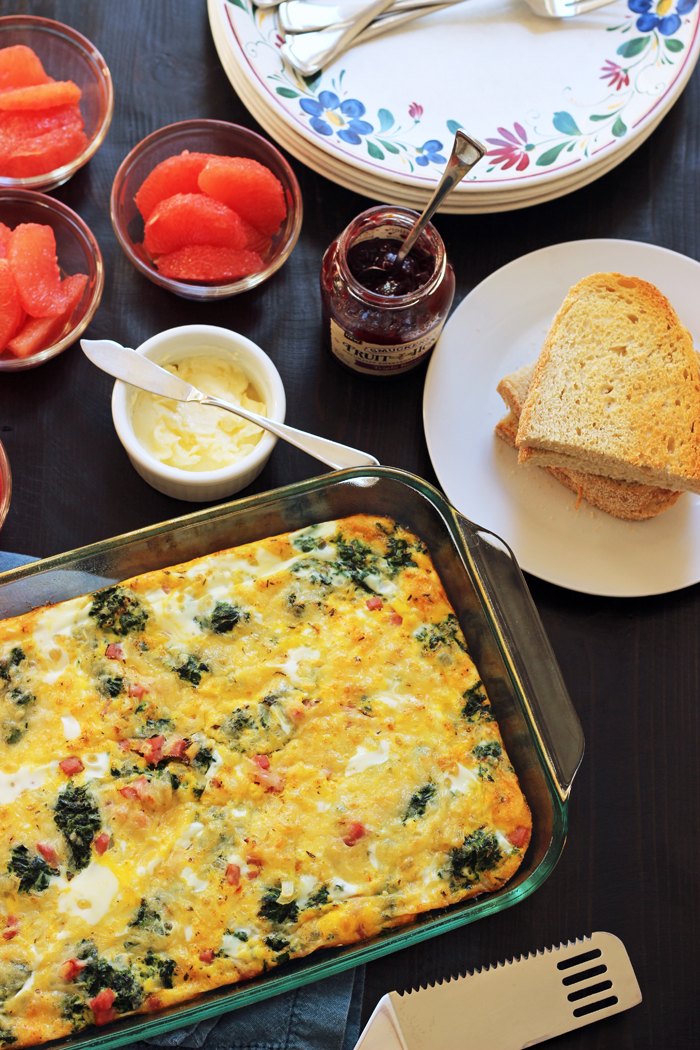 I love how the term holiday can refer to vacation, weekends, and days-offs, as well as actual red letter days on the calendar. I think it evokes the idea of rest as well as celebration. And I think that's what days like Thanksgiving, Christmas, and New Year's should be: rest as well as revelry.
And breakfast should set the tone, don't you think?
Holiday breakfasts should be delicious but not sweat-inducing. They should be make-ahead without being manually taxing. And they should feed a crowd so that you can enjoy time with friends and family.
Easy Holiday Breakfasts
I've rounded up some of my favorite recipes to serve as inspiration for you to enjoy easy holiday breakfasts this season. I hope one or two of them will find their way into your feasting this year.
Egg Bake with Ham & Spinach
This Egg Bake with Ham & Spinach (pictured at top) is a big hit at our house. It comes together in minutes and is packed with protein. Not to mention, it will make you strong like Popeye. You can make it the night before and just cover and store in the fridge until morning. I love it with cheese, but you can easily omit it for a dairy-free option.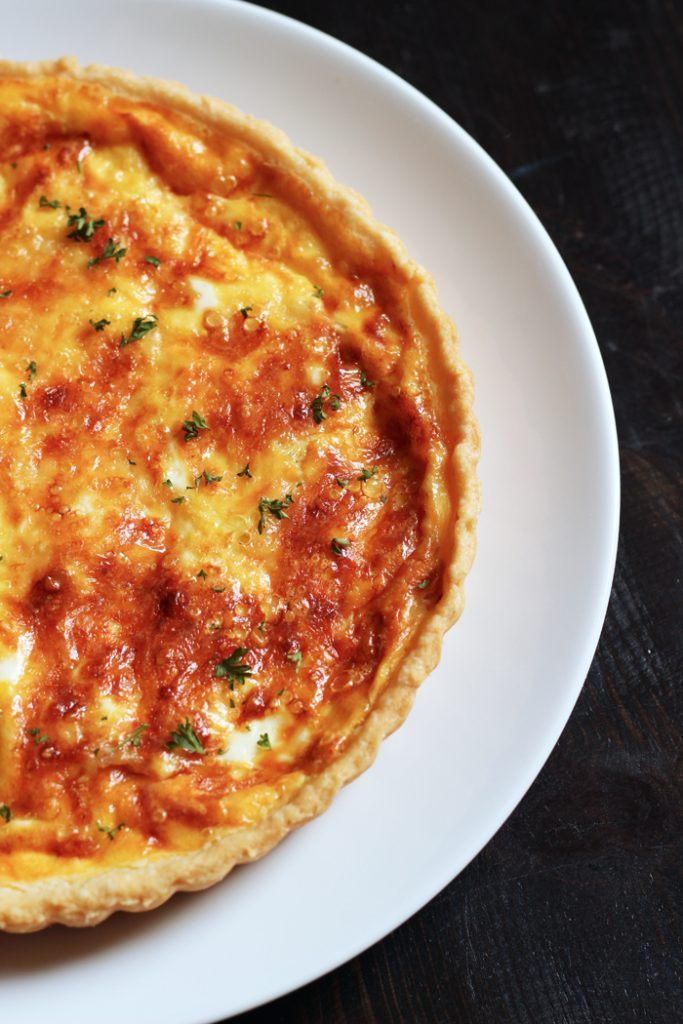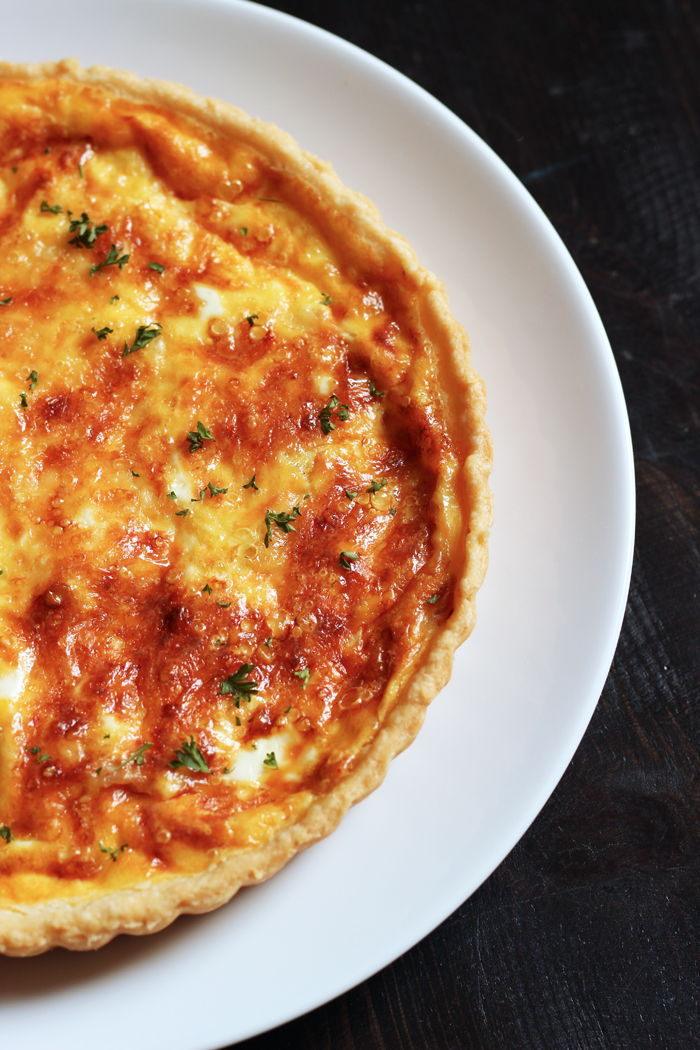 Quiche!
Quiche is one of my favorites. Last week, following the method I describe in Quiche Recipe Basics, I made what I'm calling Hobbit Quiche. I sauteed 6 ounces of bacon with chopped mushrooms and onions and used that savory melange and shredded cheddar cheese as the base for a quiche I took to a bible study brunch. SO good! I'll be making this again for Christmas morning.
You can make your quiche days or even weeks in advance. Just freeze it flat in the freezer before wrapping it well in heavy duty aluminum foil. Don't thaw before baking — just slide it into the oven without even having to crack an egg!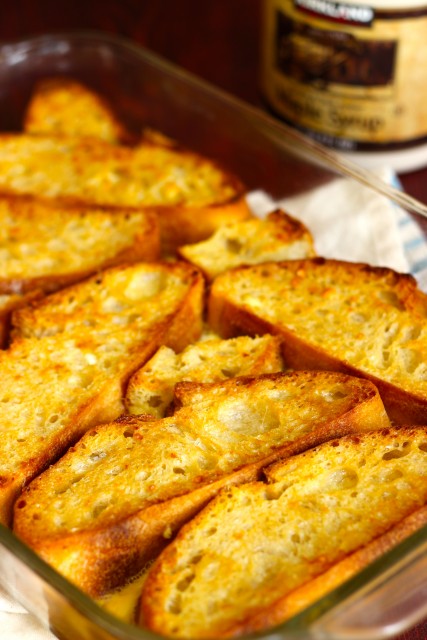 French Toast Casserole
This Buttered Maple French Toast Casserole is one of our family's favorite breakfasts. I have to make at least two pans just for our family alone! It's a great way to use up dry bread. Unlike other French toast casseroles you've had, it is not soggy. The buttery top is crunchy and crisp and utterly delicious.
You can also make this in advance and freeze it. Thaw it overnight and then bake in the morning.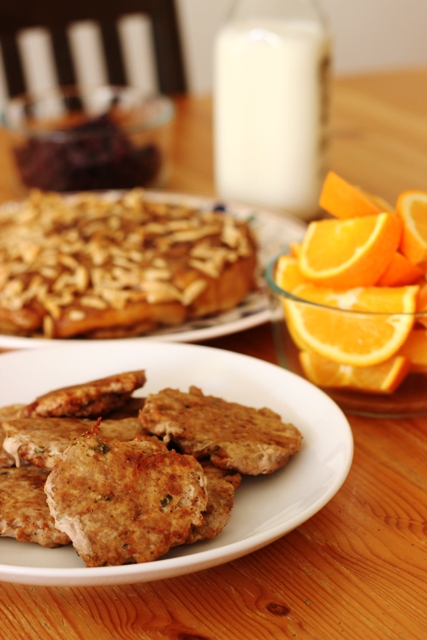 Homemade Spicy Turkey Sausage with Garlic and Basil
Making your own Homemade Spicy Turkey Sausage is a great way to add protein to a table that might otherwise be loaded with carbs. These sausage patties are easy to make and can be baked and frozen in advance for a quick reheat before breakfast.
They also go well in breakfast sandwiches, so consider offering a mini breakfast sandwich bar.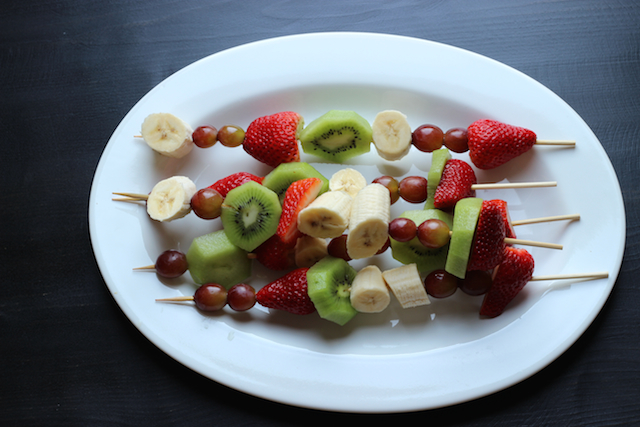 Fruit Kabobs
Fruit Kabobs are so fun for kids to make — and they add a festive look to your table. Change up the fruit based on what's available this time of year.
They can be made in advance, depending on which fruits you use. I don't recommend using bananas, pears, or apples if you're going to make these ahead of time, as the fruit will brown.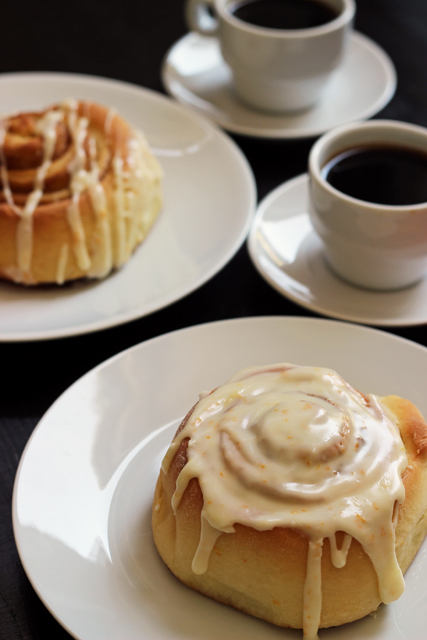 Orange Cinnamon Rolls
One of my favorite vacation breakfasts as a child were these ginormous cinnamon rolls that they served at the Monroe Cafe, in Monroe, SD. My aunt was a cook there and she made cinnamon rolls as big as your head!
My Orange Cinnamon Rolls are in honor of Aunt Sandy and those amazing summertime breakfast treats. Head here to see how you can make cinnamon rolls in advance.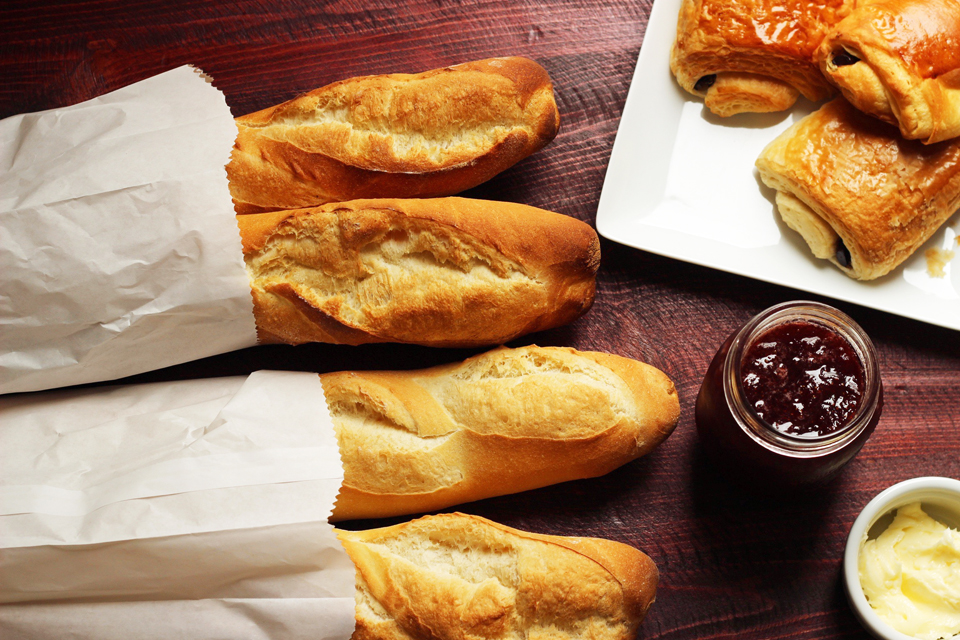 Petit Dejeuner
Hands down, our family's favorite breakfast is probably Petit Dejeuner. It's also the easiest.
Run down to your neighborhood French bakery where the baker finally speaks French to you after 8 years, and load up on baguette and pains au chocolat. Be sure to soften some butter before you go and pull out a few jars of jam. Black or red currant is the best.
Serve with hot cocoa or cafe creme and let everyone have at it. Bon appetit!
These are some of my favorite holiday breakfasts. I'd love to hear about yours.
What do you serve for easy holiday breakfasts?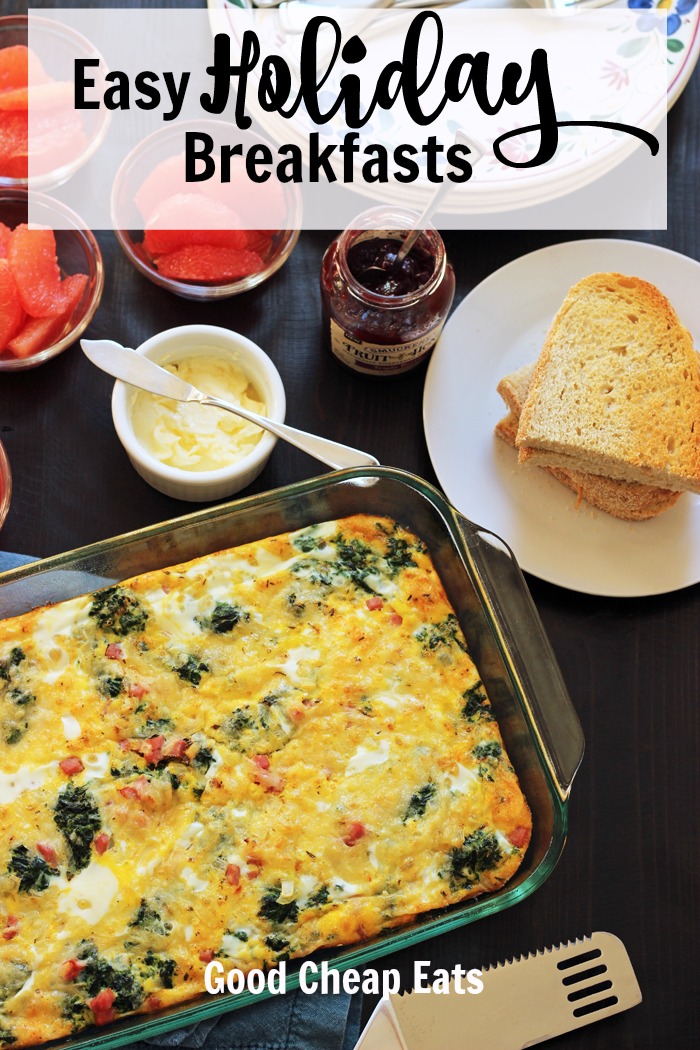 Are you looking for more good cheap eats?