There's no better time than now to get fit — and be rewarded. Consider what you can do to improve your help and enjoy your life more.
This is a sponsored post that contains affiliate links. All opinions are my own.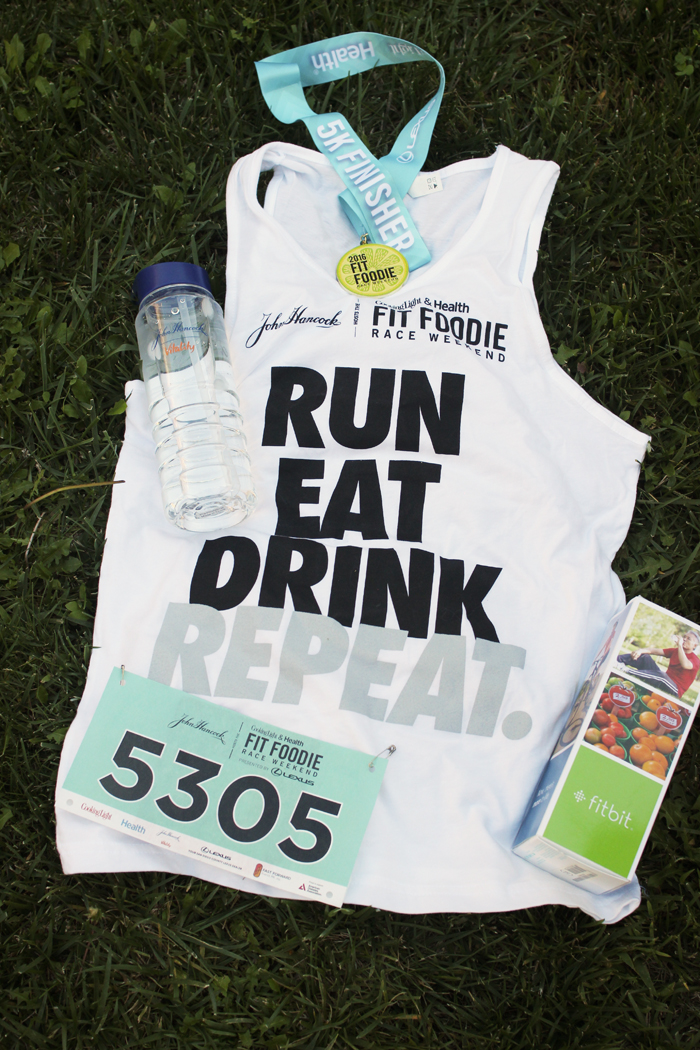 I grew up in an athletic family. My sisters played softball and danced. My brothers were star runners. My dad spent 20+ years running up and down a basketball court, as a game official.
And then there was me.
Since I could pretty much always eat whatever I wanted and not gain weight, I figured there was no good reason for me to exercise or be "into" sports – or to watch what I ate for that matter. Ha!
I had a vague awareness in my teens, 20s, and 30s that exercise was probably a good habit to start, but the motivation really wasn't there. And why worry about those two Big Macs if it didn't negatively affect my weight or skin?
Ah, the ignorance of youth.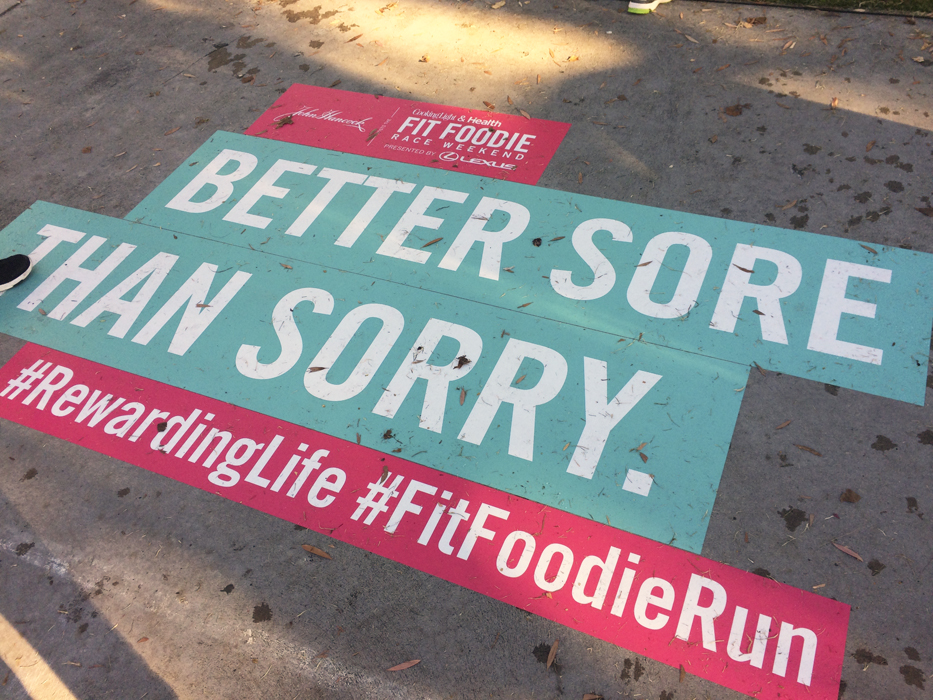 It's only been in my very late 30's and into my 40's that I've realized the value of exercise and nutrition. I've kicked my soda habit; I lean toward salads; and I even feel comfortable within the walls of the Y. Things have changed, thankfully for the better, and none too soon.
Get Fit and Be Rewarded
Part of my motivation is to give myself a better quality of life as I age, but the other part is to teach my kids better habits than I had. As a child, I never knew that I could enjoy exercise! Or that water could taste just as refreshing as soda.
I want my kids to have a 30 year head start on me. I want them to know that fitness without good nutrition is not nearly as impactful on your health as when you combine the two. So we're learning together.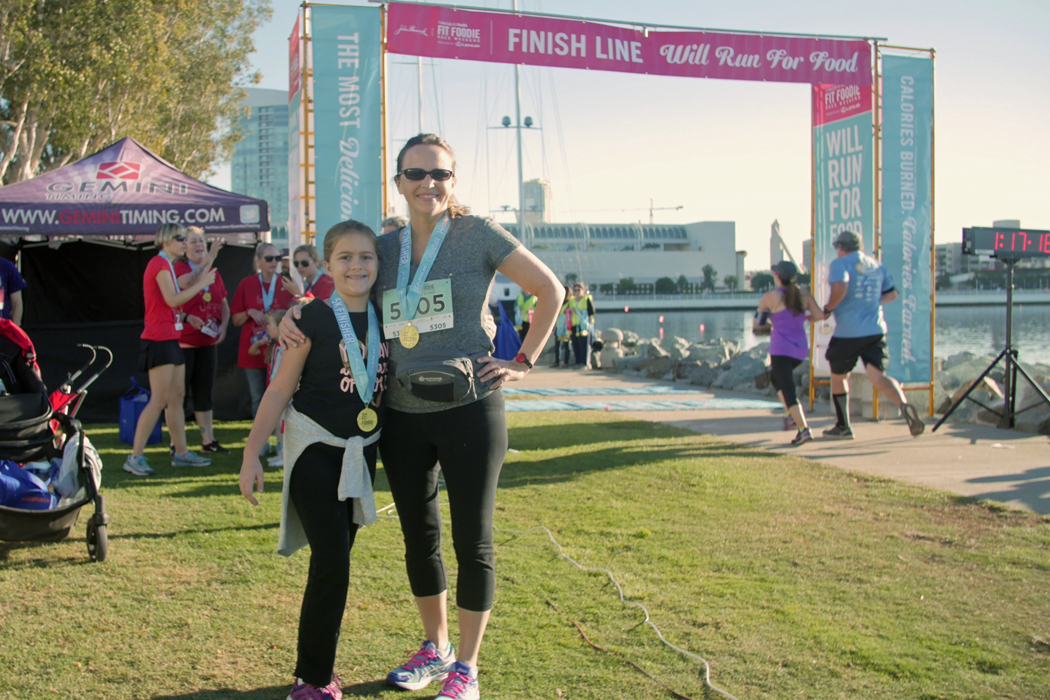 The Fit Foodie Race
My eldest daughter, age 9, and I recently participated in the John Hancock Hosts The Cooking Light & Health Fit Foodie Race. And while we were both a little sore the next day, we both agreed that it was a great day. My husband and younger daughter, FishChick8, cheered us on at the finish line.
The event, the three-day John Hancock Hosts The Cooking Light & Health Fit Foodie Race Weekend in San Diego, was super fun – and we can verify that calories were both burned and earned!
How fun that the John Hancock Vitality Village was filled with free samples from a variety of health food brands and even featured some great cooking demonstrations. My girls both really enjoyed watching the chef make Sweet Potato Stacks.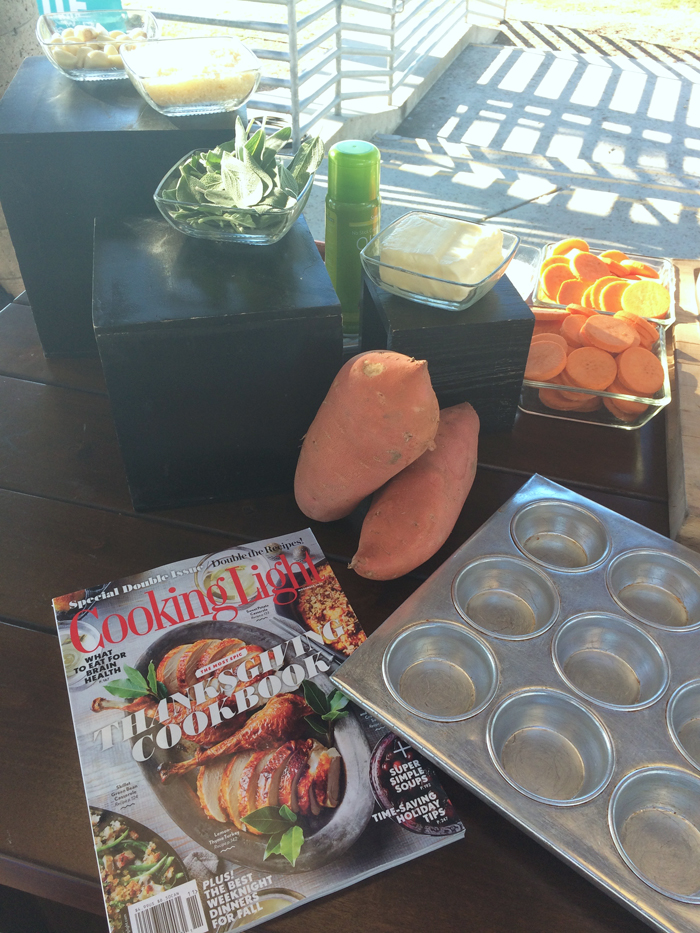 As host of the 2016 race series, John Hancock sponsored the John Hancock Vitality Village, the ultimate post-race experience. I'd never been to a 5K that rewards a job well done and celebrates participants' hard work in such a delicious and healthy way!
I am not sure there could have been a more beautiful day for a race/walk. Due to a recent back injury, I wasn't able to run, but the walk was absolutely wonderful. My daughter and I had an hour of dedicated 1-on-1 time to talk and walk — all with the San Diego Marina in view. She'll be ten in just a few days, so I'm thankful for the mother-daughter bonding.
We actually started walking together almost a year ago. The girls and I were on a regular schedule and then fell off the wagon a bit with the heat of summer. This 5k race was a great way to get back into the habit.
I'm so proud of my girls; they are really perceptive about healthy eating and exercise. They will make themselves salads or lettuce wraps at lunch and pretty eagerly come walking with me. It's great to see them building better habits now and embracing healthy living as a lifestyle.
They're also super adventurous about trying new foods, so they loved all this race swag: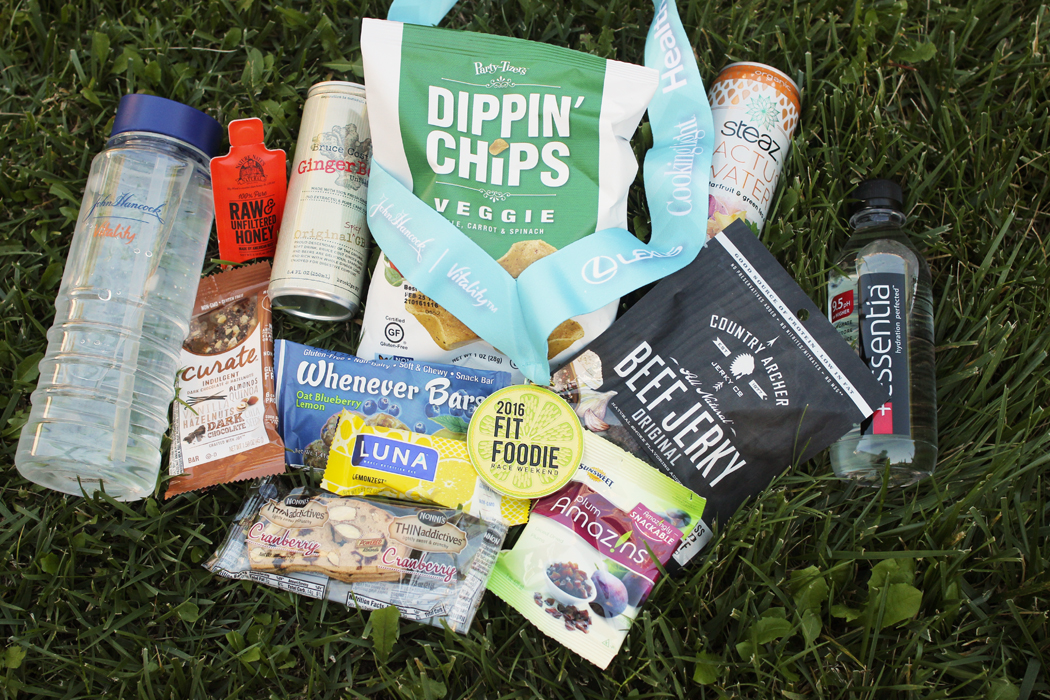 Rewards are inspiring!
You and I both know that if there are rewards for hard work, we're more motivated to do it. That's why John Hancock has created John Hancock life insurance with Vitality, which rewards people for the healthy choices they make, like exercising, seeing the doctor, and now, purchasing healthy foods at the grocery store.
With John Hancock Vitality and the new HealthyFood program, not only can you save up to $600 a year on the nutritious foods you buy, but you can also significantly save on your life insurance premium and earn valuable rewards and everyday savings for those healthy food purchases.
Visit JHRewardsLife.com for more information on how you can be rewarded for the small steps you take towards a healthier life!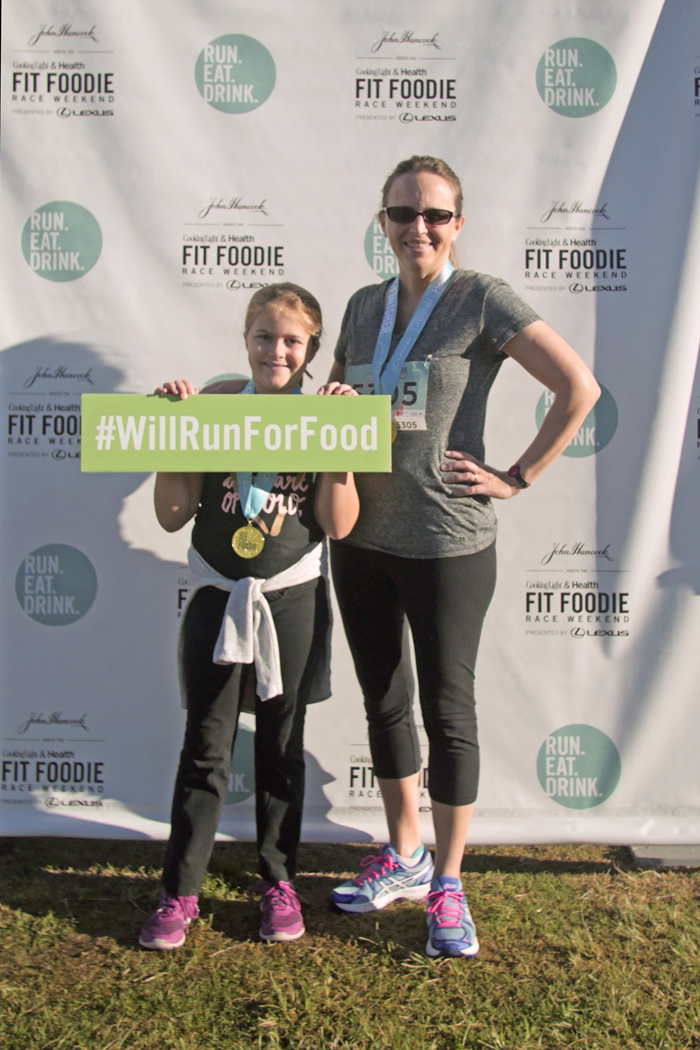 I'm all the more motivated now to make sure I'm getting to the gym, heading out to walk the neighborhood with my girls, and making better choices at the dinner table. Not only do I feel better, but I also know I'm helping my girls make better choices for themselves, too.
I received compensation in exchange for writing this review. Although this post is sponsored, all opinions are my own.
This is a sponsored conversation written by me on behalf of John Hancock. The opinions and text are all mine.